Info Sheet - Donald Lee Thomas
………………………………………………………………………………………………………
PFC Donald Lee Thomas was an Observer/Gunner on an OH-23G Light Scout Helicopter in 1967-68. He was on special assignment to D Troop (Air) from his normal unit, A Troop, 3/4 Cav, 25th Inf 'Div.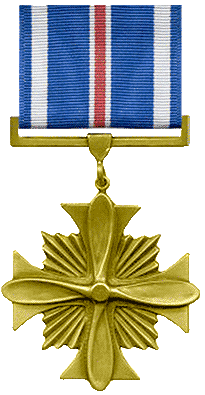 Awarded the Distinguished Flying Cross for his actions on 29 Jan 1968 in the Hobo Woods while flying as an OH-23G helicopter gunner for CW2 Walter Cooke.
General Orders 1 April 1968 (2121)
Award of the Distinguished Flying Cross
The President of the United States takes great pleasure in presenting the Distinguished Flying Cross to Private First Class Donald L. Thomas for heroism while participating in aerial flight. Private First Class Thomas distinguished himself by heroic actions on 29 January 1968 while serving as an observer aboard an OH-23 light scout helicopter in the Ho Bo Woods, Republic of Vietnam. When a ground element became pinned down by intense automatic, RPG, and small arms fire, air support could only be given by employment of the limited ordnance aboard the light scout team's aircraft. After Private Thomas had located all the friendly elements he began to place extremely accurate fire into the enemy positions. Because friendly forces were as close as five meters to the enemy positions, it was necessary to make each pass at tree-top level and reduced air speed. With complete disregard for his own safety, Private Thomas climbed out on the skids of the aircraft so that he might have a better position to deliver his fire. Private Thomas continued to expose himself as he fired all afternoon and evening, pausing only once to refuel and rearm. When the ground force was running dangerously low on ammunition the light scout team made two low-level passes with no covering fire, directly over the enemy position so that the resupply could be effectively conducted. Private Thomas dropped these supplies with such accuracy that the ground element's ammunition situation was greatly relieved. Private Thomas' personal bravery, aggressiveness, and devotion to duty are in keeping with the highest traditions of the military service and reflect great credit upon himself, his unit, the 25 Infantry Division, and the United States Army.
Original citation is on file.