Info/Bio - Harlan Gray Sparrow III
..
………………………………………………………………………………………………………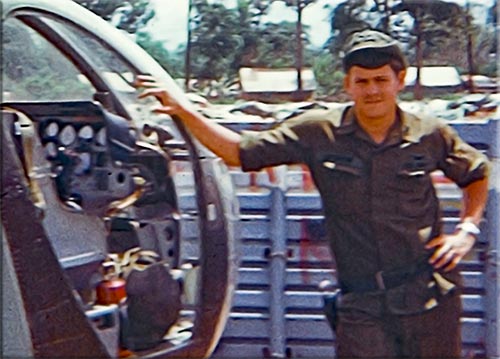 I flew with the scouts for about 6 months. I loved flying with them, however the platoon leader that rotated in was not a nice person. The scout maintenance test pilot got killed, so I moved over to maintenance and test flew LOHs and Hueys the rest of my tour. I enjoyed test flying a lot.
I really don't remember my Centaur call sign. It might have been 13, however I can't say for sure. You would think something like that would have stayed with me, but it is gone.
After VN I returned to Florence, South Carolina. I moved to Columbia, SC where I worked the summer washing and gassing airplanes while I took airplane flying lessons. I discovered that airplane pilots got paid better than helicopter pilots. Go figure. The summer was over and I had signed up to take a Airframe and Powerplant technician course in a Tec center in Florence, SC. I had enjoyed the maintenance test flying in VN so much that I decided I wanted to become and aircraft mechanic as well as an airplane pilot. The afternoons after school I would drive to Sumter, SC to finish up my commercial, instrument, multi-engine and CFI licenses and ratings.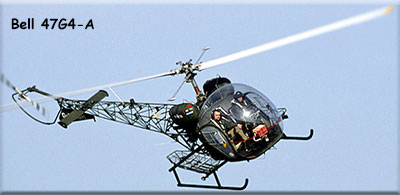 Two of my school class mates and I decided to open up a maintenance shop after graduation in Georgetown, SC. Great idea, however we chose the wrong person in Georgetown to work with. He wasn't honest, so we all went our separate ways. I spend the rest of the summer giving helicopter rides at state fairs in the southern states in a Bell 47G4-A. Lots of fun.
I had decided by now I wanted to become and airline pilot. For that you needed a college degree and lots of flight time, so off to Embry Riddle (Daytona Beach, FL. (ERAU)) I went. Eighteen months later (1976), I had a BS in aeronautical studies. Oh, by the way since I needed the money I had joined the Florida National Guard located in Jacksonville, FL flying old worn out Hueys. This helped pay the bills and as it turned out later on to be a good career move.
Here are the airplanes that I flew in the SC Army National Guard.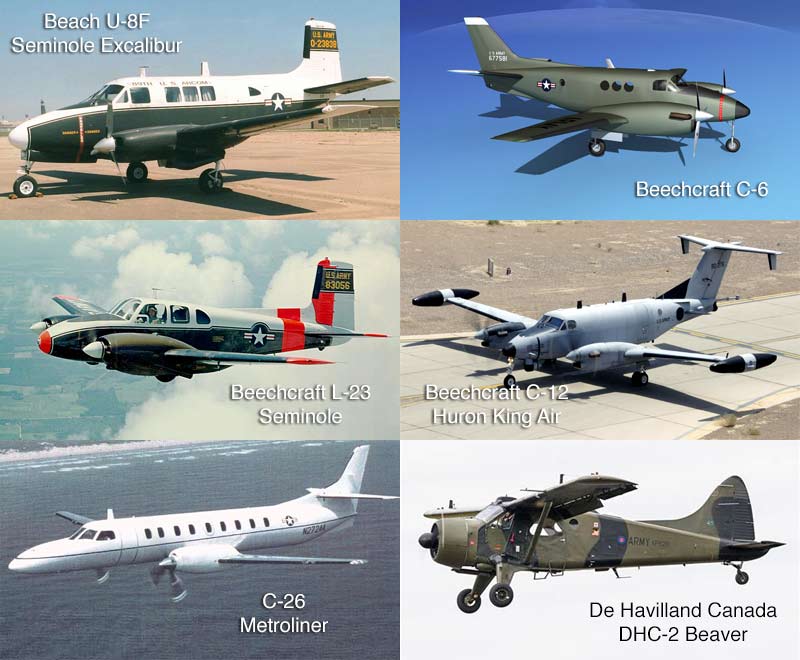 I got my military fixed wing transition at our Guard unit (South Carolina Army National Guard) in the Beechcraft L-23 Seminole. Then our unit got a Beechcraft U-8F Seminole which was converted to the Excalibur model which I flew. Our unit was then given a drug confiscated Beechcraft King air model 90, which I was given the opportunity to convert to use by our unit and flew. The third picture (left to right) is the closest thing I could find of the model. Then our unit got a US Air force Embassy C-12 model, which I was given the task of converting into an Army airplane and flew. Finally our unit was given a C-26 aircraft which I flew as well.
I almost forgot one of my favorite airplanes that our Guard unit had was the De Havilland Beaver. Our unit had this aircraft when I first arrived in 1976. There was only one IP who was checked out in it and he really didn't care anything about flying it. I did manage to get him to take me up a couple of times and flew it. Later on we got a pilot who had flown Beavers and talked them into letting him fly it. I managed to get a few flights with him and he taught me to do take-offs and landings in it. Although I never got checked out in the airplane I really enjoyed flying it.
After graduation I moved to Columbia, SC again, to flight instruct so I could build those hours for an airline job. Many jobs later (flew freight, corporate, commuter airlines, more flight instruction, charter and such) I borrowed money to get my flight engineer rating on the Boeing 727. I thought this would help me get hired. I interviewed with several airlines when Braniff International offered me a job.
After training I moved to Memphis, TN. Elvis was still there, unfortunately he had passed on. I worked with Braniff for almost two years when I got furloughed. While still in Memphis, I flew corporate, instructed, worked for and aircraft sales company, demonstrated new Turbo commanders while working for the turbo-prop division of Gulfstream Corp. I was offered a corporate job flying back in Columbia, SC (yea, I know I keep returning). That lasted a year, when the local Guard unit which I had been in since I graduated from ERAU had a full time opening for and OH-58 instructor pilot.
I did this for ten years flying and instructing in many of the aircraft they had which included, UH-1 M,D,H, UH-60A, OH-58A, AH-64A, U-8, U-21, C-12, C-26. During this time I had become an FAA designated pilot examiner in airplanes and helicopters for all ratings and licenses at the local FAA Flight Standards Office (FSDO). One day in 1998, the local (FSDO) called me and said they had and opening for and Aviation Safety Inspector (ASI). I applied (1998) and spent the last few years working for the FAA, retiring as a manager for the FAA National Simulator Program (NSP) located in Atlanta, GA, in August 2015 with thirty years of federal service.
By the way during all of this time, I served a tour in Bosnia in 1996 to mid 1997 where I led a group of National Guard volunteers who filled in vacancies in a Ah-64 battalion because the Army couldn't fill them. I also did a National Guard tour in Iraq, 2004 - 2005 as the platoon leader of a Quality Control Section in a aviation maintenance support company (AVUM). I retired from the South Carolina National Guard in 2006 with thirty years of service as a CW-5.
After retiring I went to Key West Florida to visit some friends and stayed a year and a half. I bought a Beaver Patriot Camden Class A diesel RV and have been traveling ever since.