Info Sheet - John Kelly
………………………………………………………………………………………………………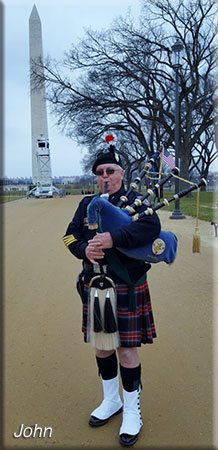 I was born and raised in NYC. At age 20, I was working in construction, making decent money when Uncle Sam called and I found myself in the Army in 1965. Viet Nam was demanding more and more of US resources and during basic training, I was informed that I scored high enough on the entry aptitude tests to apply for OCS. After much deliberation and "encouragement" from my drill sergeant, I applied and attended Artillery OCS at Ft. Sill, Okla.
Upon graduation and Commissioning, I was assigned to the 77th FA, enroute to the 25th Infantry Division in Cu Chi, Viet Nam. For the first few months in country, I was a forward observer with the 27th Infantry Wolfhounds, trudging thru jungles in and around the Iron Triangle.
After one particularly miserable patrol, I was called into HQ and offered an Air Forward Observer's position (which included flight pay) and I thought to myself, "I'd rather fly over the jungle than walk through it" and accepted immediately. I was transferred to the 3/4Cav Centaurs replacing the fine, outgoing FO, Bain Cowell whose year was coming to a close.
I settled in and learned how to insert the PRC 25 radio handset under my flight helmet to talk to the artillery fire direction center (FDC) without interfering with the helicopter's radios. I also learned how to be a door gunner as there was no authorized slot for a FO in the Cav TDA. So, I sat in the rear door of a Huey gun ship with an M60 machine gun dangling in front of me on a bungee cord while tracking the action on my map. When the time came for artillery (usually when the gunship ammo was depleted) I would call for artillery fire.
I had plenty of opportunity to use both the M60 and Artillery on the days before and leading up to TET (the VN New Year)