Info Sheet - Hal Hebert
………………………………………………………………………………………………………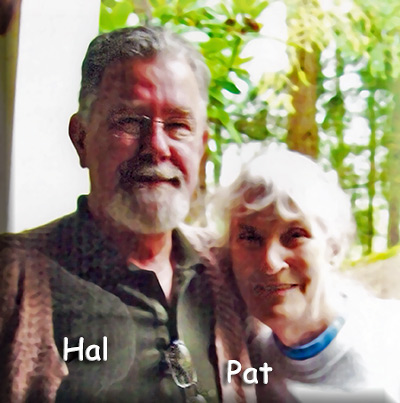 I was promoted to a private first class (pfc) just before I shipped out because that's the lowest rank allowed when going to a combat zone. I went directly from AIT to Viet Nam. I was promoted to Spec 5 before I left. I don't remember when that happened but I do remember I had a Spec 4 patch on my uniform when I arrived in Germany because I hadn't had time to sew on the new rank before I left. I spent the last 18 months in Germany and mustered out in New Jersey in June 1969.
I always felt I had an angel riding on my shoulder because the only "injury" I ever got was when a 7.65 shell exploded when I opened the breach on my M60 and it made a small sore place on my hand. Compared to a lot of guys I was extremely lucky.
After 52 years I still remember a lot of things that happened but Viet Nam was just one facet of many that contributed to my whole life's experience. I feel honored that I was able to contribute to my country and able to serve with men I'm proud to have known and fought with. I'll never forget.
As to memories for the website discussions,
...how about cold showers if you got in late;
...Running for the open topped bunkers when a mortar attack hit the compound;
...A pilot landing on a road in front of an a Vietnamese with an oxen cart and telling me to go check the cart for weapons or RPGs and the ship being tooo heavy to take off so I had to get under the fuel tank and open a petcock valve to drain off some fuel so we could take off;
...Flying cover for the grunts in Hobo Woods when we got a call from the ground asking us to strafe the area about 20 yards in front of their position; the pilots couldn't see their position so I used my M60 to do it They radioed back and said that was fine, bring it in 10 yards which I did; Covering the LRRPs with my M60 as they ran up a jungle clearing to their extraction point;