Chris McKay, Blane Kirby and Randy Baisden
.....................................................................................................................................................................................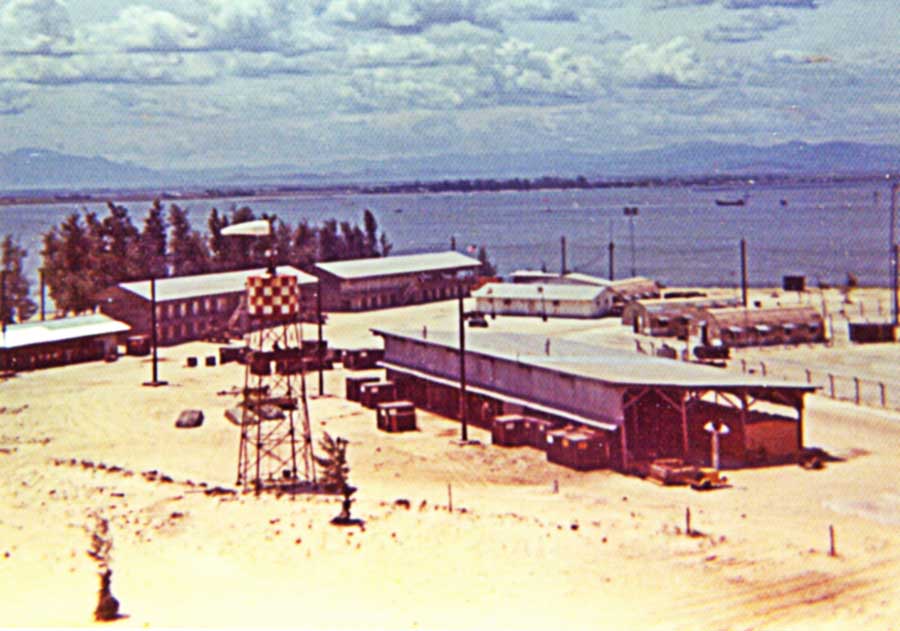 In 1971 Air Traffic Controller (ATC) SP4 Chris McKay (MOS 94H 20) was sent from Long Binh to Tan My and reassigned or attached to F Troop, 4th Regiment, 1st Avn Brigade. His mission was to set up an air traffic control system there. Since there was no real Control Tower at the Tan My Airfield, Chris used the big Water Tower. There was a large platform at the top just under the huge water tank. That worked well. He used the radio call sign "BlackHat".
SP4 Blane Kirby, an F Troop LOH Scout Observer/Gunner, had about a month left in country and was assigned to help McKay with control tower duty. He remembers that time in his note below.
Chris McKay had been moved around a lot and for some reason there exists no paperwork assigning him to F Troop. It took a while to get things straight, but now Chis is properly listed on our Centaur Roster.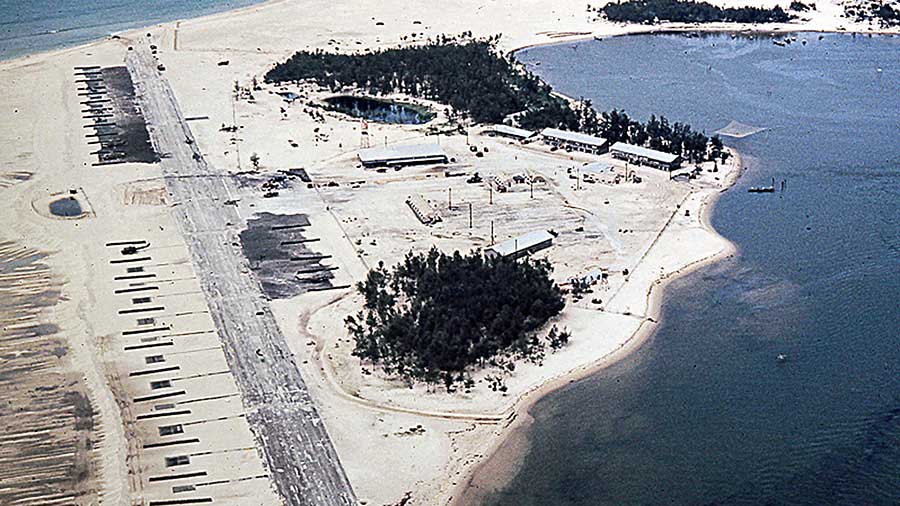 Blane Kirby:"Yes I was temporarily assigned to the tower there at Tan My just before I went home. 
I met up with the guy who was doing it one morning and we met at the water tower. I can't remember the guys name, so if Chris McKay said he was the air tower controller then I guess it was him. We went up the tower to a landing and he showed me how he listened on the radio for the pilots to ask for clearance to take off and then he would give them wind direction and such and then clear them to take off. There was a wind sock near the top of the water tower that we could look up at and see what direction the wind was blowing from. So after a couple of hours of instruction I told Chris that I would gladly handle the "morning shift" if he wanted and that way he could sleep in a little.  He agreed and that's how that came about. 
We would make sure all the birds going out on missions in the mornings and coming back in could land safely. And if there was other traffic coming to land for something else then we would clear them also. Like Randy said I only did that for about a month or so. 
I think I would cover about 4 hours or something like that and then Chris would take over. 
The quacking actually started from another scout named Bill "Crank" Labore who kind of mentored me when I first came into Scouts. He would quack about something and I thought it was kind of funny so some how it ended up on the air traffic radio. Not exactly professional but hell, we were in Nam. Besides, the scouts got a kick out of it too. 
Anyway that is about all I can remember about the tower. 
I'm glad to know that Chris got home and is still around. Never got to thank him for my training. Hope he shows up at one of the reunions. Please make sure he gets a copy of this verification, not that it's really needed, nothing pee's you off more than when nobody believes you about your service."
Randy Baisden remembers a funny story about Blane as a tower operator and does so with a video Interview called Quack, Quack.