Norman W. "Norm" Clark - Eulogy
Deceased Sunday 7 June 2015
Doug Olsen, Bruce Powell, Rick Arthur,
………………………………………………………………………………………………………

Doug Olsen: What can I say in a few words about Norm Clark...friend, crewmate, hootchmate , confidant, listening post, critic? He was all the things that go beyond just being in the Army together. Norm and I stayed in contact over the years and valued each others opinions. In short, as the crew chiefs in the Hogs would say, "Don't worry about this man. He will stay in the door." That says it all about Norm.
Bruce Powell: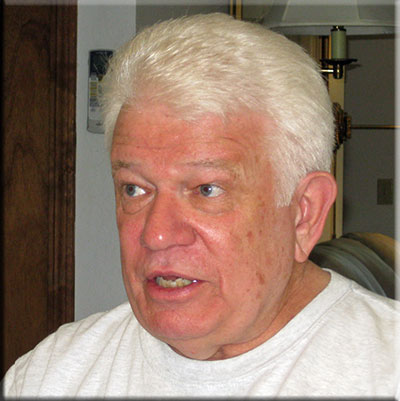 Norm Clark and I met around June of 1967 in Vietnam. He was the Door Gunner on "Hog" gunship #513. Doug Olsen was the crew chief. They were quite a pair.
There were two sections in the Gun Platoon, Heavy Scouts (UH-1C's with flex guns and rocket pods) and the Heavy Weapons section called "Hogs" (UH-1C's with bigger rocket pods and a 40 mm nose gun). I was the Section leader for the Heavy Scouts but flew once in a while with the "Hogs".
We were on standby at Go Dau Ha in support of the 3/4 Cav troop that was covering the daily convoy of supplies up the MSR (Hwy 1) from Saigon to Tay Ninh. This was a sometimes boring job. This may have been where double deck Army Pinochle was born. Norm said he was headed home to Monmouth, Oregon for a 30 day extension leave.
Turns out that Norm and I were in ROTC together at Oregon State College (OSC) a few years back. We had a lot in common. I asked him to stop by and see my folks if he got up to Salem, or my Sister if he went to Corvallis (OSC). He did, and had a great time going fishing with my folks.
Here is the letter that I sent to my parents:
25 July 1967
Dear Mom and Dad,
A friend of mine is coming home on leave for 30 days. I gave him your address and Joyce's address. He was in ROTC with me for a while at Oregon State. Norm Clark is his name. He's a door gunner (enlisted man.) It's been a long time since he's been in Corvallis and I thought Joyce and Jim could show him around… I told him to stop by and see you all if he had time. He can tell you a lot about our outfit. Maybe if he comes on a weekend you could take him fishing. He's a good man… He extended for six more months in Vietnam. Thanks. Love, Bruce
My parents were ecstatic that Norm visited and they treated him like a son. They took him over to their fishing cabin on the Siletz River (Oregon Coast). I guess I never realized what a powerful and rewarding thing it could be for a soldier to take the time to visit the family of his friend who was still in harms way. Norm provided that good deed to my family.
Years later, after I retired, Norm and I got in touch again. We met at Norm's home in Monmouth Oregon with him, his wife Dawn and Doug and Joyce Olsen (who live nearby). It was great fun; hard to imagine that all those decades had passed. We later met Norm's son Kenny who now lives and works in the Washington, DC area.
Norm attended the Nashville Reunion and had a great time; meeting old friends and making a couple videos for the website. With health problems increasing, he was unable to attend the San Antonio Reunion.
On one of our visits to Monmouth Norm showed me the "Centaur" tattoo he had on his left forearm. I asked if I could take a photo of it and use his success story on our website. No problem. Anything he could do to maybe help other vets with their PTSD problems. He fought PTSD for a long time. Like many, tried to get the war totally out of his mind. It just didn't work. He got help through some other vets and got turned around. That is when he got the tattoo. He told me "I wake up each morning, look at the Tattoo, and say I am a Centaur and damn proud of it".
Norm was an inspiration to me. His amazingly positive attitude, love of his family and friends, was there till the end.
Rest in peace my warrior friend.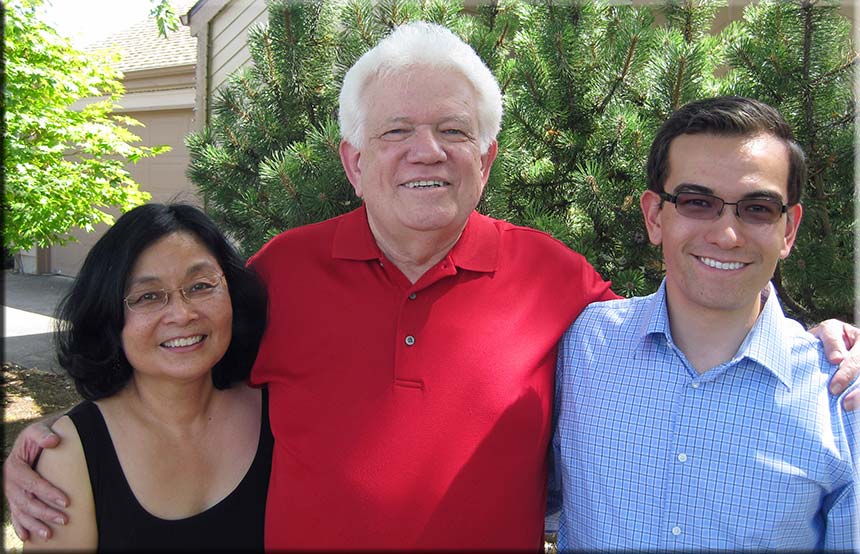 Rick Arthur: Norm was a great guy and crew-member to fly with. He gave it his all. I will always remember him and his quiet, hard working way. We flew a lot together. I trusted and depended on him to the up most. My deepest sympathy to his wife and son.