Info Sheet - Craig L. Peterson
See articles "A Troop has lost a friend" by Gene Yonke
and The award follow-up to this point - by Dale Dow
Article about Craig by Bill Schaffer
The Craig Peterson Story by Steve Chicione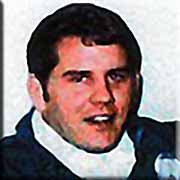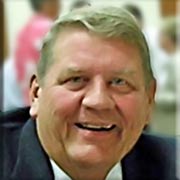 WO1 Craig L. Peterson was a VHPA member who died after his tour in Vietnam on 10/18/2008 at the age of 61
Lakeville, MN
Flight Class 67-23/67-21
Date of Birth 11/30/1946
Served in Vietnam with D/3/4 CAV 25 INF in 68-69, 54 MED DET in 70
Call sign in Vietnam CENTAUR 63
This information was provided by Returned Invoice from wife
Peterson, Craig L. age 61, of Lakeville, passed away Oct. 18 from complications from surgeries at the VA Hospital. 1964 graduate of St. Paul Central High School. Craig served two tours with the US Army in Vietnam with the 3/4 Cav, 25th Infantry Division and in the 695th Aviation Troop Reserve unit in St. Paul and a member of the Vietnam Helicopter Pilots Assn. Preceded in death by father, Raymond L. Peterson. Survived by spouse of 31 years, Cheryl; daughters, Holly Peterson and Teresa (Ken) McCarty; granddaughter, Sage McCarty; mother, Dorothy A. Peterson; brothers, Randy (Gale) Peterson and Nels (Christann) Peterson; sisters, Barry (Bill) Buggert, Cindy (Fred) Whipp and Sue (Dave) Miller; many other relatives and friends. His family and friends were very important to him including his very special friends at the VA. Graveside service 11:45 AM Friday, Oct. 24 at Fort Snelling National Cemetery with military honors,
.......................................................................................................................................................
A Troop has lost a Friend - Craig Peterson
by Gene Yonke
Reprint from: 3rd Squadron 4th Cavalry Chapter - News & Notes
Wednesday, October 22, 2008 Fellow Troopers,
For all ¾ CAV members who are not yet aware, we've all recently lost a good friend. Craig Peterson from Delta Troop passed away recently due to complications after having knee replacement surgery at the Minneapolis VA hospital. Craig served two tours as a helicopter pilot in Viet Nam and was single-handedly responsible for evacuating the many killed and all of the known wounded personnel at FSB Schofield on the night of August 24, 1968.
In addition to the A-Troop personnel who were evacuated, Craig evacuated all of the wounded members from the 3 Wolfhounds companies as well as the two artillery batteries lagered with the Troop at the fire support base. (The battle was so intense and the availability of dust-offs so limited, that several dead Wolfhounds and artillery personnel were not flown out of the battlefield until the morning light when the battle broke off and additional air support finally arrived.)
Due to the ferocity of the battle, dust-off support from the 25th Aviation Battalion, which had in the past routinely provided medical evacuations to the ¾ CAV as well as other field combat units, was denied to the besieged combatants at FSB Schofield. Having been assaulted by heavy weapons fire and human wave attacks, the 25th Aviation command would not allow their ships or crews to enter the hostile combat zone. There were many killed during the firefight and many of the wounded needed immediate medical attention due to the severity of their wounds or they would have perished.
However, our Delta Troop pilots were not under the command of the 25th Aviation Battalion. They were a part of the ¾ CAV and they always came when they were called, even when others would not. There was only one Delta Troop helicopter pilot assigned to the air that August night and it was our own Craig Peterson. Craig not only made the initial retrieval of dead and wounded at the fire support base, but even after experiencing first hand, the intensity of the battle and upon realizing that any subsequent attempts to land within the fire support base would pose a serious risk to his life as well as that of his crew, his bravery and selfless dedication to his fellow troopers showed through when he choose to repeatedly fly into the heat of battle to retrieve all of the dead and wounded who were brought to his chopper for evacuation.
The first casualties of the battle were medivaced to the Dau Tieng base camp hospital until Dau Tieng reached full capacity. Craig next evacuated wounded to the hospital at Tay Ninh base camp. When the Tay Ninh facility could no longer accept casualties, Craig evacuated the remaining wounded to the 12th Evac Hospital at Cu Chi, which is where I ended up.
If you were involved in that battle, then Craig either medivaced you or one of your buddies and possibly saved their life. It's estimated that Craig evacuated between 60 and 80 personnel from FSB Schofield, the actual number remains uncertain. However, he was there for us when no one else would come and he was there when we needed him most.
Craig was an unassuming individual and always felt that he 'was just doing his job', but for many of us, him doing his job is the reason we're still alive today. He was a hero among heroes. He was the living embodiment of our unit logo, "Paratus et Fidelis"-- Prepared and Loyal!
So today, I'm asking all of you for your help in honoring this great American hero. Before Craig passed away an organized effort was underway to attempt to obtain for Craig this nation's highest award, The Congressional Medal of Honor. During the war in Viet Nam, another dust-off pilot, Major Patrick Henry Brady was awarded the Medal of Honor for evacuating 51 killed and wounded friendly personnel out of harms way. During the Battle of Tay Ninh, on the night of August 24th, 1968, Craig was responsible for evacuating even more personnel than Major Brady evacuated, but since 40 years have passed since the battle took place, its been very difficult to obtain statements in support of his claim from personnel who were actually at the battle and who are aware of the bravery of this man who risked his life to save ours.
If you were present during the battle that took place at Fire Support Base Schofield on the night of August 24th, 1968, or if you know of someone who was, you now have a chance to step forward and honor a true American hero. Statements supporting Craig's heroic actions are needed from those who were present in order to move forward with obtaining his award. If you have something to contribute, however small you feel it may be, please forward your information to this web site using the following email address ATrp3-4Cav@comcast.net and indicate how you may be contacted if follow-up questions need to be asked and also for verification purposes.
If you would prefer to have someone contact you so that you can provide your information personally, once again, please write to the above email address and provide your contact information, indicating in your message that you would like to help Craig receive the recognition he deserves, along with how and when you can best be contacted and someone will be in touch with you.
You have one last chance to show your gratitude for the sacrifices this great soldier made for those of us who fought our battles on the ground. It's time to pay your dues. Please step forward along with those who already have and speak up if you can. Craig's family and your fellow troopers thank you.
Gene Yonke
Saber Alpha 65 - 1968
The Award follow-up to this point
Some of the A Troop guys wanted to put Craig in for the MOH, but ran into a problem in getting the reports written up. A lot of the guys who survived FSB Scholfield were/are reluctant to talk about it. Craig couldn't remember who the rest of the crew was that night and without their reports, everything came to a quick stop. - Dale Dow