Info Sheet - Marquis Dwight Howell
………………………………………………………………………………………………………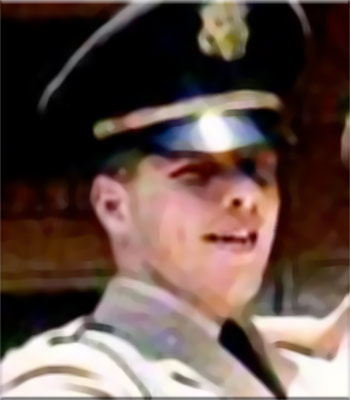 Marquis Dwight "Marq" Howell Sr., Lt. Col., (Ret.), 65, of Springfield, passed away Saturday, October 20, 2007, in his home after a long, hard fight with cancer. His family appreciates and is inspired by his determination, grace and strength.
He was born in Webb City, Missouri, on October 27, 1941, to Walter Bernard "Bud" and Genilie Jean Kidd Howell. He attended Parkview High School (Class of 1959), and was a 1964 graduate of Southwest Missouri State, receiving a Bachelor of Science degree majoring in Business Administration and Military Science.
Following graduation, he was commissioned as a 2nd Lieutenant in the U.S. Army where he proudly served his country for over 30 years. He served two tours in Vietnam, and had been stationed all over the United States and overseas in Germany. He earned many medals and would talk of his time in the service with great pride and adoration.
Upon returning to Springfield, Missouri, in 1995, he started working with his brother at Gorman-Scharpf Funeral Home as a dedicated funeral director and the past five years managed The Monument Shoppe, a division of Gorman-Scharpf.
He was a member of the Troop D (AIR), 3rd Squadron 4th U.S. Cavalry and Troop F (AIR) 4th U.S. Cavalry, Elks Lodge #409 and Big Deer Investment Club. He also served on the Homeowners Association of Cinnamon Square. Marq enjoyed breeding and raising tropical fish, traveling, and was an avid Lady Bear Fan.
He was preceded in death by his father; and an uncle, the Reverend Hank Liebeck. Marq will be greatly missed by his family and friends. He is survived by the love of his life, best friend and caregiver, Ruth Hartman; his daughter and son-in-law, Juliana H. and Curtis White; son Marquis D. Howell II; Ruth's sons, Nathan and TJ; three grandchildren, Andrew C. and Matthew D. Sweeney and Jurni Anna Howell; his mother, Genilie and her husband, Harold "Hal" Lurie, M.D.; his sister and brother-in-law, Deborah K. and Bob Middlemas; his brother, W. Bruce Howell; his uncle, James Kidd and wife, Ann; an aunt, Jacqueline D. Liebeck Dushko and husband, John; nieces, Heather, Angela and Allyson Howell, and Melissa Graves; great-nieces, Payton and Kennedy Graves; a lifelong friend, Dave Smith and his wife, Ann; and several cousins and extended family
Funeral services were Friday, October 26, 2007, in Gorman-Scharpf Brentwood Chapel with Pastor Jim Buckman officiating. Burial with full military honors followed in Hazelwood Cemetery.
Memorial donations may be made to Operation Homefront-Missouri, P.O. Box 28223, St. Louis, MO 63132-8223, or to St. Jude Children's Research Hospital 501 St. Jude Place, Memphis TN 38105.