Who is a Vietnam Veteran?
also see "Coming Home"

This is an article from the Dallas Morning News that is followed by over 100 email responses!
Rick Williams has lived in Garland,Texas for 27 years and retired this year from the Social Security Administration. He served three years as a commissioned Army Officer Helicopter Pilot and received a Bronze Star for Service, an Air Medal for Valor and a Purple Heart.


12 November 2007
"I'm as typical as they come, and I don't have a ponytail or a scraggly beard"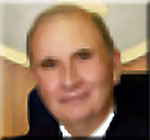 Veterans Day honors those who have served in the armed forces of the United States. In particular, we honor those who paid the ultimate price for the freedoms and liberties we all enjoy. This day is rightly celebrated with traditional parades and other ceremonies, and I fly my American flag proudly not only this day, but every day. Local television coverage featuring interviews with veterans from different wars has become another tradition on this day, and it's important to hear the perspective from those who still might fall to the ground if someone yells, "Incoming!"
As a Vietnam veteran, I always listen with interest when another Vietnam vet is interviewed. Unfortunately, the veteran the TV station chooses to interview always looks the same. He will likely have a scruffy, graying beard, an earring or a tattoo and will generally be wearing jungle fatigues. Why? Because that's what most Vietnam veterans are supposed to look like, or, at least, that's what the public is led to believe. I sometimes wonder why the TV stations don't run the same Vietnam veteran interview every year, since it never changes.
So what is a typical Vietnam veteran? First, one cannot say a typical Vietnam veteran engaged in combat because, statistically, that was only about one in six – most were support troops. Divorce rates and suicide rates are well within the norm for the general population, so nothing atypical there to attribute to a typical Vietnam veteran. Numerous studies have shown that Vietnam veterans are more likely to have gone to college, to have a job, to own a home and to earn more money each year than their peers who did not serve.
I'd suggest that there is no "typical" Vietnam veteran. No two veterans had the same experience in Vietnam, and how each reacted to their war experience after returning to the United States was largely a consequence of his emotional stability and mental maturity before his departure from the U.S. So who should local TV stations interview for their annual Vietnam Veterans Day interview? How 'bout me?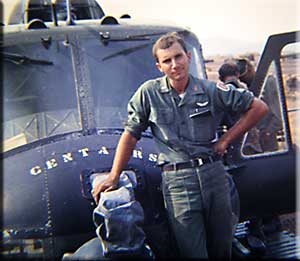 Am I a typical Vietnam vet? Don't know, but I'm not atypical. You'll find me wearing a coat and tie. Here's my story:
I served in Vietnam between November 1967 and November 1968 as a helicopter gunship pilot. On Veterans Day, I have many poignant feelings about other pilots who were also my friends, like Jim Moore and Sam Gardner, whose return flight home from Vietnam was in boxes.
I also remember how fortunate I am to have returned physically and mentally intact. I am married and have never been divorced. I was fully employed until my recent retirement, and I was never turned down for a job because of being a Vietnam veteran. I have never been called a "baby killer." Since retiring, I have now become a City Council member for the great city of Garland. I never indulged in drugs before, during or after my service in Vietnam. I don't have a scruffy beard, and my hair (what little is left) is not tied in a ponytail. I don't wear jungle fatigues, and I don't "work for food." When I came back from Vietnam, there were no parades or other expressions of gratitude from the American people, and I have read that I'm supposed to be resentful. However, this has never bothered me. Why should the American people thank me? It is I who would like to thank America for the opportunity to have served the greatest country in the world. Rick
.................................................................................................................................................................................
Below are listed some of the very positive responses that Rick received from his article. Apparently a lot of Texas vets agree with him.
From: Jerry Barnes <baron67@verizon.net>
Date: Nov 12, 2007 10:28 AM
Subject: DMN letter
To: rickwilli@gmail.com
Thanks for writing the piece for the DMN.  I flew Huey Hogs with the 1st CAV in 66-67.  My experiences are identical to yours.  It's nice to
be normal...
Jerry Barnes
toughbaron 67
c/2/20 Arty (ARA)
Plano, TX

From: John Marshall <JRMarshall@tad.org>
Date: Nov 12, 2007 10:40 AM
Subject: DMN Article
To: rickwilli@gmail.com
Thanks for the article about Vietnam vets.  I am also a Vietnam vet who does not have a scraggly beard or pony tail, although I sometimes don't shave on Saturdays.  I was a college graduate when drafted in 1966, went to OCS, then to Vietnam in 68-69.  When I got home I went about raising a family, getting a masters degree and getting a good job.  I watch news about current and past wars, honor veterans and do not dwell on Vietnam being a popular or unpopular war.  I like you served on the City Council of a Dallas suburb and was honored to be TML President in 1991-92.  Most veterans came home went to work and did a lot of good things with their life.  John Marshall

From: Johnnie Sullivan <sull4353@worldnet.att.net>
Date: Nov 12, 2007 9:12 AM
Subject: Fw: FW: Statistics on Vietnam...
To: rickwilli@gmail.com
Cc: "Robbins, Randolph B Mr AMEDDCS" <Randolph.Robbins@amedd.army.mil>, Fred Gonzales <fredgonz@sbcglobal.net>, Ron Fitzpatrick <deaconfitz@yahoo.com> Read your article on Vietnam Vets this morning, and I thought the attached article might prove interesting to you in the event you haven't seen it before.  The press goes to great lengths to denigrate vets no matter what branch of the service or with combat zone experience.  A couple of weeks ago the, Dallas Morning News which is now a socialist rag  reported that 1 in 4 homeless people are veterans.  I don't believe that for a minute.  The reporters probably just drove around a bit down on Industrial and simply asked those winos if they were veterans with a predictable response...Thanks
Johnnie Sullivan, Ennis, TX

On Nov 12, 2007 10:51 AM, Ronald Craddock < HYPERLINK "mailto:rcrad@sbcglobal.net" \t "_blank" rcrad@sbcglobal.net> wrote:
Mr. Williams,
 I enjoyed your article.  We have some things in common, not all.  My question is, "Am I a Vietnam vet?"
 I got my wings at Ft. Rucker in May 1967 and was assigned to the 134th Assault Company forming up in Ft. Bragg.  We trained all summer and was to fly to California on Nov 1 and sail to Vietnam with our helicopters.  Yet on Oct 27 my platoon's orders were changed and we were sent to Korea due to North Koreans coming south over the DMZ.
 I stayed 13 months and rotated back to Ft. Wolters as an instructor until I separated.
 So, I was willing, I was available but I did not go to Vietnam.  Am I a Vietnam vet?
 Thanks,
 Ron Craddock 

On Nov 12, 2007 10:58 AM, David Harper <dharper@global-fulfillment.com> wrote:
Mr. Williams –
 Thank you for your insightful article in this morning's DMN. Unfortunately for all of us it is the news media who continues to depict the Vietnam vet as the "guy on the corner with the dog and the hand printed sign" begging for an existence. This is what sells newspapers and keeps the liberals in a tizzy.
As a veteran of the Korean Conflict (couldn't call that a war and be politically correct) we were supposedly greeted in much the same manner, according to the newspapers. Like you, I did not experience that so called injustice. And like you I was discharged, entered college within 7 days, graduated, married, had children, put them thru college and am currently still going to my office by 6 AM, 5 days a week.
 No long hair, no fatigues, no drugs, never smoked nor drank. Once in a great while I may become exasperated and say "damn." Not the image that a former Marine sergeant is purported to be. Life has been good to me and my family(s). But no one has ever requested an interview from me either to express my viewpoint.
Again, thank you for expressing what many of us know to be the correct image of a veteran of any of the conflicts.
Dave Harper
Coppell, TX 75019

On Nov 12, 2007 10:59 AM, <Bobavn@aol.com> wrote:
Rick:
 I had the privilege about 5 years ago to participate in making a documentary.  It highlights your views very strongly.
 HYPERLINK "http://www.intheshadowoftheblade.com/" \t "_blank" www.intheshadowoftheblade.com
 Take a look,
 Bob Baird
Dust Off 37

On Nov 12, 2007 11:08 AM, Fletcher Aleong <fle6cher@verizon.net> wrote:
 Hi, the editors of the Dallas News gave me an early morning surprise -- your three articles on Page 21A. All were "Good Reads."
Thank you, Col Fletcher Aleong, USA-Ret, 4400 Castleglen Drive, Plano, TX 75093

On Nov 12, 2007 11:25 AM, Helen Friend <wise@airmail.net> wrote:
Dear Mr. Williams,
     I want to thank you for writing the poignant article about "Who is a Vietnam veteran?".  To this day I find it very difficult to understand the American people in regards to the veterans of the Vietnam war. Perhaps it is because my son-in-law, Rick E. McFarland of Dunkirk, Indiana was killed in Vietnam in March 1971. He and my daughter married in 1970 while both were in college. Rick enlisted because he had many friends being drafted and felt it his duty to first, serve his country, and later, finish his education. I'll never forget the day I traveled to the Indianapolis Airport with his father and the Mayor of Dunkirk to witness his coffin being taken off the airplane. His mother, my daughter, and every citizen of our small community were devastated by his untimely death.  This morning, I told my daughter about your article and have already put it in the mail to her for Rick's Memory Book.
     My three brothers served in WW Two. One brother, Victor W. Wise, who enlisted upon graduation from High School, was killed while serving aboard the USS Franklin CV-13 off the coast of Japan the day of 19 March 1945. My other brother also enlisted upon graduation from High School and served aboard the USS Chicago;  My oldest brother, Raymond Wise, who enlisted in the Navy in early 1941 was on the shake-down cruise to Hawaii when it was attacked in December. The battleship he was on immediately joined the 58th Task Force. He served on three different battleships which were sunk. Raymond continued to serve in the US Navy for thirty-nine years; he was a most dedicated man to his country and all who wore the uniform of our Military.
     Please accept my gratitude for your service to our beautiful country.   Helen J. Wise, Sherman, Texas 
On Nov 12, 2007 11:49 AM, Hartmann, Robin <Robin.Hartmann@haynesboone.com> wrote:
Rick, your article in today's DMN could not have expressed my views as a VN vet any better. We were in country at about the same time; I was there June '67 to '68 and ran convoys mostly throughout the Central Highlands. I was involved in the Memorial in Fair Park and we had many of the same experiences with " vn vets" about which you complain. Much of this phenomenon is discussed in Jug Burkett's seminal book: Stolen Valor. I believe many of the " vets" that are featured in the media are phonies but they are utilized as they fit a popular image. Thank you for contributing to the effort to correct our image.--Rob 
 Robin P. Hartmann
Haynes and Boone LLP
Phone:  214.651.5578
Fax:  214.200.0465

HYPERLINK "mailto:robin.hartmann@haynesboone.com" \t "_blank" robin.hartmann@haynesboone.com
---------- Forwarded message ----------
From: <Rwhug@aol.com>
Date: Nov 12, 2007 8:22 AM
Subject: Get it Right
To: rickwilli@gmail.com
Mr. Williams. I thank you for your service to our country. I agree with your article in the Monday DMN concerning "typical" Viet Nam Veterans. I am sick and tired of the media portraying Viet Nam vets as dope smoking, Harley riding, long haired, and tattooed misfits. Most of us are not. I am a 25 year Navy veteran and retired in 1992 as a Master Chief Petty Officer. I always have been and always will be a patriot.
You made one error in your article that should be corrected. Veterans day was originally called Armistice day to signify the end to the fighting of  WW 1 which was on the 11th hour of the 11th day of the 11th month of 1918. November 11 became a holiday in 1926, a national holiday in 1938 and was officially renamed Veterans Day in 1954 to honor all U.S. Veterans. Veterans Day is NOT a day to honor those who paid the ultimate price for our freedom. Memorial Day (last Monday of May) is a day to commemorate those who have died in military service to our country.
I believe the awareness and knowledge concerning these  two very important days diminishes with each year and especially with each generation. I believe that we, as veterans, should do all that we can to ensure the general public is not fed a steady diet of "incorrectness.
Again, I thank you for your service to our great country and I look forward to reading your correction in the DMN.  
 Richard W. Hughes
RMCM (SW) USN, RET
234 Samuel Blvd P1
Coppell, Texas 75019
Home 972 462 0879
Cell: 972 261 8232

On Nov 12, 2007 12:41 PM, Cynthia Hall <cynthia_e_hall@yahoo.com> wrote:
Thank you so much for your service and your story.  I am 57, and I was married to a Viet Nam veteran.  His story is not as good as yours is but I also believe that what you said about mental and emotional stability before his service was a factor in his stability after his service.  However, he is an accountant, without the scraggly appearance and, to my knowledge, has never had a tattoo or lived in a tent.  We were married about eight years and divorced in 1986.  We still stay in touch. 
 Probably because of my age, many of my friends are Viet Nam veterans.  None of them look or act like the scraggly people the media shows in their interviews but it does not surprise me.  The media's intent has always been clear to me.  That is why it is even more important that people like you tell your story.  Otherwise, the generations who follow us will never know the truth.
 Again, thank you for going and thank you for being a good example.
 Cynthia Hall

From: Peter Cavezza <Pete-Cavezza@raytheon.com>
Date: Nov 12, 2007 1:03 PM
Subject: Vietnam Veteran Article
To: rickwilli@gmail.comRick, I have just read your article in today's Dallas Morning News. First, thank you for your service and your article was very good with a powerful point about the misconception most people have about Vietnam vets. Like I said, thank you.Pete
USAF, 366th MMS Danang 69 -70.
Peter J. Cavezza Jr.   P.E.
F-22A PICC 2.0 Lead EE
Raytheon Systems Company

On Nov 12, 2007 1:18 PM, Gage Kay <GageK@communityisd.org> wrote:
Thank you for your wonderful article, and thank you for serving your country.  I lost a dear friend in Vietnam and work with a very special man that was disabled in Vietnam.
 I am a high school teacher and it saddens me that the young people of today have no idea of the sacrifices that have been made so that they can live in freedom.
 Thank you again.
 Kay Gage
 
On Nov 12, 2007 1:20 PM, <techconsultserv@juno.com> wrote:
Many, many thanks for that column.  I've had to write (and say at
lectures) some of the same stuff, but you did a great job.
Welcome Home, Brother.
R J Del Vecchio
1001 Tyler Farms Dr.
Raleigh, NC  27603
919-326-1469
Secretary, North Carolina Vietnam Veterans, Inc.
On Nov 12, 2007 1:21 PM, Patrick Gallagher <gallagherpw@tx.rr.com> wrote:
Rick,
 Enjoyed your article.
 Thank you for your service.
 Pat

On Nov 12, 2007 1:24 PM, <spellmanjr@tx.rr.com> wrote:
Hello Rick:
I appreciated reading your article today in The Dallas Morning News. You are correct; the media has consistently portrayed us as you generally described. I served in the lst Cavalry Division from May 1969 to June 1970 in III Corps in an infantry batallion (earning two of the three citations you mentioned in the article).
Yesterday, I visited the DFW National Cemetery to pay my respects to our fellow soldiers. Having also been in a war zone, I regard each day I survived our experience as a gift!
Upon returning home, I completed my degree requirements at UT Law School and "moved on " with my life as you did.
Congratulations on your election to the Garland City Council. Best wishes to you for continued good health.
Sincerely,

Richard Spellman
On Nov 12, 2007 1:31 PM, GAUNTT, PHILIP (ATTOPS) <pg9719@att.com> wrote:
Mr. Williams, Please indulge me for a couple of minutes. Your article could have just as easily been about me.
I served (proudly) in the United States Navy and as you, during a very turbulent time in our social history.  I was assigned to a squadron of jets and went to the Med and  had a tour in the Gulf of Tonkin, and have literally seen the world.  I reflect to my wife frequently that I have memories of so many thing in this world, and we take so much for granted here in the States.  I am thankful and blessed by every day I have to live in my beloved country. I never had any doubt or reservations about serving my country then, and if needed to, would do it again.  I did have some bruising moments in San Francisco a long time ago with some comments from street types when I was in uniform and ashore.  I considered the folks making the comments, just shrugged it off and carried on with the life at hand.
I too have often wondered after seeing all of the years of media stereotypes of the typical Vietnam veteran, what the hell happened to me.  The answer, in retrospect, was nothing, just simply nothing.  Seems like their focus was on the 1/2 of one percent that needed help, and then mostly on those that either didn't or couldn't get it. I came back got a job with a major telecommunications corporation, adjusted, have had a good life, good income, a comfortable lifestyle and with the help of my wife and partner of 38 years, raised two respectful, mature, good citizens of our country.  I plan on retiring comfortably in about two years with 36 years of service to my employer.  I never missed a beat,  have no sorrows, and no regrets. Thanks for the article, your comments, and reflection on the rest of us.
Good to know I too am normal after all.
By your leave, Sir. Philip Gauntt

On Nov 12, 2007 1:40 PM, Tom Fitzsimmons <tfitz@seimetalforms.com> wrote:
Hi Rick,
 I just wanted to say that you hit it spot-on with your comments in today's paper.  I always have thought that the great majority of Vietnam Vets are normal, lead good lives and contribute to our society. The media over the years have tried to make it look otherwise.
 I am a 1973 graduate of the Military Academy at West Point so just missed the Vietnam war (at least in terms of going there). I was always troubled by the media references to the stereotypical baby-boomer generation that supposedly thrived on drugs, sex and rock-and-roll.  I was a conservatively raised kid, liked sports, didn't do any sort of drug, and generally supported the political system that we are privileged to live in. It is difficult to find articles that talk about us and our "normalcy". 
 So, great job today!!  Please keep speaking up!
 Regards,
 Tom Fitzsimmons
USMA – 1973

On Nov 12, 2007 2:02 PM, <Fetjr@aol.com> wrote:
Hi Rick,
Enjoyed your article in the DMN on Vietnam veterans.  I agreed with the points you made about us.  I served '66-'67 in the First Air Calvary, 5th of the 7th.  My time on a helicopter was as a passenger, being ferried from LZ to LZ.  Military records would show that I was a good soldier, receiving the Purple Heart and being honorably discharged.
Having recently retired, I was successful in the business world.  If success is measured by ones net worth,  I did well by being in the top 5 percent of the US.   So, life has been very good to this returning veteran.  So what's my point?
 Every Vietnam veteran I have talked to or read about has one thing in common, they are able to separate being a good soldier from were we going the right thing?  I just accept this and never think much more about it. Except on Veterans Day.
My wife and I recently returned from visiting in Asia and there is a lot of good things being said about Vietnam economically.  Foreign folks are building manufacturing plants and their stock market is rising. Ben and Jerry's ice cream can now be purchased in Hanoi. So, why did 58,000 US soldiers and many more countless Vietnamese die?  Because they were good soldiers just does not get me up waving the flag.
 So I sit quietly on our day of recognition remembering those that I knew that came back in a box and if asked to do an interview I would refuse not explaining my reasons. My wife would be the only one that would know why I refused the interview.
 Your point about there are no typical Vietnam veterans rang true with me. Thanks for sharing your story.
 Frank Taylor, Dallas

On Nov 12, 2007 2:17 PM, Lisa Baker <lisabaker_1@yahoo.com> wrote:
Thank you for your viewpoint in the Dallas Morning News and especially thank you for your service to our country. There is a man at my church who is a Vietnam Veteran and he is like you, no ponytail or scruffy beard. I actually have wondered why he doesn't "look the part". Thank you for your perspective. Blessings to you and your family, Lisa Baker

On Nov 12, 2007 2:52 PM, Art Suffron <swannart@sbcglobal.net> wrote:
Hi....As a veteran of WW2, I appreciate what you wrote in your article and just want to thank you for writing it for Veterans day.  Any of us who came home from the war need to let folks know what you have said.  We ask for no thanks for responding to our nations call and want all the credits go to those who never made it back home. You are to be admired for the way you have conducted your life since Vietnam and I wish you and your family all the best in the future.   
 God Bless.....Art Suffron, Canadian Signal Corps, WW2
On Nov 12, 2007 2:56 PM, <jwhite3267@verizon.net> wrote:
Hello Rick,
I read your article this morning and was glad to see another sane Viet Nam veteran.  It almost got to the point of not admitting to have served in Viet Nam because of all of the *craggly bearded and fatigue wearing" veterans.  I visited the Wall in D.C. and was amazed at the number of veterans who appeared to have come from another era.  Anyway, I thought I would drop you a "Thank You".Regards,
Joe White
1967-1968

On Nov 12, 2007 3:32 PM, Edward Luttenberger <muleskinner3@verizon.net> wrote:
Dear Rick,
 I very much enjoyed and appreciated your editorial today in The Dallas Morning News. I only hope that more people read and understand that you are more typical of the Vietnam veteran than they have been led to believe fo the last 40 years or so. "Jug" Burkett has been trying to get that message across ever since the Vietnam Memorial project in Fair Park, and in most cases the media still doesn't get it. Thank you for managing to get your words into one of our major media outlets.
 Are you a member of the Fort Wolters Chapter of the VHPA. If so, try to make our next meeting - December 1, 11:00 a.m., Logan's Roadhouse in North Richland Hills (in front of Northeast Mall). If you're not a chapter member, consider joining us at the meeting, we need some more RLO's to balance things out.
 Happy Veterans Day,
 Edward T. "Edd" Luttenberger
Communications Director
The National Vietnam War Museum
 ORWAC 70-22
242 ASHC 70-71

On Nov 12, 2007 3:44 PM, <BENGEMIKE@aol.com> wrote:
Rick:  Excellent piece.  Regards, Mike Benge VM POW '68-73
On Nov 12, 2007 4:56 PM, Brandon Love <blove200@gmail.com> wrote:
Hello, i recently was sent your article from a frinds father who i regularly corospond with and he is a viet nam veteran also.  I just wanted to tell you that I am humble by your modesty and I am honored to live in a country that has people like you who are so willing to sacrifice so myuch for a cause greater then themselves.  I have a brother who is currently serving in Iraq and has already served a year in Afghanistan.  He has been four years active out of high school and then stayed in the reserves for 15 plus years and then volunteered to get deployed to both Afghanistan and Iraq.  if you have  time, please check out his blog that is set up by the local media at
HYPERLINK "http://azcentral.com/12news/warstories" \t "_blank" azcentral.com/12news/warstories  his name is Capt Brian Love. Thank you again for your humble service and I am so greatful to you and all of the Veterans.
Brandon Love

On Nov 12, 2007 5:37 PM, David Tutt <dnjtutt@flash.net> wrote:
Rick,
 I just read the letter you sent to the Dallas Morning News.  Great job!  I'm sure I'm not the only one of your friends that is proud of you for writing this letter and for many other accomplishments of yours.
 David

On Nov 12, 2007 5:52 PM, <CFSERV@wmconnect.com> wrote:
Thanks for telling the truth...
On Nov 12, 2007 6:34 PM, RAY BRAMMER JR <rwb513@sbcglobal.net> wrote:
Rick,
Excellent statement, glad someone finally put this into words.  As long as I can remember it has irritated me that the media always uses the same old tired story about Viet Nam vets and focus on the few who never got past it. Certainly some Viet Nam vets have legitimate issues from their time in the service, but I have to wonder if "Viet Nam" isn't just a convenient excuse for others. As you point out, most of us put it behind us and went on to live happy, stable and fairly productive lives.
Ray

On Nov 12, 2007 6:36 PM, Allday, Jack S <jallday@northwood.edu> wrote:
. . . enjoyed your piece in today's Dallas Morning News, Rick.  You are 100% right, of course.  The Peace Movement was successful in distorting much of what was happening in Vietnam and, worse, in defining the profile of the Vietnam Veteran.  Burkett's "Stolen Valor" corrects every one of those myths – for those who take the time to read it.
I was there about when  you were – August 1967 until August 1968.  Was a Transportation Officer and ran convoys from Qui Nhon to An Khe and Pleiku and (sometimes) Dak To and Bong Son.  Hey, without us hauling you guys all that AvGas you'd have never gotten those Hueys off the ground! 
The Army and Vietnam made me a better man and I have never regretted that period of my life.    And I've never had a pony tail, lost my fatigues eons ago (and couldn't get into them today if I had to), and shave every day.
 I teach a course once a year on "The Lessons of the Vietnam War" here at Northwood University.  Runs three straight Saturdays.  Next time I teach it is February 23, March 1 and March  8.  Would love for you to come down and speak to my students.  If that sounds like it would be fun, holler back at me and we'll talk more.
 Thanks for speaking up.
 Jack Allday
Chair, Advertising & Marketing Studies
Northwood University, Texas (Cedar Hill) Campus
From: BG BURKETT <bburkett2@verizon.net>
Date: Nov 12, 2007 5:18 PM
Subject: OP-Ed
To: rickwilli@gmail.com
Rick,
Appreciated your OP-Ed in DMN today. I wrote a 700 page book on exactly that subject,Stolen Valor: How the Vietnam Generation Was Robbed of its Heroes and its History. It won the William Colby Award for outstanding book. If you can give me an address, I'd like to send you a copy. I live in Plano.
B.G."Jug" Burkett
972-491-6770

From: <Hldickersonjr@aol.com>
Date: Nov 12, 2007 5:22 PM
Subject: (no subject)
To: rickwilli@gmail.comRick-
 I read with interest your article in today's Dallas Morning News entitled --"Who is a Vietnam Veteran?"  I found it illuminating and right on point.  Thank you for sharing your perspective.  Because my guardian angel interceded on my behalf in 1965, I am not a Vietnam veteran.  However, I am a Vietnam era veteran having served from 1964 to 1966.  Like you, many of my friends and many in my family did go to Vietnam.  At least two college schoolmates (one a helicopter pilot) made the ultimate sacrifice.  Today, I salute you and all of the other men and women who served so proudly.  Also, I again take this opportunity to say thanks for your support during my tenure as SSA Regional Commissioner.  And, congratulations on your willingness to serve the Good People of Garland!!
 Horace Dickerson

From: Dennis Booker <d.booker@charter.net>
Date: Nov 12, 2007 4:44 PM
Subject: Your Letter
To: rickwilli@gmail.comVery nicely done.
Thanks,
Dennis A Booker
US Army 3/66 - 1/69
USARV 10/66 - 10/67
From: Andrew Weis <cyberandy96@yahoo.com>
Date: Nov 12, 2007 4:06 PM
Subject: Important! 6th Grader Needs Interview for History Fair
To: rickwilli@gmail.com Hello,
 My name is Andrew Weis. I live in Murphy, Texas. I am doing a history fair project on the Tet Offensive. I saw the article about you in the paper, and from what I saw, you would be a very good candidate for an interview I have to do. Unfortunately, the interview is due this Friday. But, we could do the interview by email.
 Thank you in advance for taking time and consideration in reading letter. If you agree to a person-to-person interview, then reply fast so we can set up a meeting place some were in the area. You can contact me by e-mail at HYPERLINK "http://us.f384.mail.yahoo.com/ym/Compose?To=cyberandy96@yahoo.com" \t "_blank" cyberandy96@yahoo.com
 Thanks Again,Andrew Weis
 P.S Attached are the questions I would be asking.

On Nov 12, 2007 7:44 PM, Stephen and Carolyne Nielson <sncn@sncngroup.com> wrote:Dear Rick, I very much enjoyed your essay in today's /Dallas Morning News/! I have
often wondered why they always seem to choose a bedraggled, ponytailed
aging love child (what my elderly mother would call a "dead teenager")
for a Vietnam veteran poster child -- sort of Willie Nelson wannabes.May I share with you the short version of my own brother's story? He is a Vietnam vet, having served two terms as an interpreter after being
trained in the language at the Defense Language Institute. He is off-the-charts brilliant (at least when it comes to things which can be objectively tested). Native Vietnamese people insist his speech and
accent are flawless. He married a Vietnamese woman 36 years ago last week, and has two children now in their mid-20s. After completing medical school in California, he never practiced medicine but instead
ended up as a programmer for Microsoft in Redmond, WA. He has never had a ponytail, a tattoo or a "will work for food" sign. BUT -- about three or four years ago, he divorced his wife and left his family in Washington and moved to Vietnam to become (drum roll) a peasant farmer. He was working with the Vietnamese Department of Agriculture to test something called vetiver grass, which is supposed to restore degradedsoil and make it productive again (and there is a lot of degraded soil in Vietnam). He was going to work a little plot of land and become
self-sufficient and live off the land.
While working on that dream, he taught English as a second language to feed himself, but his employer went out of business and so my brother's work visa was not renewed. Alas, he had to flee to Bangkok as a
refugee! But he did not go alone. While in Vietnam, he met another Vietnamese woman, age 27. Their attempts to marry officially were thwarted by the Vietnamese and American governments. (The Vietnamese government finds him very suspect -- like a CIA agent or something like that, and the American government finds her intentions very suspect.) Now they are both "refugees" in Bangkok, where she is expecting his child at any moment. He will turn 60 in January, and has announced that he will no longer be in communication with his siblings because we have
not supported his life choices, which we have found bizarre and unacceptable, although we love him unconditionally. (There's much more to the story, but I won't bore you.)
That's the short version. Whenever I tell anyone any of this, they
think I'm making it up. Truth indeed can be stranger than fiction! Our
poor 89-year-old mother is beside herself with all of this. She has
teenage GREAT-grandchildren. My 92-year-old father died suddenly
earlier this year, without knowing he would have yet another grandchild.Enough already. Just thought you might enjoy an unusual Vietnam vet story!
Carolyne Nielson

On Nov 12, 2007 3:37 PM, Ken King <twoking@earthlink.net> wrote:
Rick
 As I read your piece in the Dallas Morning News this morning, I was silenty cheering.  Then when I realized who had written it, I almost spilled my coffee!
 You may not remember me.  I retired from SSA in 1994, in the big wave of "early outs".  But I remember you; you spent a lot of time in Field Services if I am correct. 
I retired as ADM in Dallas North, but spent a lot of time in M&B, mostly as Labor Relations Officer.
 I never knew you were a Vietnam veteran, and you probably did not know that I was.  But your piece today expressed my sentiments.  I also have no pony tail, no tattoo, no cami shirt, and no pierced ears.  I have no PTSD, though Agent Orange has affected me.  I came home, put everything away, and like most Vietnam vets, did not talk about where I had been and what I had done there.  Life went on.
 But I too was among that "one in six" that saw combat.  I went through Navy OCS, and when I had a year left, was assigned to Vietnam.  I was commanding officer of a squadron of six river patrol boats (see the movie "Apocalypse Now"?) assigned to provide support to SEAL teams.  We inserted, extracted, called in arty, laid water borne ambushes, and worked with some of you chopper guys.  I put a Navy Seawolf pilot in for the Silver Star for a rescue of wounded from one of my boats.
 I got a row of ribbons for getting shot at and missed.
 Since retirement, I have been an adjunct professor of government at Brookhaven College, and among other things served on a number of boards and commissions in Flower Mound, such as the Zoning Board of Adjustment.
 And life is good, and even better in retirement. 
Ken King
On Nov 12, 2007 7:41 PM, <lindarbon@att.net> wrote:
I applaud Rick Williams for coming back from Vietnam and having a successful and productive life.  However, if you read the statistics on the unfortunate veterans that have slipped through the system, it breaks your heart.  Meeting men, women and children of these countries who could be friend or foe creates such distrust among the soldiers.  The ground troups that see their friends blown up from mines or, as in Iraq, the IED's, have a hard time recovering from that kind of trauma.  There are not too many people that could go through something like that unscathed.  If more people were aware of the adverse effects of war on our valiant soldiers,  we would be less likely to go into war without  total justification.  We should celebrate the valor of the veterans of all wars and accept responsibility for helping those who come home with both physical and mental problems and  injuries, especially the ones with  pony tails or scraggly beards.
Linda Anderson
10194 CR 2434
Terrell, Tx 75160
972-524-7312

On Nov 12, 2007 7:56 PM, Melvin Bentley <mmbsr@swbell.net> wrote:
I enjoyed your article. I have always thought some people's service was the only important thing of their life and they can't give it up!
On Nov 12, 2007 8:11 PM, <Ceshelcat@aol.com> wrote:
I want to thank you for writing this story for Veteran's Day--Who is a Vietnam veteran? I have wished so often that someone would write this story. It was so well written and true for me as a Vietnam veteran who served with the 9th infantry division in the Delta --1967 .I too returned from Vietnam after being drafted in 1966--was discharged in 1968, got a job, got married to a high school classmate, didn't do drugs, have been married to the same person for 38 years, do not wear a pony tail, have served as our Camp County Commissioner for 15 years. We hope to celebrate the graduation of our daughter from Texas A & M in May. If I have one gripe, it would be seeing veterans who mostly served in a support role file claims with the government 30 years later for "service-connected" disabilities.
Thank you again for making the typical Vietnam Veteran feel good.
Larry Shelton
342 CR 2418
Leesburg, Texas 75451
903-856-5803

On Nov 12, 2007 9:46 PM, Ramon Guerrero <guerreros@sbcglobal.net> wrote: Kudos on your well written article.  I was stationed at Korat Royal Thai Air Force Base, Thailand with the 388th Tac Fighter Wing in 1967-68.  Then in 1970-71, I was with Task Force Alpha (Director of Operations and Operational Reports section) at Nakhom Phanom Air Base, Thailand.  I never served in VietNam, although I spend a whole day at Tan Son Nhut.  I was awarded the VietNam Campaign Medal and the VietNam Service Medal with two Bronze Service Stars.  I have a "VietNam Veteran" cap.  However, I sometimes feel as if I am not a real VietNam veteran due to the fact that I was never (with the exception on that 1 day) "In Country".  Your thoughts on that?
On Nov 12, 2007 11:20 AM, mdd1939 <mdd1939@tx.rr.com> wrote:
Mr. Williams,
I just finished reading your article in the DMN and want to thank you for submitting that article along with Mr. B.G. Burkett for his work on  Stolen Valor.  Every time I see one of those beard wearing, pony tailed ex heroes I want to stop and ask them a few questions and let them know that they don't represent the majority of Vietnam Veterans. I just wish we could put Dan Rather on TV and have him expose himself and those who falsely claim Veteran or hero status. You as well as I know that not everyone is a hero as is being portrayed today, we had a lot of duds serving in Vietnam and it seems to me those same duds are probably the ones with the pony tails and beards and self proclaimed hero status.
Once again thanks for your article to try and enlighten the public to the
real truth, lord knows it is not going to come from the news media unless it
is somehow shoved down their throats. Best Regards.
Michael D. Doyle
Major AUS Retired
1232 Boardwalk
Arlington, Texas
817 261-9506
817 683 8481

On Nov 13, 2007 6:19 AM, Bill Little <pbl196@yahoo.com> wrote:Hi, I enjoyed reading your article and would like to suggest you get out the web page on Shakey's Hill.  It is a great documentary on soldiers in Vietnam.  I have been trilled to be part of this project and I think you will enjoy watching and sharing this film with others.
Bill Little   ( Vietnam 69-70, SSgt. 1st Cav. 5/7th )
HYPERLINK "http://www.shakeyshill.com/" \t "_blank" www.shakeyshill.com

On Nov 13, 2007 7:22 AM, <MOLADALLAS@aol.com> wrote:
Good morning Rick,
 Last night I got home around ten and checked my voice mail....there was a message from a gentleman, I could not understand his name, but he left his number, 972-931-6952.  He was looking for the Rick Williams who had written an article appearing in the morning paper.  This message was left at 2:10 p.m., yesterday.
He said he wanted to talk to you and congratulate you for the article.
 Sooooooo...I opened my paper and looked all over for the article, found it and read it.....yes, the gentleman was right.....it was a great article, and as many other Americans, I say thank you for doing your duty and congratulations for being the man you are.....Thanks God you came back to lead a productive life and spread good around you.
 Congratulations to you and your dear family....I am proud to know you.
 Please have a great day...
 Rosa

On Nov 13, 2007 9:42 AM, Jim and Lynda Matthews <jimlynmatt@gmail.com> wrote:
Dear Rick,
 
I am ashamed to say don't recall ever specifically thanking you for the service you performed for our country.  I know you didn't write that article to have a bunch of people tell you thanks, but I do feel remiss in all our years together for not expressing true, heartfelt gratitude for making the sacrifice I never had to make.  Please know that in addition to honoring our friendship, I honor your service to our country.  I also believe the way our country is treating our Afghanistan and Iraq vets today is partially from guilt over the way this country treated our Vietnam vets back then. I salute you and your service.
 Your friend,
Jim

On Nov 13, 2007 9:44 AM, gpence5 <gpence5@tx.rr.com> wrote:
Hey Rick:  What a great article in today's Dallas News.  It is so well written and I totally agree with all your points.  Also, want to let you know how proud I am of you, in getting elected to the Garland City Council.....I wish we had you here on the  Plano Council.  I am sending Cecil Lacy a copy of your article as he like me has a lot of respect and admiration for you. 
 I bet your email box will be pretty heavy the next few days, as I am sure there are a lot of Nam veterans and others out there who will let you know they have the same thoughts and feelings. 
 Please pass on my warmest wishes to your family .....now that I have your email address , maybe I can check in with you every now and then.  Wishing you continued good luck ........Gordon
 
HYPERLINK "mailto:gpence5@tx.rr.com" \t "_blank" gpence5@tx.rr.com
On Nov 13, 2007 9:22 AM, <ComoBaker@aol.com> wrote:
Amen to that!  I, too, served in Vietnam, from January 9, 1966 to July 28, 1971 when I was medically evacuated (this does not include my service in SEA from March 1958 to 1966, then Vietnam). Oh yes, I served in WW-II and Korea).  Retired as a Captain (Mustang Officer).
 I am still getting the snarled lip, when my service becomes known, and frightfully, sometimes from ex-GIs.  Why? The worst part is they, along with the same phonies, in those motifs, still exist, and call out to you that you don't understand what it was like in a "real war".
 FYI:  I carry an OFFICIAL "Certificate of Service.....NAVPERS 554"("....in WW-II"), the size of a Visa card, in my wallet (the last ones issued in 1966), from when I was discharged in 1946. I win a lot of money from these phonies, when they challenge me....and that is my "Challenge coin"!
 Hell!  I don't care, as I am now 80 years old, and still kicking! 

On Nov 13, 2007 10:38 AM, Louis Prohs <louisprohs@peoplepc.com> wrote:
Rick -Well done! I am not a vet but have always had identical feelings about how the Vietnam vets are portrayed by the media.  It doesn't matter whether is a TV, radio, movies or magazines.  It is just as you outlined.  I'm proud to know many Vietnam vets and not one is anything but what you stated the average vet is - successful, got-it-together men and women.  Thanks for sharing your thoughts (and those of most of us, I believe) through your article.Louis Prohs

On Nov 13, 2007 10:41 AM, jadip rice <jadip@sbcglobal.net> wrote:
I read with interest your opinion piece in the Dallas Morning News.  In fact, I read it numerous times.  At first I thought you were writing about the press.  Then I realized you were degrading other veterans.  I would like to congratulate you on your perfect life.  I was an infantry soldier in Viet Nam, '68-'69.  I wonder if your life would have been so perfect if you would have been a true combat veteran.  You showed no empathy for the plight of other vets.  Thank you for your support then, if not now.  You sound like a perfect politician. It seems to me you have lived off of the government for 40 years.  I would like to say god bless you, but you have already blessed yourself.  By the way, I gave my ponytail to "Locks of Love" for children with cancer.    Disabled Vet!

On Nov 13, 2007 11:08 AM, Barron, Darla <Darla.Barron@ssa.gov> wrote:
Hear-hear!!!
 On Nov 12, 2007 10:27 PM, W.J. Page <wjpage@hughes.net> wrote:
I received this from our former Lt. Vernon C. "Bud" Gross and felt compelled to pass it on to all of you as I feel that all of us also do not fit the stereotypical
Vietnam Vet.  Amen to Rick Williams and Salute
[Note: The email from WJ Page was cc-ed to many of his friends (I assume vets) and below is a response from one. Rick Williams]

On Nov 13, 2007 12:18 PM, <Dsaintg@aol.com> wrote:
Bill, all.
 I am glad that one of us is so very fortunate. My life, with the exception of marriage has been much the same. However, that said, I would have to say that I am far from typical as well.
 I have heard estimates (just yesterday) that we are dying at a faster rate than the general population, and we are homeless at a higher rate than the general population.
 Two million have died because of exposure to agent orange. Countless others suffer some sort of health problem because of it. PTSD also takes its toll, both in terms of lives cut short and of lives diminished and altered, including failed relationships.
 Personally I have found health care at my local VA hospital great, but my satisfaction with it has as much to do with my ability to communicate with my provider as anything else. Those who don't have that ability, for whatever reason, might have a different impression.
 We have among us as Vietnam Vets, leaders of Fortune 500 companies, elected officials such as the letter writer, scientists, men and women of letters, the law and medicine.
 Unfortunately, we also have down and out men whose pony tail hasn't been washed in months and who drool in their scraggly beard as they panhandle from the medians at intersections. The numbers say they are just as typical as we are.
 So the question to me becomes, "what do we do about them?"
 I think that advocating for proper legislation concerning veterans' health care is one thing, and at the other end of the spectrum, programs that make life a little more pleasant for those at the local VA hospital is another. There is a bunch in between.
 BTW, In the interests of full disclosure, I will confess that for a short period of time after leaving the Army, I had a beard (it was never scraggly), a pony tail and a motorcycle. Marriage and the realities of life changed all that.
 Anyone interested in learning more about pressing veterans issues should back channel me at HYPERLINK "mailto:dsaintg@aol.com" \t "_blank" dsaintg@aol.com. I'd be glad to share what I've learned and what I think about the issues.
 Dennis St.Germaine

On Nov 13, 2007 1:16 PM, Armando A. Gonzalez <armandogonzalez@stic.net> wrote:
 Hi Rick,
 Well said…too many folks are still living in the past and refuse to acknowledge the present and or the future. Congratulations on being elected to your city council. I just received the email from Stanley, best of luck to you. I'm doing well and certainly enjoying the life of a retired country squire here in San Antonio, actually right outside the San Antonio city limits. I'm involved in a number of non profit organizations and serve on several local boards as well. Take care and stay well,
Andy Gonzalez

On Nov 13, 2007 1:16 PM, Thomas Claussen <tomclaussencitymark@yahoo.com> wrote:
Rick I read your story and thought it was a well written statement. I served from 28 June 67 to 28 June 68, and I agree with you there is not a "typical vet". Four of us vets eat breakfast at McDonald's on FM 78 in Garland, almost every morning for the last 3 years. Army (Me), Marines (Denny), Air Force (Bob), Navy (Tom). We are all Married to our original wives, all of us have our sanity. Denny and I both have Purple Hearts and other awards, but that doesn't slow us down. Me, Bob & Tom work full time, Denny is retired with a disability. I served in the Delta with 9th Infantry Division as 11B40. Denny was at K-Sahn as cannon fodder, Tom was in the Gulf of Tokin, and Bob served at a Air Field in Vietnam, can't remember where. Are we the typical vet, I don't know either, but our stories,and  recollections paint a varied picture based on where we were at. Just to give you a example of My unit, it served 31 Months in country (60th Inf. 9th Div.) and there were 254 KIA, our company in the 31 Months lost 43 Men there is no record as to the number of wounded. My unit meets once a year for a reunion and you could not tell them from any one else. Denny goes to his reunion once a year, Tom & Bob don't have one. Each of us served in a different part of the county of Vietnam, but there was one common thread for all of the land lubbers, and all of us remember the "Shit burning Detail" that was the common ground for all of us. Thanks for the Article.
Thank You
Tom Claussen
Project Manager

On Nov 13, 2007 1:36 PM, Hall, Jerry M <jerry.m.hall@lmco.com> wrote:
Mr. Williams (Rick),
Thank you for your well written article concerning Vietnam veterans. I read it the Dallas Morning News, November 12, 2007. Most appreciated was the unique perspective you had in writing the article.
It seems like the media always wants to sensationalize the negative, doesn't it?.
I am also a Vietnam vet and served two tours from 1969 - 1972 as an Army Intelligence radio operator.
I did not see combat (but survived a few mortar attacks) and did not realized your statistic of only 1 of 6 persons actually experienced combat.
A few years ago a friend of mine asked me to represent the Vietnam vets in a Memorial Day parade in our town. Reluctantly, I did as asked but found it "strange" to say the least.
After all those years, it just did not feel right to be honored for the ultimate sacrifice or others.
I married between my first and second tours in Vietnam and have been married for 37 years to the same wonderful woman. We have two sons who are a success story in themselves. One is a Continental Airlines pilot; the other son works for the Department of the Interior. Both are happily married and have provided us with three wonderful grandchildren.
I went on to work for the Southern Pacific Railroad when I returned from Vietnam the second time.
I've since worked for the Superconducting Super Collider and am now employed as a Property Manager at Lockheed Martin in Dallas, TX.
I don't have a ponytail and am fit for a 57 year old man. I still tear up when I say the Pledge of Allegiance or I sing the Star Spangled Banner.
Thank you again for your article but most of all, thank God we live in such a wonderful country and have been so blessed.
Jerry Hall

On Nov 13, 2007 9:32 AM, Mike Sheuerman <mike@hunterandassociates.com> wrote:
Rick
Enjoyed the conversation this morning. Your editorial was " right on." Hey, I can't find you in the VHPA Directory. What is your whole name? Jack Swickard, the editor of THE AVIATOR, can be contacted at swickard @ vhpa.org.
Let's meet for lunch in early December.
Mike Sheuerman
On Nov 13, 2007 8:00 AM, Jack Eichman <jeichman75044@yahoo.com> wrote:
Rick,
 
Just finished reading your Op Ed on the train ride to downtown for jury duty.  I too served in Vietnam as an officer doing two tours in 1968 and 1970.  During your recent campaign you called at my house asking for support.  On election day I cast my vote for you.  Congratulations on your victory.  You are now asked for assistance in my neighborhood. Shiloh Road has trees planted in the medium which contributes greatly to the beauty of the area; however, there is a section missing trees south from Beltline to Homestead Place (north boundary of Holford Park).  For whatever reason trees where never planted in this area.  Please correct that.  The second issue is the condition of Sam Houston road from Beltline to Homestead Place.  This section of roadway is under weekly repair due to the heavy weight of the fire truck frequent trips down this road.  The city patches the large holes with gravel and tar, but this lasts only for a week before additional repairs are made.  THESE REPAIRS MUST BE MADE IN CONCRETE! The time and money spent for these weekly repairs would stop if concrete repairs were made. Thank you for your attention to these matters and again nice job on the Op Ed.
 
Regards,
 
Jack Eichman 
On Nov 13, 2007 2:29 PM, P Snow <nevesca1@hotmail.com> wrote:
Mr. Williams.
 
I do not know what message you were intending to serve the general public with your Dallas Morning News article, "Who is a Vietnam Veteran?", dated 11/12/07, but in my opinion you managed to slander a significant percentage of all who served.
 
How nice for you that you've had this picture perfect life since your return, but I see only a man of dishonor who would publicly mock and distain veterans who've had difficulty dealing with the actions of war. 
 
You said, "divorce rates and suicide rates are well within normal limits...", and I find that one of the most insensitive and ignorant statements I've ever heard.  I bet the City of Garland is well served to have a man sitting on the City Council who knows absolutely nothing about human struggles, and has nothing but a cold, contemptuous, and indifferent heart towards divorce and suicide, and the related affects they have on family and society.
 
You go on to suggest how "... each reacted to their war experience after returning to the United States was largely a consequence of his emotional stability and mental maturity before his departure from the U.S.".   This really sort of begs the question, just how emotionally and mentally mature is the average 17 and 18 year old prior to military service?  Additionally, what you are deliberately stating, sir, is that only the misfits and dysfunctionals before military service are having a difficult time after their war experiences.  This tells me, sir, that you are completely uninformed as to the affects of trauma on normal individuals, and are callous toward such. 
 
It also seems your historical review of military conflict trauma is deficient.  In the great Popular War, WWII, well over two million servicemen returned with post-tramatic stress syndrome.   Now, why is it, sir, that a government would have to recruit/draft such a large number of misfits to fight their war?  At least, according to your criteria, these were unfit men prior to service. 
 
I served in-country from November 66 to November 67.  I have two campaign stars on my VSM, and I turned down the purple heart.  I worked counter-intelligence counter insurgency. 
 
I have an Associates Degree, a Bachelors Degree, and a Masters Degree.  I have never married.  I have no children.  I have PTSD.  I am unemployed and haven't found work.  My last two job positions were with World Com and SBC, and from both I was let go because I wouldn't do something dishonest. 
 
I am one of those you've now labeled to the general community as someone who was unfit to serve in the first place, and even though I have not had the nice life you obviously like to brag about, I take umbrage that you would insult me, my service, and my efforts to have some kind of life post Vietnam. 
 
You have a home, you have a family, I have neither of these, but I'll tell you what I do have, sir, and that's my word and my honor, trifles to a man of your civic prominence, but in my world, they help me stand a line you obviously never knew or forgot.
 
Pat Snow
On Nov 13, 2007 3:03 PM, Chavez, Manuel <Manuel.Chavez@dcma.mil> wrote:
Mr. Williams
I read your recent article about "Who is a Vietnam Vet". I must say you are correct.  My two brothers, Gonzalo and Frank, and I
served concurrently in Vietnam during the years 1966, 1967 and 1968.  I served in the Navy on a destroyer and my brothers were both drafted.  Imagine the hardship my Mother had to endure when all three of us were in-country.  She is no longer living and neither is my father.  But I can assure you that both of my parents would be proud of how we all have turned out.
I am the oldest of seven children.  My brother Gonzalo retired from the El Paso Police Dept and now works for the Immigration Service.  My brother Frank retired from Army civilian service and now works for a DoD contractor.  My youngest brother, retired from the Navy nuclear submarine service.
My sisters are all doing just as well.  Again, I agree with you that there is no specific profile for a Vietnam Vet.
Manuel Chavez Jr.
Lead Acquisition Technical Specialist ABNC
HYPERLINK "mailto:manuel.chavez@dcma.mil" manuel.chavez@dcma.mil
Ph.214-670-9207
DSN 940-1207
On Nov 13, 2007 6:14 PM, Schuenemeyer, Ramona < HYPERLINK "mailto:Ramona.Schuenemeyer@ssa.gov" \t "_blank" Ramona.Schuenemeyer@ssa.gov> wrote:
Hi Honorable Councilman!
I must tell you that after I read the article, line for line, word by word, I was so proud of you, Rick.  As my Grandma used to say 'you hit the nail on the head' -- and I shared it with my Vietnam Veteran husband, Leon, who was speechless and touched.
Keep shining, Rick -- be just who you are -- never change -- YOU and your talents are a winning combination. Ramona

On Nov 13, 2007 8:48 PM, Gary Williams <gary4214@sbcglobal.net> wrote:
Dear Rick,
Thank you for the eloquent and accurate article in the DMN about Vietnam veterans.  I share your dismay at the choice of individuals local TV stations make on Veterans Day year-after-year to represent us.
 I retired in 2004 from the United States Department of Veterans Affairs as a VA Regional Office Director, and member of the Senior Executive Service.  I spent most of my career working at the Muskogee, Oklahoma, VA Regional Office.  It seems like each year as Veterans Day approached, the nearby Tulsa TV Stations would go to the downtown Vets Center and interview a Vietnam veteran dressed in jungle fatigues as you described.  My Vietnam veteran coworkers and I always wondered why vets like us never made the news.  We realized, though, that the TV stations had no interest in well adjusted, gainfully employed Vietnam veterans.  We were just like most other productive citizens of our community – not newsworthy at all.
 I am glad you chose to speak publicly about this issue that is a concern and frustration to so many of us.
Sincerely,
Gary Williams
USMC 1968-1971
Vietnam 1969--1970

On Nov 13, 2007 9:16 PM, <cguy2@msn.com> wrote:
Dear Rick,
 I have read your article in DMN November 12th, with great interest. You are definitely one of the lucky ones to be unscathed by the Vietnam war.  I live with continuous flash-backs and my type 2 diabetes is directly linked to my exposure to Agent Orange.  There are several things I would like to share with you.  One is that if you don't have your VA medical card, get one.  Although I did for the purpose of a second health insurance, I find it very valuable in what I pay for the medications I take plus the free care.  Another thing is the VHPA (Vietnam Helicopter Pilots Association).  A former classmate of mine ( Officer Company, Class 70-22, the gray hats) introduced me to this organization.  At first I almost shied away from such an organization.  But being the adventurous type, I investigated them.  This is the best decision I have ever made.  The local chapter meets quarterly.  The national chapter usually meets over the fourth of July.  Anyway, each of us have stories as I am sure you do.  In stead of "crying the blues" about our experiences, we talk about everything else.  I enjoy our local chapter meetings.  We have started the National Vietnam War Museum right outside Mineral Wells which is currently under construction.  I would like to extend an invitation to our local chapter, The Fort Wolters Chapter.  Each of our meetings are a lunch affair on the first Saturday of the quarter, except in September, because of Labor Day.  We used to have several meeting places but as the cost of gas has risen, we have chose Logan's Roadhouse in Hurst.  This seems to be in the center of everyone's travel.  We may meet on December 1st.  We also get a newsletter just prior of our meeting, telling the dates and times.  If you are interested give me a call.
 
Sorry for the long introduction.  Please give me a call or email me.  Once you've attended one of our meetings, I think you'll find we have a great group of guys.
 
Regards,
 
Charlie Moffitt
HYPERLINK "mailto:cguy2@msn.com" \t "_blank" cguy2@msn.com
home: 972-234-5751
cell:    214-243-4597  

On Nov 13, 2007 11:45 PM, Kat Wms-Hun <kat_wms@hotmail.com> wrote:
You do us proud, Rick!  I lost quite a few friends in Vietnam and, unlike you, I DO resent the way our vets were /not/ treated when they came home...  However, I am thankful for all of my classmates who did come back, and, like you say, most of them have led seemingly very "normal" lives, and benefited from the GI bill.   
 
Thanks Darla!
Kathy Williams-Hunter
On Nov 14, 2007 6:27 AM, Charles Engelken <charlesspencer2590@att.net> wrote:
Well done. 
From: Chuck Brady <cb2tex@sbcglobal.net>
Date: Nov 12, 2007 7:45 AM
Subject: Vietnam Vets
To: rickwilli@gmail.com
Thank you so much for your viewpoint in the DMN.  I concur entirely with your comments and observations.  Job Well Done!
 
I am also a Vietnam Vet and spent a tour with the 25th Division during the Tet Offensive.  When I returned to the US I received an unexpected gift from two businessmen at SFO airport.  While trying to get change at a bar for a pay phone to call home and let my family know I was coming back a few days early, the businessmen thanked me for my service and loaned me their telephone calling card. 
 
The silent majority is a continuing participant in our great country. 
 
CFB
Dallas 
On Nov 14, 2007 10:47 AM, Fisher, Kathy <Kathy.Fisher@ssa.gov> wrote:
Bravo and kudos, Rick!!!
As the daughter of a retired Air Force officer, the step-mom of a young career Army officer who's proudly served two tours of duty in Iraq, as someone who also came of age during the Vietnam era, and last but not least as a fellow SSA "lifer," thank you for your heartfelt remarks.
And--I'm so happy that you're living proof that there's "life" after SSA! 
Hope you're happiness and good works continue unabated-
Kathy Fisher
On Nov 14, 2007 11:23 AM, <CTucker544@aol.com> wrote:
Hi. Just wanted to thank you for serving our country and for your words of clarity and wisdom in the paper. Yours is a point of view we don't hear often enough.
 
By the way, among other things, I write book reviews for the News. On Veterans Day they ran my review of Soldier's Heart, a worthwhile book. You can see it on the website if you missed it Sunday.
 
Again, thanks.
 
Chris Tucker

On Nov 14, 2007 11:38 AM, Albright, Fred <Fred.Albright@ssa.gov> wrote:
Hi, Rick –
 I really enjoyed reading your article in The Dallas Morning News.  Your comments were sincere, positive, and obviously from the heart.  I sure miss our visits here at the office and I hope you are truly enjoying your retirement activities. 
Fred A.
On Nov 14, 2007 12:46 PM, Joseph Whetsel <j.elw_n@yahoo.com> wrote:
Rick,
Read your article on veterans and saw your smiling face in newspaper.
Congratulations on making it to retirement and continuing to stay active.
 
Thinking of our time together in G3 reminded me your efforts to upgrade my appearance by loaning me your shined shoes.  The powers to be knew the fix was in.
 
Best Wishes,
Elwin Whetsel

On Nov 14, 2007 12:49 PM, Bob Abbott <bna42@sbcglobal.net> wrote:
Just read your article published in the Dallas Morning News a couple of days ago.  Glad you posted it.  Those comments have needed to be said for a long time.  I have always resented the way the media has portrayed all of us as druggies, mentally deranged, etc.
I sereved in a combat unit as a part of the Big Red One, witnessed some of the horrors of war first hand, and still came home physically intact with my mental faculties in place.
Every Vietnam veteran should be afforded the opportunity to read your article.  I am confident that a large percentage of them would also thank you for saying what needs to be said.Bob

From: Jeffrey Murray [mailto: HYPERLINK "mailto:tamu73@sbcglobal.net" tamu73@sbcglobal.net]
Sent: Monday, November 12, 2007 5:18 PM
To: Council7
Subject: ATTN: Council Member Williams Good article, said things I've wanted to say for years.  Saw a 60 Minutes piece once on Special Forces and the hairy guys they had on there talked about shooting at helicopters to get them to come down and pick them up.  I wrote a letter to 60 Minutes saying the typical pilot did his job, especially those supporting SF, and most of us were normal American Citizens with a $10 haircut.  Got no answer.  Anyway, thanks. Jeff Murray
Wolf Pack 33
281st AHC 1968-69
Fort Worth
P.S.  I work for Bank of America, wear a tie every single day.

On Nov 14, 2007 2:22 PM, David Siciliano <david@sicilianodev.com> wrote:
Hi Rick!  Enjoyed your article in the paper and identified with a lot of it.  I'm developing a subdivision in your fair city, Provence @ Firewheel and have heard your name on several occasions, but had no idea we had this in common.
I served two tours in RVN as an Infantry Officer and was lucky enough to not get hurt badly.  Like you, I went on to civilian life and built a successful business.  
 It was nice for you to point out how most of us served our country during a time of need, and productively blended back into a peaceful society.  As in the military, you are still serving in a leadership role and are actively contributing to your community.  While not in a city leadership position, I still get calls from folks I served with and am just as proud to have served with those distinguished men  as I am to pride myself in what I do today!!
Thanks for taking the time to pen that article.  It's nice that you are letting folks know that many of us were and are contributors: whatever our chosen field!!
Best regards,
 Dave Siciliano

On Nov 14, 2007 3:48 PM, Robert Anderson <ande8492@bellsouth.net> wrote:
I am 61 years old and spent my senior class trip at Ubon RTAFB, Thailand. I served with the 555 TFS and the 433 TFS attached to the 8th Tac Fighter Wing from November, '66 thru September, '67 as a weapons load team member on the F-4C/D aircraft.
I too came home with little fanfare and worked until I was medically retired by the VA in 2000. I too do not have scruffy beard nor a pony tail but am proud to call myself a Vietnam Veteran. I have DD-214 that states I was honorably discharged and earned the medals I keep in a package for my grandkids when they get a little older.
Thank you for stating who the typical Vietnam Veteran is. God bless and keep you in His love, grace, and care. WELCOME HOME
Robert F. Anderson, Jr.

On Nov 14, 2007 4:35 PM, J.D. Garoutte <jgaroutte@peerbearing.com> wrote:
Rick:
 
You don't know me...and you shouldn't.  However, I read with interest your Opinion Page article in the Dallas Morning News. Only interesting to you...because you may wonder why I'm e-mailing you since I have lived in Kenosha, WI for over 39 years and don't get the daily paper from Dallas.
 
I grew up in Oak Cliff, graduating from South Oak Cliff High School in 1966. Was drafted in 1967, joined the Navy to avoid the war and ended up as a Navy Corpsman with Bravo 1/9 3rd MarDiv at Khe Sanh during Tet 68. One of my friends from SOC placed the link to your article on out High School website...so here I am.
 
I too, have wondered why so many interviews and TV visuals of Vietnam Veterans show men with pony tails, and jungle utes...I have two degrees, 2 wonderful children, the same wife for over 39 years and the only one I will ever have...and do not think of myself as anything other than a person lucky enough to have served the greatest country in the world...and honored to have done so. I have never been turned down for a job because of my military background...in fact...I can't remember ever being turned down period.
 
I too have a Bronze Star... with a combat V and a Purple Heart and several unit citations etc...
 
I want to thank you for your commentary as I have often said that Vietnam Veterans are characterized as scruffy, bearded, pony tailed, dressed in jungle ute...homeless men living under the I-35 Bridge over the Trinity River or in Chicago near the river. I don't get it and never have.
 
If you do not mind, I will take your idea of correcting our image in everything I do from this point forward.
 
It is nice to have someone speak up...as like you espoused, there is not a typical Vietnam Vet...we are in most cases just normal men working normal jobs, living normal lives with honor and pride.
 
Thank you...and Semper Fi...my friend.
Respectfully,
J.D. Garoutte
Regional Sales Manager
Peer Bearing Company
847-785-2393-Direct
847-578-1200-Fax
800-433-7337-Toll Free

HYPERLINK "mailto:jgaroutte@peerbearing.com" \t "_blank" jgaroutte@peerbearing.com
From: VALERIE BOYCE <valerue333@earthlink.net>
Date: Nov 6, 2007 8:27 PM
Subject: your column
To: rickwilli@gmail.com
Dear Mr Williams,
 
My dad is LTC Carl Quickmire (ret) . He said he has met you at some of the 3/4 Cav reunions, but you didn't serve together. He forwarded your essay to me(and to a lot of other people).  I just want you to know as a full fledged "Army Brat" (my birth father, mother and carl were all in the Army. I was born at Ft Jackson) I never did understand what the media was telling us who the VietNam Veteran was.  I know there are those individuals that have had a hard time since they served in the Army.  Those people probably would have had a hard time with any war.  The only ones I was familiar with were those such as you and my dad who proudly served their country , saw the hardships of war, and came home to be productive citizens and raised regular families.You did what was required of you and did it well.   I guess its not newsworthy to put normal people in the report.  There must always be some dirt with the government to blame.
 
I just want you to know that I thank you for serving.  I appreciate the sacrifices you made as you helped keep America free.
With Warmest Regards
Valerie Boyce, RN
Columbia SC
 VALERIE BOYCE

HYPERLINK "mailto:valerue333@earthlink.net" \t "_blank" valerue333@earthlink.net
EarthLink Revolves Around You.
From: Mitchi Stover <mitchi.stover@sbcglobal.net>
Date: Nov 14, 2007 10:29 PM
Subject: Great story

To: HYPERLINK "mailto:rickwilli@gmail.com" rickwilli@gmail.com
Rick,
 I read the story you wrote for the Dallas Morning News.  Great job!  Take care....
 Mitchi

---------- Forwarded message ----------
From: Jim Whitfield <southwestpottery@juno.com>
Date: Nov 15, 2007 12:01 AM
Subject:
To: rickwilli@gmail.com

Mr Williams, well I'll be dammed, I have thought for years that I was the only Vietnam veteran that wasn't scruffy with a graying beard, ponytail, tattoos, earring, at least two teeth missing, smells like cigarette smoke and the only set of clothes they own are jungle fatigues.  How refreshing to know that there is at least one guy out there like me.  I, like you fly the American flag, the Texas flag and the POW MIA flag every day, not just on special occasions.  I also wonder why TV stations interview the same Vietnam veteran every year, they just change his name and he's a year older.
   I served in Vietnam between August 1965 and July 1966.  I was in the lst Cav. Div. stationed in Ft. Benning Ga.  When the Div was sent to Vietnam. We dismantled the Hueys packed them in cosmoline along with other equipment and put them on railroad flat cars and sent them to
Mobile Alabama along with 3000 troops. The balance of the Div. which was about 42,000 men, belive it or not, was put on greyhound buses and sent to Charleston, SC.  The column of buses was 14 miles long.  We were put on 3 WWII troop carrying ships.  We met up with the advanced party in San Diego, Ca.  It took 28 days to get to Camron Bay, Vietnam.  That was my first cruse, got to see the Panama Canal.  When I came back, (Oakland, Ca.) there were no parades or expressions of gratitude, I was never called a baby killer or spit on. Just signed some papers, got my pay and was on my way home, Sweetwater, Tx.
    I, like you wear a coat and tie, however, mine may be a little different than yours.  Mine consists of Justin boots, Wrangler jeans, a nice western shirt, a bolo tie and a Stetson hat. When I am around a group of Vietnam veterans, like at the traveling wall or the gathering in Branson Mo. I get looks like what space ship did you come in on and where did it come from. I grew up on a dairy farm converted to a cattle ranch. I had my building company that remodeled and built new houses for 30 years.  I semi retired in 1999.  After retiring I took up making pottery, thus the e-mail address.  I still dabble in remodeling from time to time.
    I don"t know if you and I are typical Vietnam veterans, or is it the other guys.  One thing I do know for sure is you and I are out numbered by the guys mentioned above. However, guys like you and me and guys like the others are all Vietnam veteran brothers and may God bless us all. I
am not resentful or ashamed of serving in Vietnam, I am proud and honored that I got that opportunity to serve our great country.
    My wife, Barbara and I live on some acreage on the Richland Chambers Lake, located about 100 miles southeast of Dallas.  We bought the land in 1986 and have carved out our nest in a piece of heaven on earth.
Jim Whitfield

HYPERLINK "mailto:southwestpottery@juno.com" southwestpottery@juno.com
903-599-2129
fromThomas Pauken <twpauken@sbcglobal.net>
to rickwilli@gmail.com,
dateNov 15, 2007 9:05 AM
subjectVietnam Veteran article
Rick, as a fellow Vietnam Veteran, I appreciate your comments about our service when our country called. One of the major goals of our Vietnam Veteran Leadership Program(VVLP) during the Reagan administration was to correct the false mythology that was out there about our vets. Unfortunately, some of that still remains even down to the present. Congrats on a good article and on correcting the record. With best regards, Tom Pauken
From: Peugh, Lynda <Lynda.Peugh@ssa.gov>
Date: Nov 15, 2007 9:24 AM
Subject: HELLO, VIETNAM VETERAN
To: rickwilli@gmail.com
I was touched by (and appreciated) your OPINION Viewpoints in the Dallas Morning News. RIGHT ON!!
I have known you for many years through Social Security and have always considered you pretty normal (as normal as one can be after working for SSA many years).  I have never seen you in fatigues nor have I ever seen you with a ponytail.  I am proud to know you and to have seen you on the elevator and in the building occasionally.
How is retirement treating you?  I have 41 1/2 years in but will probably work for 2-3 more years.
Lynda Peugh
Dallas Disability Quality Branch

From: Kim Uhlmann <fandangoflamingo@verizon.net>
Date: Nov 15, 2007 4:06 PM
Subject: hello
To: Rick Williams <rickwilli@gmail.com>
Hello Rick-
Actually I have a couple of comments/questions.  First of all, great article in the paper about the face of a Vietnam vet.  I see today there are a few comments in the editorial section regarding your article.
 
I was just reading the CNA newsletter and am glad to see Matt Minyard interested in getting a new tenant (other than a Walmart).  Rick, are there any city plans to attract a grocery store such as Whole Foods or Central Market? 
 Thanks-
Kim Uhlmann

From: Lonny Veach <lonnyveach@yahoo.com>
Date: Nov 16, 2007 6:58 AM
Subject: THANK YOU! THANK YOU!
To: Rick Williams <rickwilli@gmail.com>

Rick -  THANK YOU!  THANK YOU! I've been sick over the years reading about all the "doom & glum" about Vietnam and it's U.S. Vet's.  I was in the U.S. Air Force from 1966 to 1970 in the Comm/Nav (worked on Electronic products on aircraft).  I was fortunate to go to the Philippines, Vietnam and Japan . . . .  with side trips to Sidney, Hong Kong, Bangkok and other places that a farm-boy from northern central Missouri would not have seen otherwise. I had Junior College before going, but finished ASAP with a B.S. Degree on the G.I.Bill after my Honorable Discharge.  I've worked with RCA, ZENITH (or RCA or ZENITH independent Distributors), CompUSA Direct and now CompuCom Systems (where EDS got it's start).
My wife of 38 years and I have had a pretty good life with 2 beautiful intelligent daughters and 2 wonderful grandchildren.  We're blessed to be contributing
members of our society, community and church in Allen. I especially liked your last 3 paragraphs.I do NOT know personally of any persons from this era who;
 *  was killed
 *  was wounded
 *  has been unemployed
 * has killed themselves
 * has killed their spouse
I served, I liked it, I promote it to the young, I survived, I'm "rock-solid".  Last week I was invited to my very first "Salute to Veterans" at a local school and I was Proud, Honored and Humbled.  Proud to be there to represent those who could not make it.  Honored to represent the Vietnam soldiers.  Humbled to be in the room with a few of what Tom Brokaw called "The Greatest Generation".
Lonny Veach
Allen, Texas
ps: My Grandfather was in the ARMY in WWI, my father in the NAVY in WWII, my older brother was in the ARMY during Korea, and my son-in-law was in ARMY during Desert Storm.  Not that we were a "waring family" . . . . . I like to think of it as "responsible Peace-Keepers".
From: <MitchBSandlin@aol.com>
Date: Nov 16, 2007 7:01 AM
Subject: Vietnam Veteran
To: rickwilli@gmail.com
Mr. Williams, thank you for setting the record straight in the "Typical Vietnam Veteran" column.
 I joined the Marines in 1967 just after I graduated from high school knowing full well I would be in Vietnam early in 1968. Unfortunately, I had some medical issues with my feet and was released before I finished Boot Camp. I regret to this day I was not able to serve my country as my father had in WWII.
 I remember well all the peaceniks, draft dodgers and dope heads that made up the peace movement. I have never been so embarrassed for the USA as I watched returning veterans spit on, called baby killers, etc.
 Almost all of the men I know who served in Vietnam are like you. Long productive careers, gainfully employed, with families. All are proud of their service and I am proud on every one of you veterans.
 Like you, I am sick and tired of the press and television media using a bum as the "Typical Vietnam Veteran".
 Most true veterans do not even mention their service or brag about how many "gooks" they killed. The ones who do that usually are frauds who never served or they are just sick puppies. You find them in every group.
 Thank you for your service to lour great country. Thank you for being a typical good citizen.
 Mitchell B. Sandlin
2016 Sycamore Drive
Mesquite, TX 75149Home Office 972 288 3272
Cellular 214 762 8848
HYPERLINK "mailto:mitchbsandlin@aol.com" \t "_blank" mitchbsandlin@aol.com.
From: Eric Johnagin <Ejohn60@msn.com>
Date: Nov 16, 2007 12:15 PM
Subject: Did I know that you were a helicopter pilot?
To: rickwilli@gmail.com
Hello Rick,
 Or should I say Frederick?  Stanley LeBlanc forwarded the link to your newspaper article which I read with much interest.  I don't know which was first to go, my hair or my memory.  I really don't think I knew your background.  I looked at this years VHPA directory and couldn't find a Rick in the Williams so I looked at one from a few years back that had the towns listed and there you were in Garland!  What a surprise.
 My first thought when I saw your exploding golfball trick in Belton years ago....I must have something in common with this guy.  Well, I shouldn't say that because I know you Cav guys always went to bed early reading your dash 10's until you fell asleep.  I, on the other hand, spent far too much time at the O club.  I can still get a mental image of 5 to 10 small, mostly empty drink glasses, sitting in front of me.  And oh those Vietnamese floor shows......maybe an Aussie one from time to time.
 Seriously though,  your comments were right on and the feelings many of us have.
 I hope you're enjoying your retirement as much I am.  It will be 4 years for me in January, the time has really flown by.  I turned in a record number of score cards at the local golf club a couple of years ago but I guess my awkward (swing hard in case you hit it) swing of mine finally took its toll.  An MRI showed several buldging disks in my neck.  The pain in my shoulder was awful and while I could still play some I decided to give it up entirely this January and haven't picked up a club since. 
 The moving wall (  HYPERLINK "http://www.themovingwall.org/" \o "http://www.themovingwall.org/" \t "_blank" http://www.themovingwall.org/) was here in Early last month and I volunteered to help setup the panels.  The local veterans service officer did an excellent job in getting it here and with the ceremony.  There was an F-15 flyover with the missing man formation that was most impressive.  I was glad to see the many school bus loads of kids that came.  While standing near the wall I overheard one boy about age 15 say to another "I thought these were the names of everyone who was in Vietnam but all these names are of those who died in Vietnam".
 Let me hear from you.
 Best Regards,
 Eric Johnagin

From: Karen Forbes <klforbes@garlandisd.net>
Date: Nov 15, 2007 6:23 PM
Subject: Vet Article
To: rickwilli@gmail.com
Hi Rick,
I read the Veterans Day article you wrote for the Dallas Morning News.  Great job, but I would expect that from you after having you in a class.  I have never thought of you as typical, normal or one of the crowd, but as an individual with integrity, well adjusted and well mannered.  And those things are difficult to find these days!  But I do agree with you, we tend to generalize too much.  The media sends the messages that are most sensational not the ones with the most truth and it creates an unfortunate mind set.
Now that you are retired, please come by and visit at Naaman High School.  You could look over the poinsettia crop and help get the spring crops started.
Take care and thanks for your service to our country,
Karen Forbes

From: <Gardeniao27@aol.com>
Date: Nov 17, 2007 10:51 AM
Subject: from aVietnam Nurse
To: rickwilli@gmail.com
Dearest Rick
  One of my friends in the CIA in Nam sent your write up to me.
I, too dress in very nice clothes and worked my nursing until a brain tumor removed by the VA, brought me full face to my ptsd and memories. I was rescuing for years until I realized I too needed to talk.
 I am very involved in veteran things and dress in my metals and boots, bonnie hat and all, as I fellowship with my many veteran friends over the world. I began in 82 with the first trip to DC and the wall.
  Being proud is another way to view those veterans who come out. Yes, I agree the homeless look has been more associated with us than those of us who step out well groomed.
 We are the fortunate ones who were able to make it, but it did not stop my brain from changing as ptsd hit.  MRI proves there is a chemical change and structural change in the brain with those who have ptsd.  Harvard states with their studies.
 We did not have this before going over, however I will agree, many brought problems to Vietnam.
 I am going to send you a site of the person writing this to you.
I am the nurse Brenda Looper Jansons in USA Today.
 Please know you are still apart of us. Welcome Home and God bless always.
 
 SC coordinator Vietnam Women's Memorial Foundation plus sister search, DHEC RN for 26 yrs.
1st. VP MOAA- Greenville SC chapter.   present
 Again welcome home
We were a team once-and are for life.
 Happy Thanksgiving  TO YOU AND YOUR FAMILY
From: Wilkerson, Irving <Irving.Wilkerson@ssa.gov>
Date: Nov 19, 2007 8:51 AM
Subject: FW: DMN , 11/12/07 -- Opinion Piece by Rick Williams
To: rickwilli@gmail.com
Cc: "Berling, Tom" HYPERLINK "mailto:Tom.Berling@ssa.gov" Tom.Berling@ssa.gov
Rick,
I have just now had a chance to read your opinion piece.  This is very well said.  Thanks for sharing this it really make one proud to be an American. 
 Irving
From: Elizabeth Laesch <elaesch@gmail.com>
Date: Nov 19, 2007 10:31 PM
Subject: Article
To: Rick Williams <rickwilli@gmail.com>
Hello:
Steve and I wanted to tell you we enjoyed your article of Monday, November 12.  Wow, you got the full page!  Pretty good.
I write an article once a month for the Garland paper.  Also, I do the website also.  However, nothing like you have done.
Great job.
 Happy Thanksgiving to you and your lovely wife.  Your name was mentioned in our SpringPark Newsletter this month.
Bettye

From: <jptuthill@tx.rr.com>
Date: Nov 19, 2007 12:02 PM
Subject: Fwd: Fwd: Fwd: Testimony
To: rickwilli@gmail.comRick:
Saw your story on Viet Vets in the Dallas Morning News and I couldn't agree with you more. All my friends that are vets, two at work, one that was on "Bull Simons" raid on Son Tay Prison Camp and the other helped write the ops manual for the "Phoenix Program" and although we don't wear suits or ties, we're typical of all vets I've met. Just work hard, take care of our families and live like everyone else, except for our combat experiences. If you want a real eye opener read "Stolen Valor" and find out how many people say they were Viet Vets that weren't, including Senator Tom Harken of Iowa.
You're right about another thing, we're all different. However, I have spent alot of time thinking of those times and wondered why we have so many tramatic stress syndrome vets at VA hospitals. I visited one in San Diego because I met the Navy Chaplin that works there one day at DFW. I told him that the best way to deal with it is as I describe in the testimony I gave my BSF (Bible Study Fellowship) Discussion Group.
Thanks for telling it straight, those bearded boys always make me wonder. I don't have anything but a couple of my flight suits, they're really good for painting I've found.
The attached story has all my personal info on the last page.
Like you, I had a great business life and ran a public real estate Master Limited Partnership, Hallwood Realty Partners, L.P. that was traded on the American Exchange. It was sold in July, 2004 and I now work with the GP parent with my CFO and Constuction Manager and the three of us do private deals for the Chairman of the public company. Nice way to work toward retirement.
By the way, never have had a mustache or a beard, am I out of step? John

Subject: Testimony
Gentlemen:
I really enjoyed our meeting last night and some of the questions were stimulating in the way that I have been moving for quite some years. Because of that I would like to share some of my testimony with you as a group. As a reminder before I start, please think about whether you'd like to have a fellowship night the 29th of October or the 5th of November.
Now, on with my testimony. Those of you at the gathering last night heard a small part of the testimony I'm about to share with you and it may take some time for me to complete. If I seem to wander some please be patient.
As I mentioned, some of my upbringing and some of my Vietnam experience caused me to adopt protective traits. For instance, when anyone in any war from the Revolutionary War through the Civil War, WWI, WWII, Korea, Vietnam and now Iraq is threatened daily with the potential end of their life and they have to kill other human beings or be killed, the human spirit does three things. First, we dehumanize to the most base level; second, we desensitize ourselves so as not to feel anything; third, we become callous to every emotion you can imagine. These things are done involuntarily and to some extent in the subconscious part of our brain. These events are the bricks of the walls we build around us for protection from outside pain. The interesting thing is that not only does nothing get into your soul through these walls, nothing gets out either. Even love is hindered in both directions.
No one can see these walls or detect there existence. On the outside you see what to you is a perfectly normal person, however, if you live with someone in this state eventually you feel a distance developing and you don't understand why. Particularly with wives and children this is true because the amount of love getting through is insufficient for healthy relationships. You'll see an abnormal amount of abuse, divorce, and problem children in some cases, in others just a detached indifference to those relationships. I fell into the latter category in subtle ways. If it weren't for the fantastic wife and children I am so fortunate to have, I may never have come to understand all of this stuff in me.
Please do not think me unique, I am not. Every, and I mean every person, who has been in combat develops some form of these protective walls. If you don't, you may not survive very long!
I came back from Vietnam in June, 1970 about 20 days early because my dad had passed away. My new life as a combat vet began that day. The walls were already built and the pain of my father's death never touched my soul. No tears, just the stoic, detached indifference mentioned above. My walls were strong and indestructible.
In August, 1981 God hit me with a pretty good left hook, not much damage to me though.Got my attention but no real change in behavior. Strong walls! The story of the encounter is attached for your reading and may be passed on to whomever you like if you think it will help them understand warfare or help a vet understand he or she is not alone in their feelings about combat.
I continued to be a good perfunctory Christian, Sunday mornings were church and then that obligation was complete. No real personal relationship with the Bible or Christ. Time just went on and then in 1991 I had another encounter when I realized I couldn't hold these walls in place any longer. Counseling with wife and family followed and some of those bricks on my wall fell down. Got better, learned to feel some and seemed to be moving forward. Still no personal relationship with Christ. The Vietnam encounter was always there because, you see, when you've killed another human being, no matter how, it is with you every day for the rest of your life.
Fianlly, in 1999 my son asked that my wife and I go to their church where the study of the bible was the focus. Coincidentally, at that same time a friend encouraged me to join BSF. We did both. My wife was first to join BSF, and then like many of you I was encouraged to attend or ------- else!
After a couple of years of this formal bible study more and more of the walls came down and I could feel the presence of Christ in my life. Weakly at first, but stronger every year thereafter. I still have miles to go, but the process is well under way and I'll not let it stop----once you can "feel" Christ in your soul you will never not feel it again.
I write this for two reasons, first, to help people understand the older vets and their pain. Second, for those most recently in a combat situation in Iraq where family and friends may not understand the difference they see in them upon their return. The only salvation for anyone in that environment, as I have learned from personal experience, is to study the bible and develop a personal relationship with Christ. There is no other answer no matter what you hear from the psycho-babble of the news or doctors who have no combat experience. I know it to be true because it took 29 years from coming home in 1970 to get it and have it begin in earnest in 1999. Don't let a family member or friend go that long without encouraging them to seek their answer in the only place found, the bible and Christ.
I hope this will make you aware in ways not talked about by many doctors or vets themselves. The answer seems too simple to the psychologists and too spiritual for the left wing in our society of today. Develop a closer relationship with Christ and your pain is abated? Seems farfetched doesn't it! I lived it, it works! It's the only thing that works. Pass on to families in need if you like. This should not be a secret, but it is. It's because we vets won't talk about it this way. Now I have, it's up to you to let others know. John