Drop Camera Crew - Save LOH Crewmen - 21May1970
see also Gary Drennan comments
.....................................................................................................................................................................................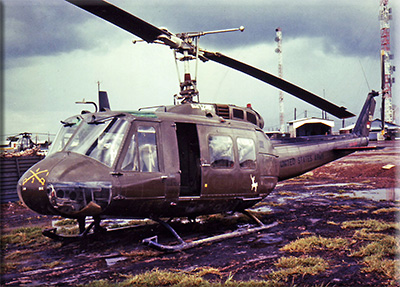 We had a couple of UH-1D Slicks on standby at Tay Ninh. I was Crew Chief of Slick 224 with SGT Floyd Hughbanks as our Door Gunner. We had sat on our asses all morning at Tay Ninh. 
The other Slick crewmembers were crew chief SP4 Daniel "Dan" Wilson (KIA Jun 1970) and door gunner PFC Douglas "Pat" Brown, with Warrant Officer Marcus "Mark" Kempson as the Pilot In Command , I do not recall who the pilot was .
SP4 Dan Wilson  asked to go to the PX. SGT Floyd Hughbanks, my Gunner also wanted to go. It was only a block or so from the Yellow Jacket Pad where we were waiting for a mission. I said fine go ahead, I will cover for you but come back quick if you hear us crank up.
As luck would have it, SP4 Wilson's aircraft got a mission to pick up some News Camera guys and let em take pictures. So I took over as  Crew Chief for Wilson. PFC Pat Brown and I flew that mission on SP4 Wilson's ship, which I think was aircraft 237.
Just as we took off with these 3 camera Guys and a stack of film boxes, we got another call to be a Chase ship for a Hunter Killer Team.  That took priority, so we had to dump the camera guys out quick! We found a track unit that had just broke out of the jungle onto an old WWII Jap Airstrip. The camera crew was pissed but we dumped them with the track unit! 
A few minutes later we were flying behind the Hunter Killer team as Chase bird, across the border into Cambodia. The Chase bird's mission is to keep track of the Hunter-Killer Team and be prepared to swoop in and provide rescue if one of them get shot down. We had so many LOH's get shot down on Armed Recon Missions like this that having a chase rescue ship on station became a necessity, especially when across the border in Cambodia.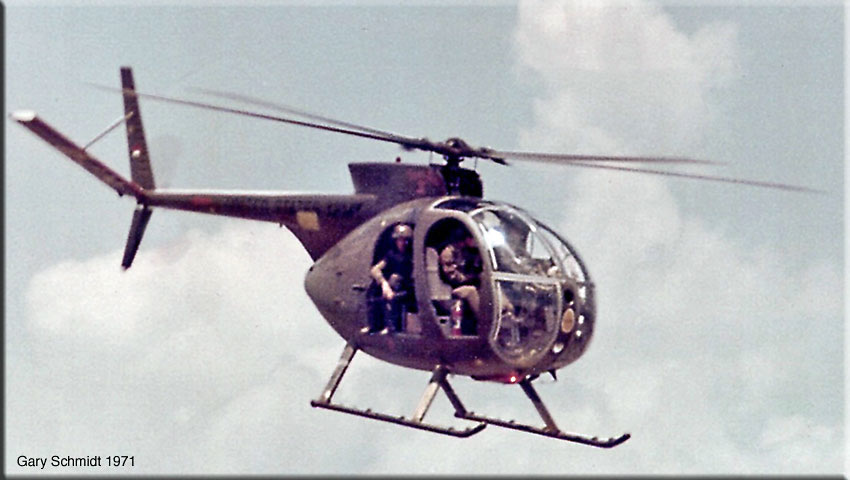 The LOH Scout aircraft, tail number 68-17321, and named "Lil Casper" was piloted by CW2 Richard "Rocky" Reed, with SP5 Joe Don Ramey as Crew Chief, in the back, and Gary Drennen the Observer/Gunner in the left seat. Gary Drennen had spent most of his tour as a LRP and recently came over to D Troop as an LOH Gunner.
While the LOH was in level flight at about 75 feet and 50 knots of airspeed, the helicopter came under enemy attack. The aircraft was hit on the right side with at least two rounds of small arms (AK-47) fire, causing engine damage which resulted in the crash of the helicopter. SP5 Joe Ramey suffered fatal wounds in the attack. Gunner Gary Drennen received a back injury and the pilot CW2 Rocky" Reed was wounded.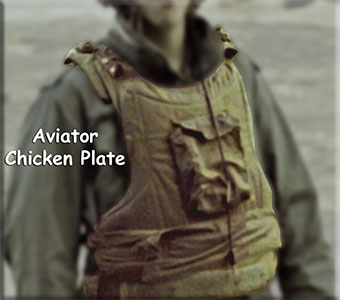 We hadn't been on station for 30 seconds when all this happened. My pilot, CW2 Mark Kempson shot an approach to the wreckage and hovered while I lowered a 30 foot rope ladder. Turned out that ladder was too short! As I came to the end of the ladder, I dropped to the ground. I was unarmed and still had my "Chicken plate" on. As I hit the ground the armored chicken plate hit me under the chin almost knocking me out.
I found Pilot Rocky" Reed standing with his .38 revolver, and Gunner Gary Drennen was laying under a small tree unable to stand (back injury). Reed said Crew Chief Joe Ramey was dead in the wreckage.
The aircraft was laying on its right side with one of the main rotor blades stuck in the ground. Ramey's body was partially trapped under the aircraft. I thought if I could remove that blade I could move the aircraft enough to get his body out.  I signaled to Gunner Pat Brown in the hovering Slick to drop me an axe to assist me in releasing the rotor blade. I pulled the small blade retaining pin out but I could not remove the big pin due to the blade being in a bind.
By this time my pilot in command, CW2 Mark Kempson, had mowed down the Bamboo with his main rotor blades and landed our rescue ship near by. His copilot maintained the aircraft and Gunner Pat Brown provided cover fire while Mark got out with his M-16 and helped me get Drennen and Reed to the aircraft. Pat was shot through the hand during the rescue.
We regretted that we were not able to recover Joe Ramey's body, however the Aero-Rifles were inserted about 100 yards away and were working towards the wreckage as we took off. They would secure the crash site and recover Joe's body.
This was my first time with an on the ground rescue while under enemy fire; one I will never forget.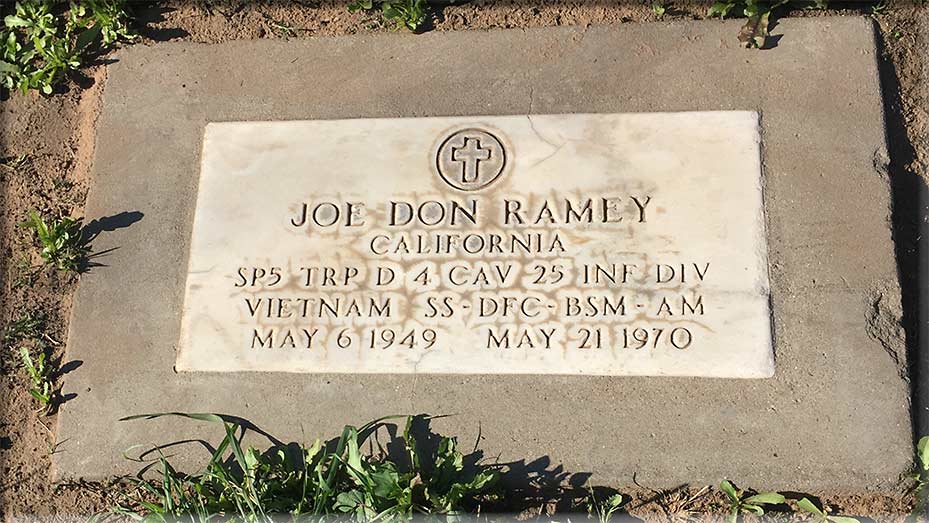 PS: While driving to a DTroop Reunion a couple years ago, I found Joe Ramey's grave site located in Arroyo Grande , California. One of the cemetery workers asked if he could help us. I told him we were looking for a Nam Buddy named Ramey, who was Killed In Action. The man replied "Joe Don Ramey"? I said yes! He replied that Joe and him went to High School together and they played Base Ball together and smoked cigarettes. He knew all of Joe's family. I paid my respects and continued to live on with the heavy memory of his tragic death.