A nifty Bulletin Board for the Centaurs Troop Area
Snoopy was very popular and his image used in other places. Let us know what you remember.
Jim Rodgers, Jack Nemeyer, Jim Kreil, Dan McIntyre, Bob Taylor
………………………………………………………………………………………………………………………………………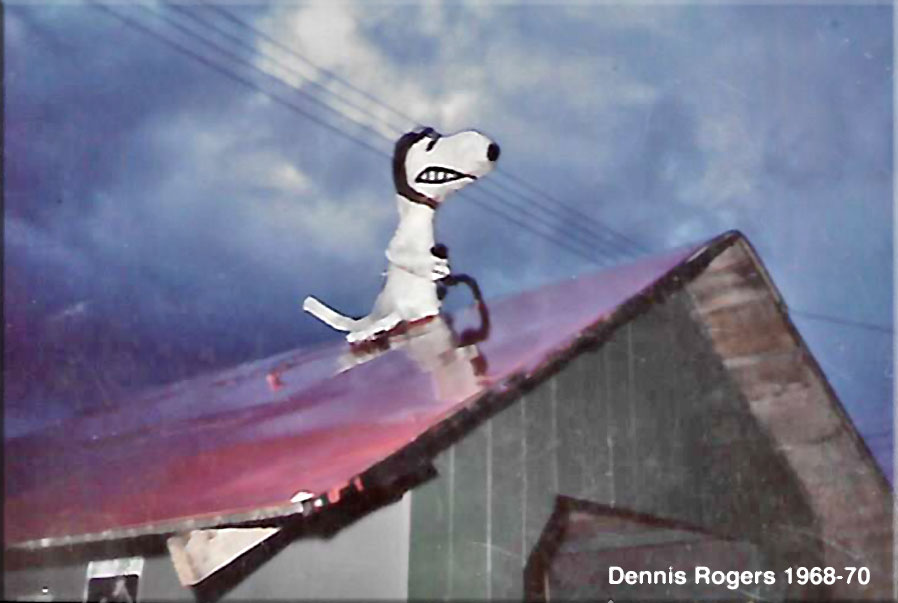 Jim Rodgers: (12/21/15): The Snoopy on top of the dog house, was built of wire covered cement. The builder was a second LT that worked for CPT Bill Blair the Service Platoon Leader. I do not remember his name, maybe you do. He replaced CW2 Harrison Atkins. I know this because CPT Blair assigned him to build it and me to paint it.
Jim Kreil has Snoopy photos at #56, 57 & 58 in his Slideshow.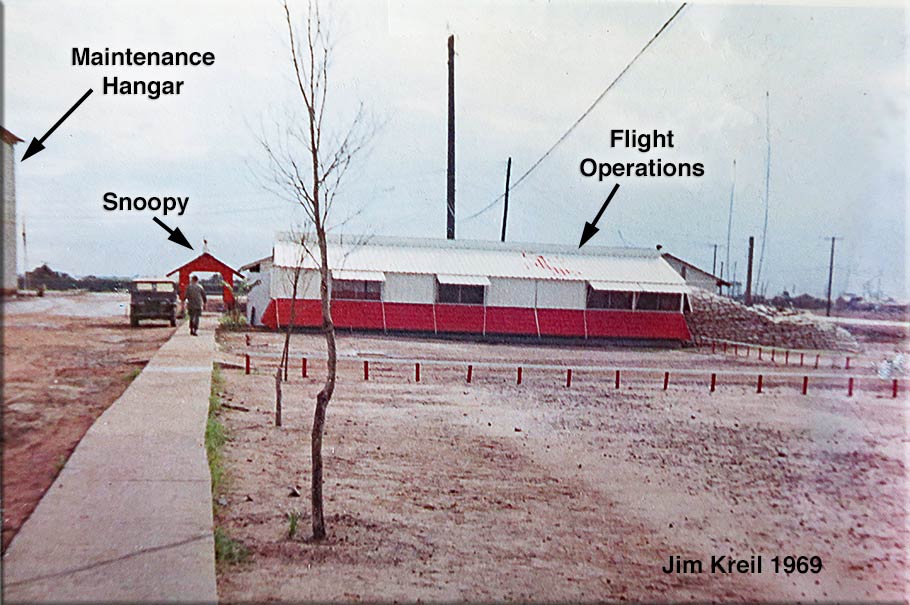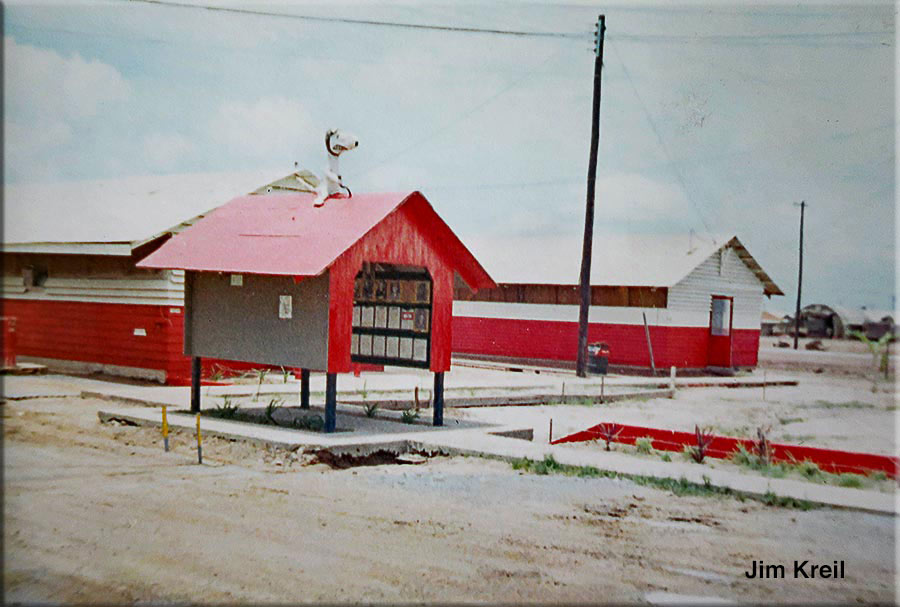 This photo below from Dan McIntyre's Photo Album (image 1) is an aerial and shows the layout of the Troop area really well. It also shows that there were two red Centaur logos on the roof of the Operations Shack.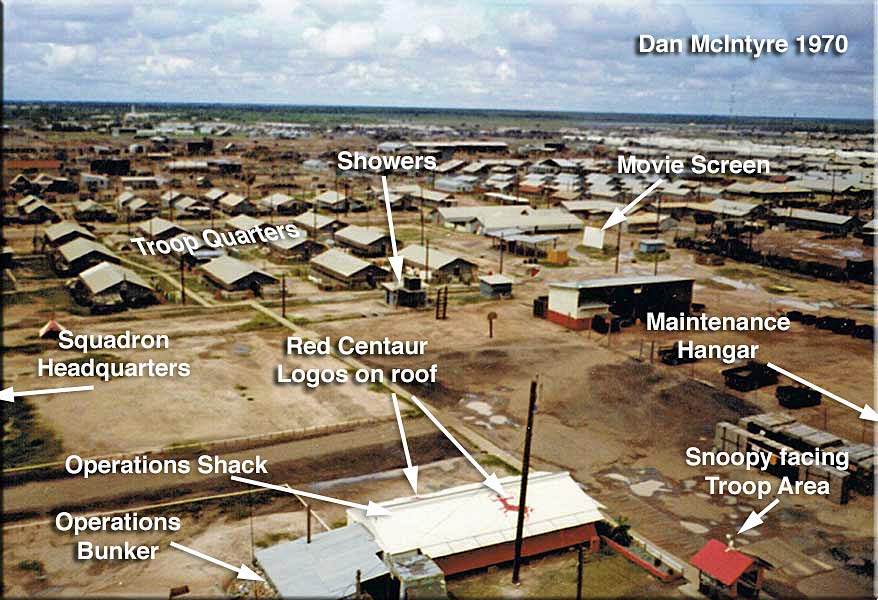 Jack Nemeyer has a Snoopy photo at Image #44 of 63 in his Photo Album.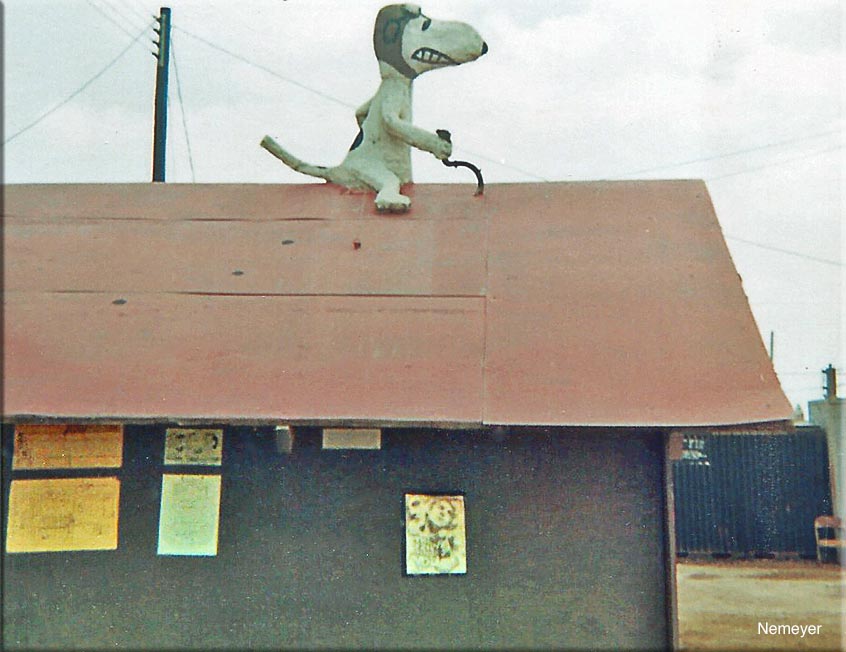 Not sure where this poster of Snoopy was located: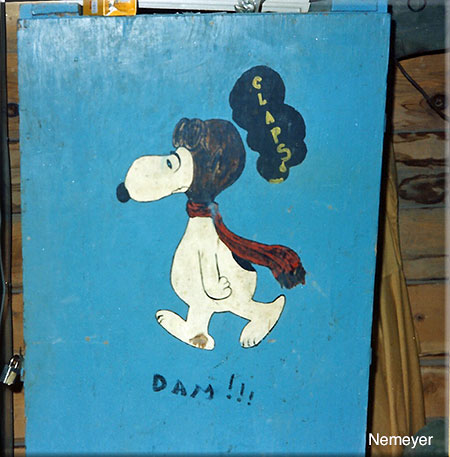 Bob Taylor: If my memory is correct, I took it the day I was leaving country, for home. That would make it around the end of June, '68. Not sure where it was. (Maybe in the 25th Avaition Battalion Area?)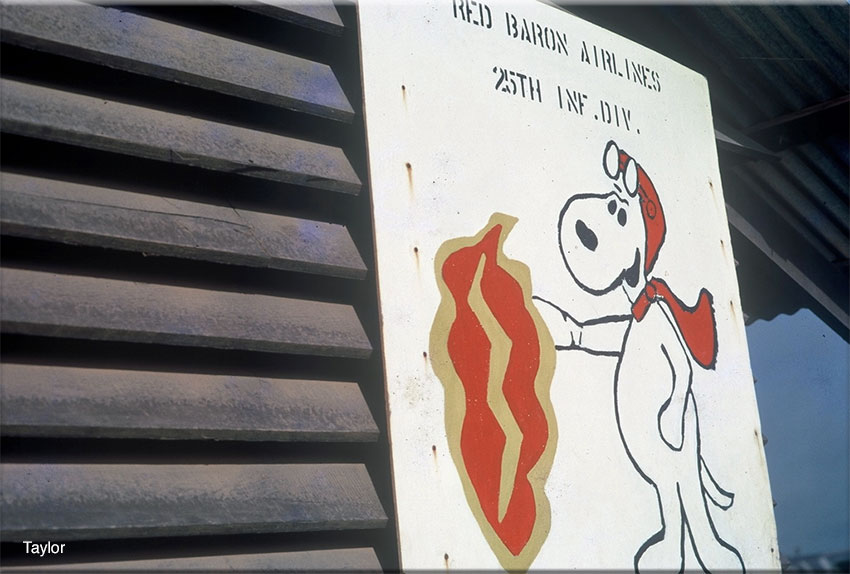 Jim Rodgers: I believe this was posted on a hootch. I don't recall it being on the bulletin board.
Jack Nemeyer: Not real sure where the Snoopy Airlines Painting was hanging. I don't think I noticed it in 69-70....