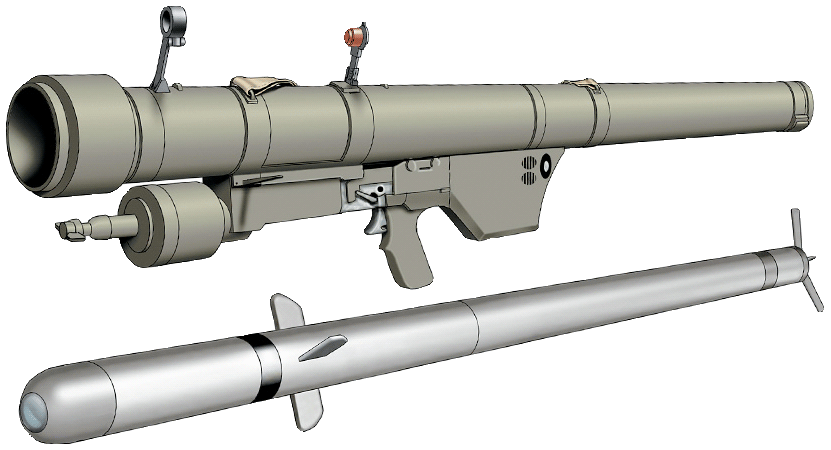 Note: Carl O. Schuster, 2/26/2018 • Vietnam Magazine
The Soviet-built Strela-2 Man Portable Air Defense (MANPAD) system was developed in the late 1950s, based heavily on intelligence gleaned by the KGB about the American FIM-43 Redeye surface-to-air missile (SAM). It had an impact on the battlefield far beyond its technical capabilities in virtually all the world's late 20th-century conflicts. The Strela ("Arrow"), code-named "SA-7 Grail" by NATO, holds the distinction of being the first MANPAD successfully employed in combat—in Egypt in 1969. Vietnam was the second conflict to see its use.
see article "Rescue of Air Force Pilots - Miller" by Walter "Russ" Miller, the essay "Rescue of Air Force Pilots - Shelton" by Jerry Shelton & comments by Dan Miller.
………………………………………………………………………………………………………………………………………
02 May 1972 elements of F Troop were responsible for the rescue of two AF pilots and one AF Forward Air Controller. During the mission, a Centaur rescue helicopter (UH-1H - tail number 70-15863) piloted by Warrant Officers William Jesse and John Petrilla was hit and destroyed by a Russian Surface to Air Missile (SA-7).
All on board including crewmembers SP4 Charles Vernon Morgan (Crew Chief), SP4 Dale Kyette Porterfield (Gunner) and passenger CPT Joseph Mike Berkson (ARVN Advisor) were killed.
A second F Troop UH-1H was shot down with the crew being successfully recovered.
Incident occurred at coordinates YD370428
We believe this was the only Centaur aircraft hit by a surface to air missile.
Dan Miller, WO1, Slick Pilot 1972: I note some questions about The SA-7 and Jesse / Petrilla. WO Charles. Rose was in fact aboard the other slick shot up but I do not recall who the Aircraft Commander was. (Rose was the AC and Jerry Shelton was the copilot). I was narrowly missed by one a few days prior to this but they were in fact the only aircraft of F/4 hit by one. MAJ John Spencer and I recovered all the remains of Jesse's crew the 1st week of August.. Petrilla was my best friend and there is a lot more to this story than I can type. Lets just say I called his family on X-mas eve 1972 and had to tell his parents and 7 siblings John would not be coming home.