Obituary of Richard P. Timmermeyer
Deceased 11 December 2014
Age 79

OBIT: Former Jackson resident Richard P. Timmermeyer died Dec. 11 at home in Mineral Wells, Texas, after a two-year battle with cancer. He was 79. His family provided the following.
Richard was born and raised in Jackson, the son of Leonard and Maude Timmermeyer. Richard graduated from the University of Wyoming and served in the United States Army for 24 years as a Ranger and helicopter pilot. He was a highly decorated Vietnam veteran, receiving such honors as the Silver Star, Bronze Star, Distinguished Flying Cross and two Purple Hearts.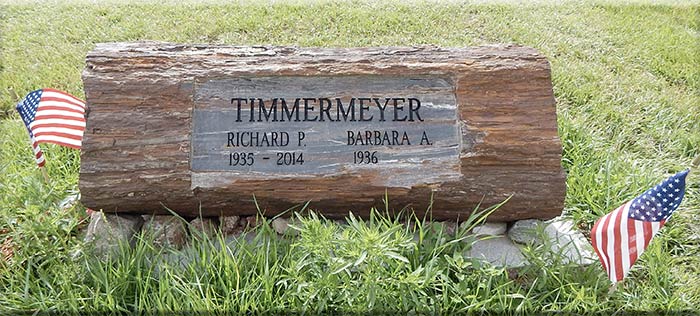 Richard was a true hero who lived and died with grace and dignity.
The family wishes to extend its gratitude for the love and support given to Richard and asks that people honor his memory by being kind to one another and laughing often. His legacy lives on in the memories created by his love, compassion and generosity.
Richard was preceded in death by his parents.
He is survived by his wife, Barbara, of Mineral Wells; his four children, Michael, Mark, Susan and Stefanie; 10 grandchildren; two great-grandchildren; his two sisters, Carol Mantey and Linda Johnson; four nieces and nephews; and six great-nieces and nephews.
From Dale Dow: Timmermeyer was Centaur 30 (Aerorifle Platoon Leader) for a short period of time (Jan to early Feb). He was 30 when I took the infantry on/about 31 Jan. When John Whitehead came in, Timmermeyer was moved to Flight Operations and John to the Aerorifles. Timmermeyer was in operations Feb 68 – Aug 68. Whitehead moved to operations in August or September. Not sure where Timmermeyer went after operations.
Awarded Silver Star in September 1968 http://www.25thida.com/TLN/tln3-38.htm
Timmermeyer, Richard http:/25thaviation.org/HHC/id331.htm
MAJ
26 April 68
23 Jan 69
ASST ADAO HHC 25th Avn Bn