Obituary - John G. "Jack" Rospert
Died 25 September 2023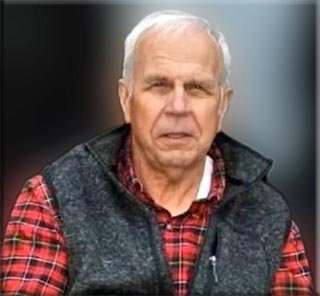 John G. "Jack" Rospert, SP4 Aircraft Mechanic in the Service Platoon 1966-67 of Norwalk, OH, passed away peacefully Monday, Sept. 25, 2023, at home surrounded by his loving family. He was 78.
He was born Dec. 30, 1944, in Norwalk, to Myron and Pauline (Hosang) Rospert and was a 1963 graduate of Norwalk St. Paul Catholic High School.
Jack was proud of his faith and his family. He was involved with "Right to Life" and several mission trips. A longtime member of Norwalk St. Paul, Jack also served his country as part of U.S. Army in Vietnam, where he was a mechanic. He also worked for Tenneco Inc. and was a farmer.
Jack is survived by his loving wife of 54 years, Jeanne (Bohls) Rospert; children, Stephanie Coe (Thom Bogan), Melissa (Steven) Houser, Michael (Kristen) Rospert, Andrew (Kate) Rospert, Mary Louise (Philip) Weilnau, Phillip (Amy) Rospert, and Dawn (Cameron) Hill; siblings, Sister Janice Rospert O.S.F., Larry Rospert, Dan (Kathy) Rospert, and Mary Ann (Larry) Stoll; sister in-law, Mary Ann Rospert; grandchildren, Mikayla (Lance), Jenna, Catherine, Grace, Wyatt, Amelia, Ben, Addy, Eliza, Angelina, Jefferson, Jackson, Bella, Jackelyn, Jillian, Allison, Jake, Kaitlyn, Ryan, Evelyn, Meredith, and Vincent; great-grandchildren, Nadine and Gracelyn; many nieces and nephews; and other family members and friends.
Jack was preceded in death by his parents; son, Joseph Rospert; son-in-law, Kevan Coe; brothers, Ron, Gene, and Denny; and many in-laws.
Visitation for friends and family will be 4-7 p.m. Thursday, Sept. 28, 2023, at Walker-Eastman-Heydinger Funeral Home, 98 W. Main St., Norwalk. Funeral Mass will be 10 a.m. Friday, Sept. 29, 2023, at St. Paul Catholic Church, 91 E. Main St., Norwalk. Burial will follow at St. Paul Catholic Cemetery.
Memorial contributions may be directed to St. Paul Catholic Church, 91 E. Main St., Norwalk, Ohio, 44857, or Bishop Minde, in care of St. Paul Catholic Church, 91 E. Main St., Norwalk, Ohio, 44857.
Online expressions of sympathy may be made by visiting www.walkereastmanheydingerfh.com.
Published by Norwalk Reflector on Sep. 27, 2023.