Info Sheet - John Joseph Petrilla, Jr.
Killed in Action on 2 May 1972 while piloting a UH-1H Slick helicopter, hit by an SA-7 surface to air missile.
All crew members and one passenger were killed.
See stories by Russ Miller & Jerry Shelton, and Comments below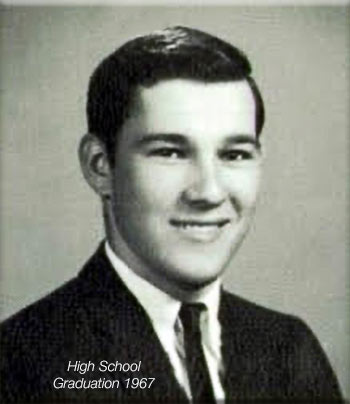 Pettrilla was born in West Philadelphia. His family moved to Allentown, Lehigh County a few months before Pettrilla entered first grade. He graduated from Allentown Central Catholic High School, where he played in the band. Pettrilla was active in the Civil Air Patrol, participating in search and rescue missions around nearby Hawk Mountain. After enlisting in the Army, he trained as a helicopter pilot and forward air observer. He was sent to Vietnam in November 1971, and assigned initally to the 187th Assault Helicopter Company then to F Troop, 4th Cav Regiment of the 11th Combat Aviation Battalion. The 22-year-old warrant officer died near Quang Tri, Quang Tri Province, on May 2, 1972, the day after the provincial capital had fallen to the North Vietnamese, giving them control over South Vietnam's northernmost province. He was survived by his parents, three brothers, and four sisters. Source: Philadelphia Daily News 10/26/1987
US Army Documents:
Status: Killed In Action from an incident on 05/02/1972 while performing the duty of Pilot.
Age at death: 22.5
Date of Birth: 10/25/1949
Home City: Philadelphia, PA
Service: AV branch of the reserve component of the U.S. Army.
Unit: F/4 CAV
Prior Unit: 187 AHC?
Major organization: 1st Aviation Brigade
Flight class: 71-29/71-23
Service: AV branch of the U.S. Army.
The Wall location: 01W-011
Aircraft: UH-1H tail number 70-15863
Call sign: Centaur
Country: South Vietnam
MOS: 100B = Utility/Observation Helicopter Pilot
Primary cause: Remains 7/72
Major attributing cause: aircraft connected not at sea
Compliment cause: small arms fire
Vehicle involved: helicopter
Position in vehicle: pilot
Vehicle ownership: government
Started Tour: 11/02/1971
"Official" listing: helicopter air casualty - pilot
The initial status of this person was: missing in action - interim
Length of service: *
Location: Quang Tri Province I Corps.
Military grid coordinates of event: YD440460
Reason: aircraft lost or crashed
Casualty type: Hostile - died while missing
single male U.S. citizen
Race: Caucasian
Religion: Roman Catholic
The following information secondary, but may help in explaining this incident.
Category of casualty as defined by the Army: battle dead Category of personnel: active duty Army Military class: warrant officer
This record was last updated on 12/06/1998
Johnny Dixon: John was a classmate of mine at Ft Wolters (71-23). We were also at F troop together. I remember at Ft Wolters during mandatory study hall at night, John would come down the hall way sounding like an elephant, with his arm acting like an elephant's trunk and curling it around the door way to our room. Great guy, good memories.
Thomas Zaklukiewicz
zaklu1@yahoo.com
childhood friend
28521 helena run dr Leesburg FL 34748 USA
A friend greatly missed
John as we grew up and played soldiers ,one would never have dreamed it would come to this. I miss you and always think of you. Tommy
Sep 12, 2008