Info Sheet/Obituary on Charles R. Peed
Deceased 6 February 2019 - 77 years old
………………………………………………………………………………………………………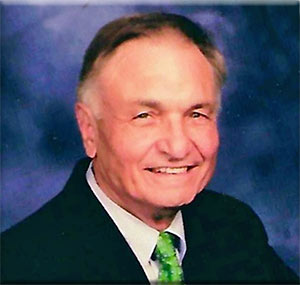 Memorial services for Charles Robert Peed, 77, of Irmo, were held at 2:00 PM, Saturday, February 9th, 2019 at St. Andrews Presbyterian Church, 6952 St. Andrews Rd., Columbia, SC, 29212. Pastor Dale Welden officiated.
Mr. Charles Peed passed away February 6, 2019 at Parkridge Hospital. He was born in Orlando, Florida, a son of the late Jones Robert Peed and Mittie Claire "Tommie" Ellerbee Peed. Charles grew up in Florence, SC and graduated from McClenaghan High School in 1960.
Charles came to know his Lord and Savior, Jesus Christ, as a young teen. After high school, he attended Emmaus Bible College in Chicago, IL. He joined the U.S. Army in November of 1963, and was deployed to Vietnam from October, 1965 to March, 1966, where he earned the Vietnam Campaign Medal, the National Defense Service Medal, and the Vietnam Service Medal.
He married Janice Hall of Belvedere, SC on April 29th 1967. They moved to Columbia in 1975. He retired from Burroughs Corp. as a Field Engineer; he worked several more jobs until finally retiring in 2007. Charles enjoyed being outdoors, and building and fixing things. He also adored his children and his grandchildren, and being involved in his church.
Charles is survived by his loving wife of 51 years, Janice Hall Peed; son, Brian K. Peed (Megan) of Lexington; daughter, Heather P. White (Nathan) of Columbia; grandchildren, Ashton Dilley, Olivia Ridgeway, Gabbie Peed, Anna Grace Peed, Evan White, Carter White, Charlee White; brothers, Sam Peed (Sylvia) of Florence, Bill Peed (Arlene) of Tennessee, Bobbie Claire Fields (Jerry) of Florence; mother-in-law, Louise Hall of Belvedere, SC; sister-in-law, Ava Hall. In addition to his parents, Charles was predeceased by his father-in-law, Earl T. Hall and his brother-in-law, Tom Hall.
In lieu of flowers, memorials may be sent to Bible Broadcasting Network, BBN, PO Box 7300, Charlotte, NC 28241; Gideons International, The Gideons International Processing Center,P.O. Box 97251,
Washington, DC 20090-7251; or Samaritan's Purse, PO Box 3000,Boone, NC 28607.