Info Sheet on Johnny C. Martin
KIA Deceased 11 May 1972
Info by Together We Served - also see Article and Book
………………………………………………………………………………………………………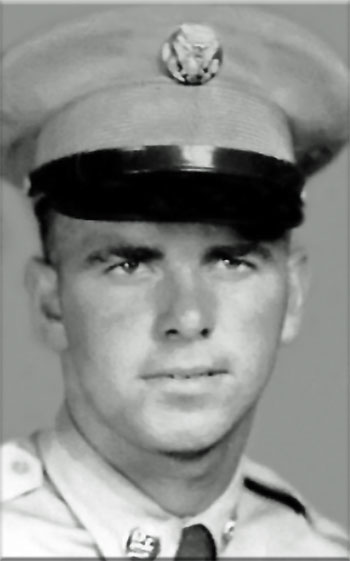 From Linford E. Riniker: 1SG Martin was born in Jefferson, AL on 13 July 1935. At the time of his death he was married to Raquel Martin who resided at 4756 Vermont Ave., Birmingham, Al 35210, with their two children, John and Ann.  He  was posthumously awarded the Bronze Star Medal and his name is engraved on the Vietnam Memorial Wall at Panel 01W, Line 24. December 17, 2004
1SGT Martin had returned to Vietnam on January 8, 1972 at the age of 36.  On the morning of 11 May 1972, 1st SGT. Martin was sleeping in his room in the F Troop, 4th US Cavalry barracks area, Bien Hoa, Long Binh, South Vietnam when an explosive device was intentionally detonated outside his room seriously wounding him. He was transported to the 24th Evacuation Hospital where he was pronounced dead on arrival. Two Centaur Privates of F Troop were charged with his murder and tried by general court martial on 1 Sept. 1972.
From John Spencer, Centaur 6 (F Troop Commander):
Johnny was the 1SG of F Troop Air, 4th US CAV when I commanded. Not only was he the best 1SG I ever knew he was also a good and close friend. I never worried about the Troop when he ws in residence. He is missed and will be remembered forever.
From John R. McWaters:
I served with "Top", in F Troop, 4th Cav, until a few weeks before his death. The last memory I have of him is him trading me a watch for my old refridgerator a few days before I rotated home. I still have the watch to this day. He was a good soldier!
From Ron Pease:
I knew Johnny in 1964-65 at Ft. Carson. He had a real way with his men and he trained this Lt. to be a good officer. He was a very good friend.
From Rick Kline:
It's Memorial day Top! I can't say Happy because I'm writing to you on this. It was my pleasure to have known for the short time we were together. We served together in F Troop 4th Cavalry. I can honestly say you were the best Top I had during my service. I think of you often and will never forget you. I sure that you are helping Saint Michael command on of his legions of angels as that was the kind of man you were. It was truly my Honor. Thanks Top. Remembering always,
The Times (Shreveport, Louisiana) 12 Oct 1972 The Page 17
Board Asks 15 Years for GI-Slayer
SAIGON (AP) - A U.S. Army court-martial board has recommended clemency for a GI convicted in the murder of a first sergeant May 11.
PVT Claude B. Johnson, 20, of Jackson, Tenn., was convicted of pre-meditated murder in the Claymore mine slaying of a 1st Sgt. Johnny C. Martin last May 11 in the Bien Hoa-Long Binh area just northeast of Saigon.
The uniform code of military justice makes a life sentence mandatory upon conviction of premeditated murder, but the jury on Wednesday recommended a sentence of 15 years imprisonment.
The commanding general of Long Ninh Army post will make a decision on the jury's recommendation within a month, Army spokesmen said.
Johnson also was sentenced to a bad conduct discharge, total forfeiture of all pay and allowances and reduction to the lowest pay grade.
Another defendant in the case, Pfc. Marvin Dukes, 20 of Detroit, was acquitted last Saturday of a murder charge but convicted on charges of wrongfully possessing an explosive device. He was sentenced to seven months imprisonment at hard labor and a bad conduct discharge.
First Sergeant Johnny Martin F Troop, 4th Cav murdered by claymore 11 May 1972 was the last American to die by fragging in Vietnam. Pvt Claude Johnson sentenced to life imprisonment. After 5 years incarceration received a new trial, Johnson's buddy who had been convicted of a lesser charge refused to testify and other witnesses were no longer available and the charge was dismissed. Johnson was immediately released from Leavenworth and admitted to VA hospital for Psychiatric treatment. Johnson died in 2005.