Info Sheet/Obituary - Gayle Dean Kimberling
Died 17 September 1996
....................……………………………………………………………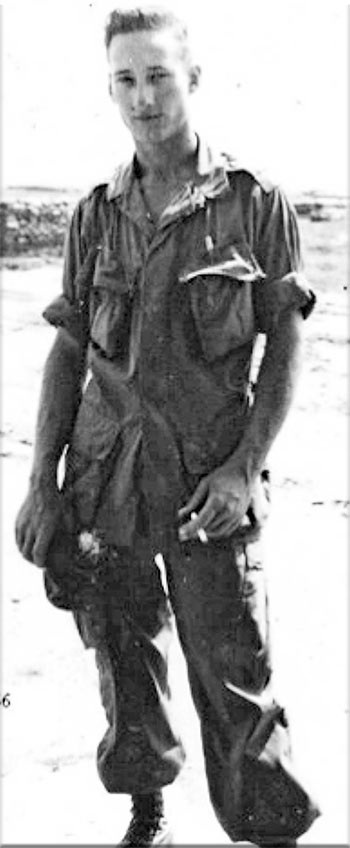 BIRTH 7 Aug 1943
Stilesville, Hendricks County, Indiana, USA
DEATH 17 Sep 1996 (aged 53)
Belen, Valencia County, New Mexico, USA
BURIAL
Sunset Memorial Park
Albuquerque, Bernalillo County, New Mexico, USA
PLOT Sec 17, lot 53
Gayle D Kimberling was known as Gayle by his family, Kim by his military friends, and as Dean by all others. He was born in Stilesville, Indiana on 7-Aug-1943. His family moved to Albuquerque, NM in the latter part of the 1950s. He joined the Navy when he was still a teen and served in the Engineering Division aboard the USS Bayfield (about 1964). After his tour aboard ship, he joined the Army and served in Vietnam as a gunner on board a helicopter, where he was shot down.
When he got out of the Army, Gayle settled near his mother, Stella, and step-father, Charles Oursler and started working for the General Electric plant in nearby Albuquerque, NM.
Gayle married his first wife, Jan Hrenak, sometime in early 1970 and divorced a few years later. He married his second wife, Jean Frazee, 16-May-1981. Their daughter, Deanna, was born Feb 1982. Shortly thereafter, they moved to Rio Rancho, NM. In May 1991 Gayle and Jean divorced. At that time, he moved back near his mother in Los Lunas, NM. He met his third wife while working at General Electric. They married Dec 1996 and moved to Belen, NM. At that time, he was also diagnosed with a brain tumor. He passed away several months later on 17-Sep-1996. He was cremated and his ashes buried in his brother's grave. The headstone was changed to include both brothers.
Gayle was preceded in death by his father, Harrison Kimberling and his older brother, John B Kimberling. He was survived by his daughter, Deanna Kimberling, his mother, Stella Oursler, two sisters, Evelyn Trammell and JoAnn Miller, a brother and sister-n-law, Marvin Ralph and Patti Kimberling, and a nieces and nephews.
Photo by Dwight Byrd