Info Sheet - Allan Roger Kalk
Died 2 March 2010 at the age of 59
Information is being collected at this time to build a better memorial page.
Need Nam photos and your comments.
………………………………………………………………………………………………………
Obituary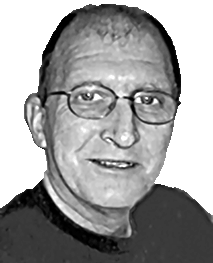 Allan Kalk, age 59, of Fairfax, Minn., died of Cardiac Arrest on Monday evening, Feb. 8, 2010.
Allan Roger Kalk was born on April 6, 1950, at the Sleepy Eye Hospital in Sleepy Eye, Minnesota. He was the son of Marvin and Selma (Black) Kalk. Al was baptized as an infant and was later confirmed in his faith as a youth at Emanuel Lutheran Church, Wellington Township. He attended Emanuel Lutheran Parochial School, grades 1-8 and was a 1968 graduate of Fairfax High School.
Al enlisted in the U.S. Army on May 15, 1969, and served in Vietnam in 1970 and 1971. Al received the National Defense Service Medal, Bronze Star Medal, Vietnam Campaign Medal, Combat Infantry Badge, Vietnam Service Medal with two Bronze Stars and the Army Commendation Medal. He received his Honorable Discharge on May 14, 1971.
After returning from the service, he farmed with his father and did masonry work.
On February 14, 1981, Al was united in marriage to Connie Kruggel at Zion Lutheran Church in Winthrop. They resided on the family farm in Wellington Township, and shared almost 29 years of marriage. Al and Connie were blessed with three children, Heidi, Brady, and Kristi. For 22 years, he was a factory worker at Ohly Americus in Hutchinson, Minnesota, and was currently the production manager.
Al was a member of Emanuel Lutheran Church, Wellington Township, where he served as an Elder/Sexton. He was also a member of the VFW, as well as the past Legion gambling manager.
In the past, Al had been the Hauser men's softball team manager/player, and had been an avid bowler. He enjoyed playing cards, going to Smokey Hollow, decorating the farm site at Christmas, and keeping track of the weather. He loved all sports, and enjoyed being a faithful spectator at his children's games. Al had a great sense of humor.
His little two-year-old grandson, Nathan, was the joy of his life.
He will be sadly missed. Blessed be his memory.
Al is survived by his: Wife: Connie Kalk of Fairfax, MN; Children, Heidi Hagberg and her husband, Neal of Lafayette, MN,Brady Kalk of Fairfax, MN, and Kristi Kalk of Fairfax, MN; Grandson, Nathan Hagberg; Mother, Selma (Kalk) Maxwell and her husband, James of Fairfax, MN; Sisters, Joan Forst and her husband, Rich of Fairfax, MN, and Carolyn Fahey and her husband, Mike of Fairfax, MN; Mother-In-Law, Delores Kruggel of Winthrop, MN; Brothers-In-Law and Sisters-In-Law, Ron Kruggel and his wife Sue of Winthrop, MN, Jan Kruggel of Winthrop, MN, Donna Matti and her husband, Sherwood of Eastman, WI, Gary Kruggel and his wife, Lori of Winthrop, MN, Chuck Kruggel and his fianc, Lynn Siegle of Stewart; and Nieces, Nephews, Aunts, Uncle, Cousins, and friends.