Info Sheet Bio - W. Hayden "Pappy" Jones
Deceased 12 September 2006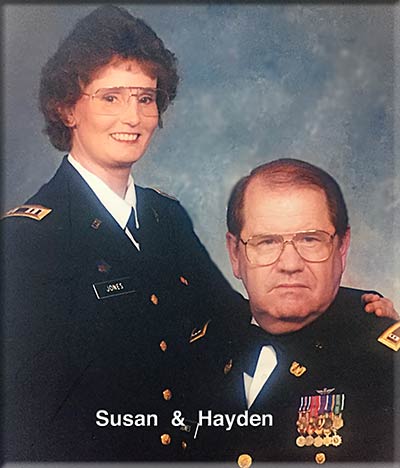 William Hayden Jones, 68, of Midland, Texas, passed away on Tuesday, September 12, 2006 at the Hospice Inpatient Unit at Midland Memorial Hospital.

William Hayden (Pappy) Jones, born Jan 29, 1938, Russellville. He went to high school in Dardanelle, but quit in the 12th yr to join the USAF in 1956. He enlisted in the U.S. Army in 1960. Hayden flew helicopters for the Army and did three tours in Vietnam, three tours in Germany and many stateside assignments and retired in 1977. He received the Distinguished Flying Cross with OLC, Bronze Star, Air medal with 2 V Devices and Numeral 21, Purple Heart with OLC, Army Commendation Medal with OLC, Good Conduct Medal with 3 knots and the Army Aviation Broken Wing Award. He was nominated for the Congressional Medal of Honor. After retiring from the Army, Hayden did several safety jobs, owned a trucking company, and worked numerous jobs while following his wife Susan on her Army career. After settling in Midland, Texas, Hayden taught truck driving for Midland College and worked with the Permian Basin Vietnam Memorial Committee.

He is survived by his wife Susan; two sisters, Linda Floyd and Judy Milholland; children, Hayden Jones Jr., Kathi Hubbard, Patti Hollis, Teri Sisk, and David Jones; nine grandchildren, three great-grandchildren, numerous nieces and nephews. Hayden is preceded in death by his brother, David Jones.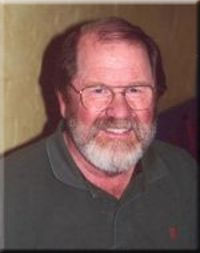 A Memorial Service was held 10 AM Wednesday, September 20, 2006, at Humphrey Chapel with Reverend Don Erwin officiating. He is interned at Bowden Cemetery (Humphrey Funeral Service).
The family requests gifts to the Hayden Jones Memorial Scholarship for Transportation Training at Midland College, Attn: Dr. Eileen Piwetz, 3600 N. Garfield, Midland, TX 79705.