Info Sheet on William D. "Bill" Brantley
Deceased 27 January 2015
February 13, 1946 - January 27, 2015
………………………………………………………………………………………………………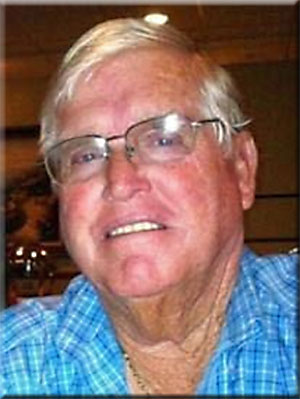 William David Brantley, age 68, passed away from cancer in his home under hospice care on the morning of Jan. 27, 2015. Bill's death comes on the heels of his older brother John Phillip Brantley dying from Leukemia on Dec. 31, 2014.
Bill was born on Feb. 13, 1946 in Ocala, FL and grew up in Coleman, FL, a little town in Central Florida just outside of Wildwood. He graduated from Wildwood High School in 1964. While in high school he played football with the Wildwood Wildcats. Bill was 185 pounds and played nose tackle on defense and end on offense. He was voted Most School Spirited by his senior classmates. Upon graduation, in 1964, he enlisted in the United States Army, serving state side, in Alaska, Hawaii, and in South Vietnam.
Bill 'met' his wife of 45 years, Aurora (Kika) Perales Brantley, as pen pals, through mutual friends, while serving in Vietnam as a Ranger with the first Long Range Reconnaissance Patrol Company (LRRP), 25th Infantry Division, stationed in South Vietnam between August 1966 and June 1967. Sergeant Brantley completed his service in August 1967, after earning a Bronze Star and a Purple Heart, among other medals.

Meanwhile, Aurora graduated from Miami Coral Park High School in June 1967 and began her career with Southern Bell/AT&T in 1967. Bill came home from the service and he and Aurora met and fell in love immediately.
After dating for two years, Aurora and Bill were marriedn August 1969. The Brantley's moved to the Redlands
in 1973 and Bill operated a successful nursery & plant broker business (Cuda Enterprises) for many years.
Bill had many business and personal friends and enjoyed hours of conversation with them while sipping on a cup
of coffee or Café con Leche. He was generous and friendly with everyone he met and will be greatly missed.
In addition to his loving wife Aurora, Bill is survived by his sister, Carolyn Kaye Brantley; his nephew, John Philip Brantley Jr.; niece, Cindy Brantley Saunders; and sister-in-law, Mary Brantley. Additionally, he is survived by the children of his niece and nephew and his loving Perales family brothers and sisters-in-law as well as their children and grand children.
Funeral service were held on Saturday, Jan. 31, 2015 at the Caballero Rivero Palms Woodlawn Funeral Home.
Bill, is interned approximately 30 miles away from his hometown at the VA Florida National Cemetery in Bushnell, FL. The Bushnell service was held on Monday, Feb. 2, 2015, attended by family, friends, and some members of his LRRP unit.