Info Sheet - Obituary - James Anderson "Andy" Birdsong
Died 19 Nov 2011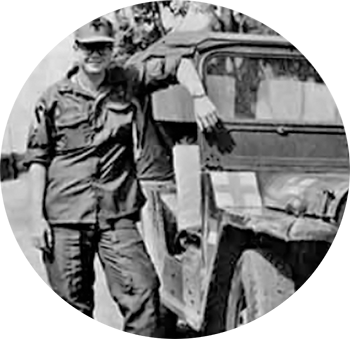 James Birdsong passed away Saturday, Nov. 19, 2011. Age 62
Mr. Birdsong was accompanied by fellow veterans of the United States military. Servic was 10:30 a.m. Wednesday in Skyvue Victoria Chapel. Burial: D/FW National Cemetery. Visitation: 6 to 8 p.m. Tuesday at Skyvue Funeral Home.
Survivors: Wife, Patty Lee Birdsong; sons, Billy, Bobby, Chris, James, David, Tommy and Malven; daughters, Sandie and Cathy; mother, Ava Lee Birdsong; numerous grandchildren.
Published in Star-Telegram on November 22, 2011
From Randy Love: Andy was a counselor in the VA in Arlington Texas before he passed and they had a write up on him in the paper . Andy was with the 1st Cav in Tay Ninh before he came to the 4th.