USS New Jersey 16" Guns - 1969
.....................................................................................................................................................................................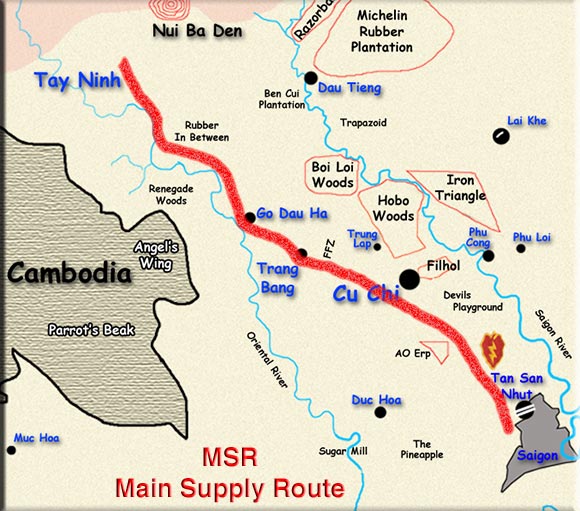 I believe that it was in the fall of 1969 that I was assigned by the Tay Ninh TOC to run a scout team just north of the Boi Loi Woods. Some LRRPs in the area indicated that there was a large force of NVA moving through and there were also reports that there was an NVA/VC hospital in bunkers in the area. The scout (can't remember who it was) reported a lot of activity and numerous bunkers that had been exposed by 105 artillery from the day before.
I received permission to shoot in the area and pretty much expended all of my rockets. The area was double and triple canopy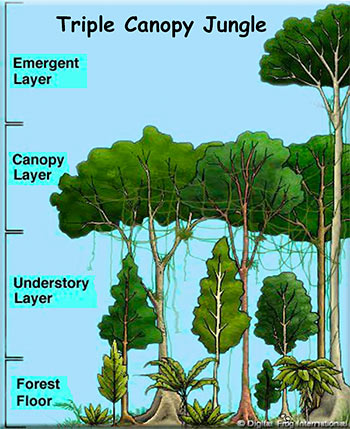 , so even though I was shooting 17 lb rockets, they were just blowing holes in the jungle canopy.
I called back to the TOC to see if we could get either 8 inch or 175mm artillery support to do some damage. The TOC turned me over to their artillery guy who said he could do better than 8" howitzers – how about some 16" navel guns. Keep in mind that I am by the Saigon River quite a way from the ocean.
I said what the heck, let's give her a try.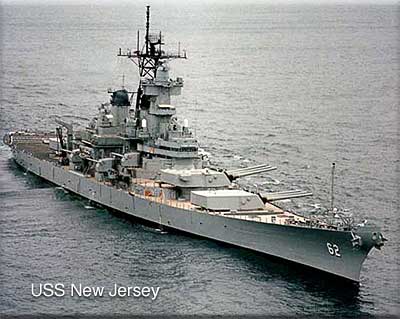 He got me the USS New Jersey fire control guys on the radio and they said they had some time and 16" shells they could support with. I gave them the grid coordinates and they provided me with the gun-target line (hinting that I might want to stay away from that area).
They fired their first round announcing "shot" and time of flight (I don't remember exactly, but I think they said time of flight was 1-2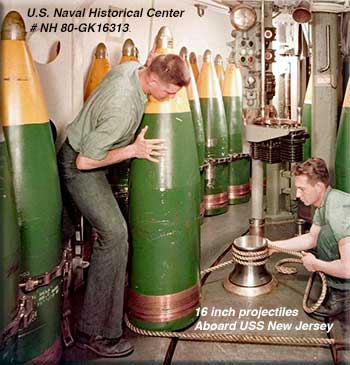 minutes). I was watching the target grid (keeping well north of the gun-target line) and I actually saw the shell traverse the last hundred meters or so before it hit pretty much exactly where I wanted it (made a very satisfying explosion). I said perfect and asked if they could run a line of shells spaced 50 meters apart from their initial shell going south. They said they could provide 5 more rounds and would ask for adjustments between rounds. Sixteen inch gun training video. So, I hung around for the next five rounds – and since I had a pretty good idea of their inbound trajectory, I was able to actually see them through their last few hundred meters of flight. The precision with which they could lob a 2,000 lb shell about 20 miles was amazing – and this was well before GPS and computers!!!
We sent some troops into that area the next day and found that the shells had destroyed a number of bunkers. The troops also found the hospital bunkers – they had been hastily abandoned.
I'm pretty sure that I was the only D Trooper that got to adjust 16" navel guns. They made very big holes in the ground – the shells weighed about 2,000 lbs.