CIVO Website Newsletter
1 November 2019
remember to click on the blue underlined text for more information and photos
The Centaur Veteran's Day Reunion in Bowling Green, KY begins in a few days! Hope to see you there! We all want to thank Harry Rogers and his friends for setting this up and Hosting the event.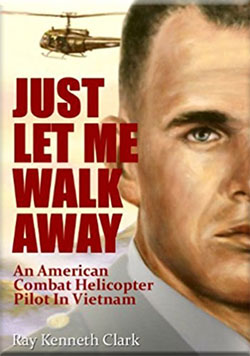 Ray Clark CPT D Troop Commander 1969, will be attending the Reunion. He will bring some copies of his great book "Just Let Me Walk Away". (Signed copies are $26).
Ray has agreed to be our Video Director, as needed, at the Video Shoots on Sunday and Monday. The job of the Director, if the person speaking requests it, is to monitor the video as it is being taken and stop it at anytime there might be glitches, mistakes, so on. That way the issue can be discussed and the speaker can start again at that point, with any corrections that he wants to make. This makes the video story more clear and also saves me from extensive editing at a later date.
You can use a friend, your wife or nobody to be your Director, as you choose.
If you haven't scheduled your reunion video, PLEASE, email me.
Frank Dillon now has the Centaur Sharks Teeth hats and will be selling them at the Bowling Green Reunion 9 - 12 Nov 2019.
...............................................
Larry D. McIntosh LRRP 1966-67 has been located in Georgetown, TN. His MyPage is updated with that and his Centaur tour dates. His email is added to the Monthly Newsletter distribution.
William L. "Bill" Gausman LOH Crewmember 1971-72 now has a draft MyPage using his current photo. If you have a Nam photo of Bill, please send it to me.
"Flashlight Mission" a TLN news article (9 Jun 1969) was located by David Olsen and is now posted in the War Stories Essay section. The Glossary has been upgraded to include "Flashlight" as a type of NightHawk mission.
Talley, Izzy and the Tree" - War Story by Jim Walt has been added to the War Stories Essay section and linked to from Jim's MyPage, also to Terry Talley and Larry "Izzy" Kellum's MyPages.
Farrell Duane Swindell CW2 Cobra Pilot 1972 now has a Deceased MyPage and three MyPagePhotos using photos provided by Ken Mick. Take a look at MP1 & see if you can identify the Captain on the far right of the photo with the 101st right shoulder patch. The photo of Ken and Farrell was added to Ken's MyPage as his MP2.
Lonnie E. Weck 1LT Pilot 1972 now has a draft MyPage made from his yearbook photo. Ken Mick provided a photo of Lonnie in a group with Mike Woods, Dan Tyner, Ferrill Swindell and an unknown CPT. That was added as his MP1. Lonnie was incorrectly listed on our roster as "Veck" not Weck". That has been corrected. That group pic has been added to Tyner's Deceased MyPage as his MP1.
Cecil Gage SP4 Aerorifle Platoon RTO 1968-69 has an upgraded MyPage with a Nam photo from Pat Carrigan's Album.
Barney "Mike" Wood SGT AeroRifle Squad Leader Mar 1967 to Dec 1968 has an updated MyPage. He was listed as Barney on all our stuff, but he goes by "Mike".
Kenneth A. Breedlove SP4 Aerorifle Platoon Medic 1968 has a draft MyPage and MP1 from a Pat Carrigan photo.
Donald "Don" Borey CPT Cobra Pilot Mar 71 - Jan 72 tells what he remembers about the action where CW2 Ed Mortimer was KIA. His comments are added to the War Story "Another Scout Killed in the Mushroom" by Steve Borden.
Randy Baisden Light Scout Platoon SGT Dec 71 - Dec 72: a photo of Randy holding his F Troop Yearbook showing signatures of his fellow troopers, has been added to his MyPage as an MP. (Signatures: Gausman, LaBore, Anderson, Rogers, Beck, Villarante)
James "Mike" Richey 1LT 1972: His MyPage and the Roster was changed to show that he goes by his middle name "Mike".
John R. McWaters 1970 - 72 thought to be in the Service and Weapons Platoon. He wrote a comment in 1SG Johnny Martin's obit. Can't find any photos of him. Last known to be from Copperas Cove, TX. If you find him please request that he contact me so we can do a Mypage for him.
...............................................
New 8mm Films posted!
FILM - Gordon Eatley CW2 Cobra Pilot 1971 sends in an early 1971 8mm film taken during his tour at Lai Khe. It is posted to the "Flim" section of the "PhotoAudioFilm" section of our website. It is linked to from Gordon's MyPage and listed on the Film page of the PhotoAudioFilm section.
FILM - Bruce Powell CPT Cobra Pilot 1967-68 - 8mm film going out on air assault with Dale Dow and the Aerorifles. Early 1968. Linked to from Dale's MyPage (Deceased) and listed on the Film page of the PhotoAudioFilm section.
FILM - Ed Wolfe CW2 LOH Pilot 1970-71- 8mm film of Ed flying LOH "Proud Mary" with Crew Chief Fred Vigil, formation flying wing on their AH-1G Cobra Hunter Killer Team member. Next day was crash of "Proud Mary". see also Hunter Crew and Rescue Crew KIA. It is listed on the Film page of the PhotoAudioFilm section.
...............................................
Memory Jogger: Have you looked at our Memory Jogger lately? Haven't been getting enough responses to continue maintaining it. It will be removed from the main page of the website and placed back under "Wanted" in the "Centaur Society" section. Here was the Jogger last entry:
MJ062 - (19 Oct 2019) From Bill Witt: In early to mid 1968, we had a Duce or Five Ton Truck that broke down with JP-4 on it at Go Dau Ha ARVN/Fire Support Base; I volunteered along with a Mechanic from HQ Motor Pool to go get it. We flew in an OH-23 to Go Dau Ha, THREE of us in a 23, The Pilot, The Vehicle Mechanic, and I the Rifleman. We spent that day and the next two at the compound, after three days we were ready to drive the truck and much needed JP-4 back to Cu Chi. As we waited at the main gate to join the convoy to Cu Chi the MP at the gate said the Convoy to Cu Chi is Cancelled. However, the Mechanic and I Decided to go anyway, didn't want to spend another night receiving sniper fire, dodging rockets and those Big Guns Blasting. We made it back without incident on the road that is, until we got back to the Troop area. We were proud of our accomplishments however, the command wasn't pleased with our decision to drive back without a Convoy and Air Cover. Question is does anyone remember this incident Pilot, Mechanic, or Command?
...............................................
Bruce Karn WO1 LOH Scout Jun 68 - Jun 69 has taken on the project of producing some patches for D and F Troop that identify you as a Centaur, without being specific of your job. Here are the current drafts. He expects to see some samples in mid November. If you have input please contact him "Karn, Bruce" <br.karn@gmail.com>. Also let him know if you might want to purchase any.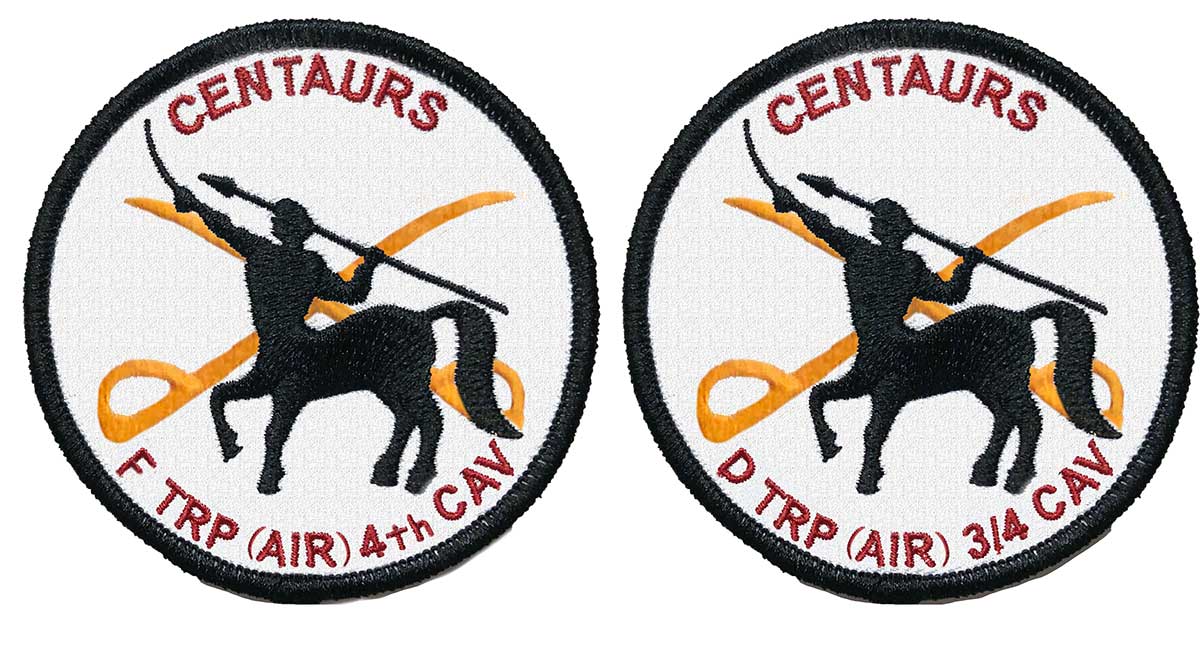 How to order Centaur Hats and Shirts, in case you missed it. However, all the remaining Sharks Teeth Hats are in Frank Dillon's possession. He will be selling them at the Bowling Green Reunion.
3/4 Cav Reunion 2020 in Washington, DC - John Moore has posted the Proposed Attendance Roster for the Sep 23 to Sep 27, 2020 Reunion in Northern Virginia/Wash. D. C. Send an email to John if you are currently planning to attend.
Rex Gooch 1LT Huey Pilot 1971-72, Centaur Friend and author of the "Rescue of Lady Ace" War Story, has written a new book called The Aviator. Stories of U.S. Army Helicopter Combat in the Vietnam War, 1971-72.
This book tells the stories of pilots and crew members flying combat missions in the latter years of the Vietnam War. What makes this book unique is the after telling the story of combat action highlighting a particular person, the book tells what happened to the pilot or crew member after Vietnam—all were successful in their careers and family life.
The Aviators book is available at the following:
1. On Amazon in paperback or eBook at this link: The Aviators Book (Note: The Kindle eBook looks great with color photos)
2. Author-signed copies at the book's website: www.aviatorsbook.com Use coupon code AV20 for a 20% discount.
3. If you need multiple copies, send me an email. He can provide the books at a discount.
For the CIVO Board of Directors,
Bruce
Bruce Powell, Moderator of the Centaur Society and Webmaster of centaursinvietnam.org
cell 619-823-0992
email: powellcentaur@gmail.com
1601 Rhododendron Dr, Spc 571, Florence, OR 97439 (Summer)
11875 S Ironwood Drive, Yuma, AZ 85367 (Winter)
CIVO Website Newsletter
1 October 2019
remember to click on the blue underlined text for more information and photos
Bowling Green, Kentucky Reunion (NEXT MONTH!!!)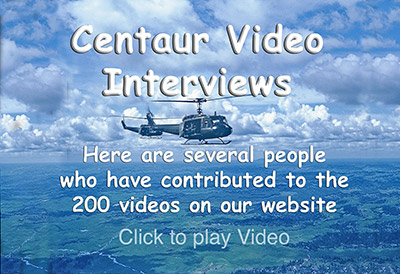 Here are some of the folks who hope to attend the Vet's Day Centaur Reunion (9-12 Nov 2019):
UPDATED 31 OCT 2019
Allen Allcock,
Bruce Anderson,
Randy Baisden,
Tom Boettcher,
Ron Brochu,
Jerry Brownfield,
Ray Clark,
Eddie Coopage,
Frank Dillon,
Cecil Gage,
Bill Gausman,
Lloyd Goldsmith,
Charles Hall,
Pete Holmberg,
David Hopper,
Joe Hoover,
Bob Jones,
Blane Kirby,
Colleen Maddox,
Steve Moss,
David Navarro,
Al Nixon,
Tom Noss,
Bruce Powell,
Buddy Ring,
Harry Rogers,
Richard Schwab,
Ron Smith,
Bob Tegelman,
Mike Vaughn,
Pete Villarante,
Frank Walker,
Bill Witt,
Barney "Mike" Wood,
Randy Woodley.
I invite each of you to contact me and commit to doing a Video at the reunion. Sharon and I will be on the top floor of the Hotel, midway (don't know the room number yet), both Sunday the 10th and Monday the 11th to do Video Sessions. Ray Clark will be there as our Director, helping us all to do better videos.
email powellcentaur@gmail.com or phone 619-823-0992. email preferred.
Your video does not have to be a big production. Just introduce yourself to the world and say a few words about your tour. Also would be nice to hear your favorite War Story.
New Video Interviews added to the website:
.....John Alto and Andy Gerrie, 1LT's Aerorifle Platoon Leaders 1966-67, team upin a video to tell us what it was like for them as very young, inexperienced Armor Officers tossed into an Infantry unit of an Air Cavalry Troop. Can't find Nam photo of Gerrie. Send me one if you can.
....."Wounded and Shot Down" - Mike Holder CW2 Scout Pilot, Centaur 18, does a second video interview at the Colorado Springs 2018 Reunion. Mike mentions CPT Richard Simmons (Deceased 13 Jun 1995). We have very little information on him and no photos. Can you help?
Index of Articles for John Alto 1LT Aerorifle Platoon Leader. John has so many videos and articles of information that there is not enough room on his MyPage to display them. So he now has a linked "Index of Articles" page. Eastes, Graham, Fleming and Marcinkowski also have Index of Articles pages.
Andrew R. "Andy" Gerrie 1LT Aerorifle Platoon Leader Feb 67 to Jul 67, now has a draft MyPage. Need Nam pic.
Timeline: The Timeline section has a total revision. We have been messing with it for years. To see it click the Timeline Navigation button on the left side of the website. If you want to read a little background on it then click the Intro button at the top of that page. Many thanks to Carl Betsill and Brian Harrison for their work on this. We have a long way to go. It is still a mess since many full articles are still in there. Each full article needs to be moved to the War Stories section and a summarized version left in the Timeline and linked. We have quite a few left to do.
Items moved from the old Timeline to the War Stories Essay section & linked to from the new Timeline using story summaries:
....."Join LRRP" - Tropic Lightning News article 22 March 1967
....."Countersigns Harass V.C." - Tropic Lightning News article 6 May 1966
....."Rifle Team Destroys V.C. Med Supplies" - Tropic Lightning News article 28 Oct 1966
....."Night Attack on Dau Tieng Airfield" - Army Reporter March or April 1967
....."Teamwork Pays off for Army Air Force" -Tropic Lightning News article 9 Oct 67
....."New Mexico Family Adopts Aerorifles" -Tropic Lightning News article 2 Dec 1966
....."Young Pham's Gift Explodes" - Tropic Lightning News article 9 Dec 1966
....."LRRP Action Ends in 4 VC KIA, One Distinguished Flying Cross" Tropic Lightning News 23 Dec 1966
....."How LRRP Scored Big in Op. 'Gadsden" Tropic Lightning News. This article is now linked to from, CPT Gary L. Hatfield, CPT Joseph Lacy, SSgt. Patrick L. Lacy, CPL Albert G. Pruden Jr., SP4 Larry D. McIntosh and PFC William J. Boyd III MyPages
MyPages
Letter Home 6 July 1967: Bruce Powell's letter home concerning Iron Triangle Battles in May 67 has been posted to the War Stories Essay section and linked to from his page and from the Timeline. In it a LRRP KIA was mentioned. We will try to find out who that was and post it. Any ideas?
Gregory L. Wilson, 1LT Deceased 23 June 2013. We have VHPA confirmation of his death but very litte other info. There is a Gregory L. Wilson Obituary at http://www.montgomerysteward.com/obituary/Gregory-L.-Wilson/Walsenburg-CO/1220058, but we can't confirm that this is him. Can you help?
.....Ron Radcliffe said that it was a "Wilson" who was flying the slick that came in to help LaBore get Martindale's body on the 28 April 1972 battle. That's the day Radcliffe and LaBore did in a tank with a White Phosphorous Grenade.
.....Pete Holmberg knew Greg Wilson well. They both graduated in 1969 from the college of forestry at Colorado State University where they first met. He may have been in Pete's flight school class since they went to RVN on the same plane. He may have went to the 101st like Pete but eventually both ended up in F-4 after 101 went back to Ft Campbell in Feb '72. Greg DROSed in the June timeframe due to some early out opportunity. Lost contact after that.
Peter Holmberg 1LT LOH Pilot 1972, sent in better photos for his MyPage. They have been posted and he has also been linked to the Rescue of Lady Ace story.
Fix Your MyPage: Please take another look at your MyPage and see if you have some better photos you would like used instead of what is there. Just email me the photos and any other changes you would like to see. It is your page and it should look the way you want it to.
Robert B. Long CW2 Pilot 1971-72 has a draft MyPage using his F Troop Yearbook photo. He has been sent a Welcome Letter and we hope to hear from him soon.
Adrian Sipple CW2 Pilot 1965 - 1966 now has a MyPage with two MP's and a draft InfoSheet.
Michael L. Iler CW2 pilot March 1966 to Mar 1967 (Deceased). Nine long lost photos were located and turned into a Photo Album linked to his deceased MyPage, and listed in the Photo/Slides section of PhotoAudioFilm. One of his photos was used to create a rough draft MyPage for William V. Carroll.
William V. Carroll CW2 pilot 1965 to Mar 1967 (is that right?) now has a rough draft MyPage using a photo from the Mike Iler photo album.
James Clyde Spears CW2 Pilot D Troop, 1966 from Riverview, AL died 23 September 2018. In Aug 2018 we mistakenly had him listed on our Deceased roster and the Cav had him in their Fiddlers Cove section. Turned out to be a mistake and had to be corrected. We were never able to get in touch with him. Then recently his Obituary was found and his now listed in our Deceased section with a link to his Obit. An MP3 was added to his page from the Mike Iler Album.
Gary Portas SP4 Aerorifles and Heavy Scouts Door Gunner Mar 67 to Mar 68. Bob Taylor is working on that..
Bob Taylor provided two Heavy Weapons Platoon group photos that were added to his MP's. They were also linked to the MyPages of all the men in the photos. Can you identify the people marked unknown? Also what is Johnson's first name? And Stiles first name? We had an email address forJohn K. Hart <jhbug2@hotmail.com> but it doesn't work. Please get him intouch with me.
John K. Hart, Heavy Scout Crewman 1967-68 has a rough draft MyPage using Bob Tayor's Group Photo.
Richard A. Honyoust SP5 Heavy Weapons Platoon 1968 has a rough draft MyPage using a photo from Bob Taylor
Arived Hardenbrook SP4 Heavy Weapons Platoon 1967 has a rough draft MyPage using a photo from Bob Taylor.
Richard A. Bell CPT(Promotable) F Troop Commander Jun to Jul 1971. No photo available but his name is now linked to his Info Sheet. Randy Jones remembers him and makes comments. Do you remember him or the incident at the Iron Triangle where CW2 Mortimer was killed? Says Joel Andres (Flt Surgeon involved) may give us more details (copied Andres)
Farrell "Funnell" D. Swindell CW2 Cobra Pilot 1972 Centaur 55 (deceased 25 Aug 2014). We cannot find any photos of him. Look thru the 1972 Yearbook and see if you can spot a photo of him. We have an InfoSheet in place of a MyPage until we get a photo.
John D. Dismer CW2 Heavy Scout Gun Pilot Mar 1966 to March 1967 - John Moore sends photo (purple heart society) and bio. A MyPage has been created for him with an InfoSheet. A Welcome email was sent to him. Hope to hear from him soon.
Richard Kline SP4 1972 - Found a note from Rick in 1SG Martin's obit. Sent him a Centaur Welcome email and hope to hear more from him. A draft MyPage has been made using his Yearbook photo.
Stephen C. Moss CPT Cobra Pilot 1972 to Mar 1973 now has a draft MyPage using a photo from the Yearbook. He has a link to the Rescue of Lady Ace Story. Steve may attend the Centaur Vet's Reunion this year.
Donald L. Jameson 1LT Aerorifles 1970-71 recently retired and his company requested to be unsubscribed from our newsletter. I ask them to contact him for us. They did and he contacted me!! and we sent him a Ce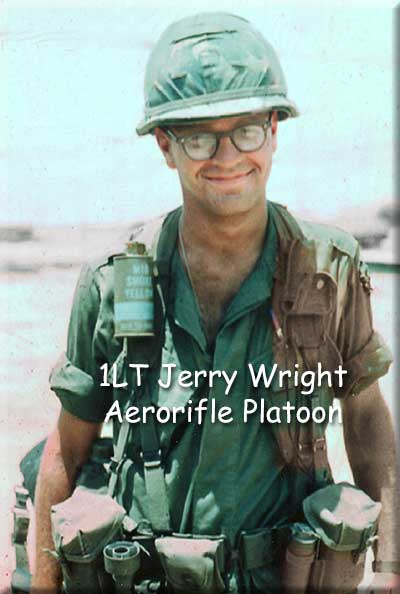 ntaur Welcome email. No word back yet.
Jerry Wright 1LT Aerorifles, not on our Roster. He was listed in our old files as the Aerorifle Platoon Leader 1965, therefore not considered a Centaur unless he went to Vietnam in some other capacity. Dwain Adkins remembers him. We know that John Alto was the Aerorifle Platoon leader that took the unit to Nam. So what happened to Jerry Wright?
We do have a 1LT Gerald L. Wright, pilot 1967, listed, but our email address for him is not valid. Shows him from Mesa, AZ. Get his email for us if you can.
Randy Meade's photo album was not linked to from the Photo/Slides page. Now fixed.
Troop Commanders list from War Stories Discussion has been updated with information found on 25th Inf Div website (that info is noted at the bottom of the Discussion Page).
Centaur History of the M60 Machine Gun - You remember the great research article Michael Peake did on the 40mm Grenade Launchers in our History section. Well Mike has begun gathering detailed info and experiences with the M60 Machine Gun to do a similar article on it. How did you use/modify it? Successes and failures?
......He has the data from the War Story Discussion "Door Gunners and Their Weapons".
......Please send your stories, comments, ideas to Mike and copy me. "Peake, Michael" <thegermansons@yahoo.com> Thanks
Centaur Shirts and Hats are available for order from Christine Dow Smith. Item #59 in the Help/Answers section of the website has the details.
Articles
Marshall Huckaby's article "ICE" presents some serious information for all us old veterans.
You need to have an In Case of Emergency (ICE) Folder to asset your survivors for when you answer the final roll call.
At a recent Ranger Rendezvous I was enjoying the company of my LRRP Commander from Vietnam, 1966 (Mark Ponzillo). At the Friday Night Banquet we laughed and talked of old times and about things we still wanted to do. Little did I know that two days later I'd be helping his family find his records, forms, and information necessary to arrange for his service and for the financial well-being of his wife.
I found his DD-214, VA File number, and DFAS (Defense Financing and Accounting Services) information, so we had enough information to arrange his service. The task now was how to notify the appropriate agencies for his SBP (Survivor Benefit Plan), her VA DIC (Dependency and Indemnity Compensation), and his Social Security.
Some things the funeral home can and does asset with, but some things are no so easy! For instance…how do I contact the VA for her DIC? I can find the forms, but how do I report his passing? DFAS DFAs has an on-line process, just Goggle.."How to report a Veteran's Death"! I finally found a number to call and luckily I found a VA person who was understanding and willing to assist. After a few minutes, he had enough data to get her a packet in the mail. The same for DFAS.
There are a number of things I've learned in the past couple of years dealing with the passing of family members and this recent experience. For one thing, I learned that in Georgia that your joint bank account just may not be! There is (in the cases I was working with) a place on one of the bank forms for "Right of Survivorship". Again, this was my experience, but the bank account could be locked if there is no right of survivorship which allows the surviving party to have full access to the account. I got with my banks and convinced them to "please check" as they were arguing that it was automatic. They came back, apologized and explain that in Georgia, the form must be checked for "Right of Survivorship". Now I am not giving legal advice, only telling you of my experience.
So what should in your ICE folder?"
(1) You need a copy of your DD-214;
(2) A copy of your DFAS pay information;
(3) Social Security information;
(4) A document with your VA File Number if you are drawing disability;
(5) What you want your service to be...cremated, in-ground burial, etc…you can even indicate you want on your headstone;
(6) Have a listing of people you want to be notified;
(7) Bank and Credit Union information;
(8) Security and Gun safe combinations, and,
(9) An updated will.
Maybe even a picture you would want publicized. I've even know of guys who wrote their own obituaries.
I realize you may have told your wife all this stuff, but what if someone other than your wife is handling your affairs. In some States if you do not have a "good" will, the State can and might attach your assets!
So the next time you are thinking of showing your neighbor how to do a PLF (Parachute Landing Fall) off your garage…or before you say…"here hold my beer and watch this!"…get your ICE Chest properly stocked ( no…not the one with your beer in it"…the other one).
Be prepared!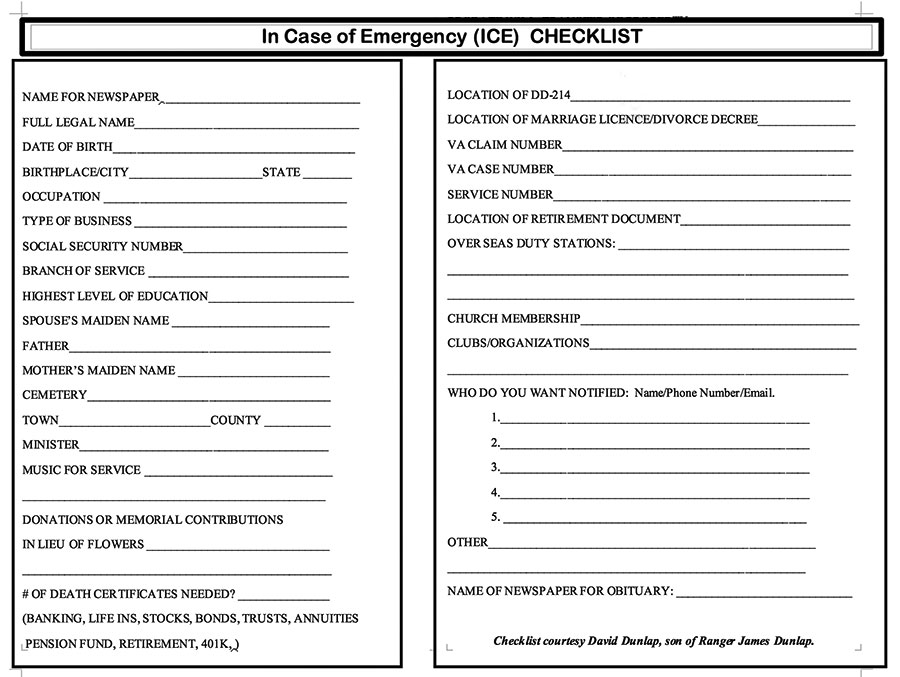 If you want a copy of the checklist, do a "Screen Capture" with your keyboard and then Print. All computers can do this. If you have problems, search for "Screen Capture" in Google.
Techno Babble (AutoPlay Videos): When you go to any of our Centaur videos, they should automatically begin playing. If it doesn't automatically play with your browser (i.e. you have to click the play button to make it work), you can change that. For example, the Firefox browser has a default that does not allow movies and audio to play automatically, even if programmed to do so. It can be changed by going into the Preferences of Firefox (upper right corner), clicking on "Privacy and Security", finding the word "AutoPlay" and clicking the "Settings" button to the right of it; then click "Allow Audio and Video". Email me if you have problems.
Techno Babble (Play Videos Full Screen): The Centaur videos are coded to play Full Screen on your computer (HTML5 Video), but you have to request it by clicking a full screen button somewhere on the video screen within your Browser. It is much better to watch our videos in full screen. We have added more details on how to do this at item 58 in the Help/Answers section of the website. Email me if you have problems.
CIVO Website Newsletter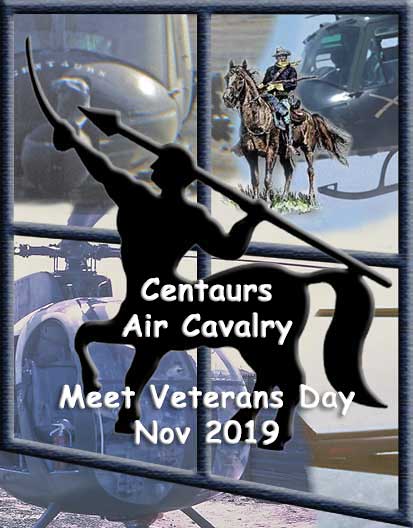 4 September 2019
remember to click on the blue underlined text for more information and photos
"The more we learn about our Centaur Brothers, the prouder we get"
Centaur Veteran's Day Reunion 2019: Time to start getting excited about going to the reunion in Bowling Green, Kentucky on Vet's day 9 to 12 November 2019. It is only 2 months away. Need to get planning. At our ages just how many more opportunities will we have to meet, shake hands, and tell war stories with our amazing Centaur Brothers. Send Harry Rogers an email (amosuh60a@nctc.com) and click here to register for your room at the preferred rate that Harry has set up for us. Need to do it now!
When emailing Harry Rogers about the Centaur Vets Reunion, please copy Frank Dillon (dillon@casstel.net), who is assisting him.
Video Interviews:The Centaur Videographer (me) plans to be there to video record a short session with each of you who might agree to do one. They are simple, short, with no cost or obligation to you. Your video is edited and presented to you for your approval before being published on our Centaur Legacy website. Your face, your voice, your stories will become part of the living legacy of our unique combat unit. It will be archived for future generations to see. Please don't miss out this great opportunity.
(take a look at some of the 200 videos we already have on the website)
Will you do a video? For the Video Interviews to work I need to hear from you in advance of the reunion. Depending on the response that you provide me, a schedule will be prepared that will have the day and time that you agree to be there for the shoot. Location of the Video room in the hotel will be announced later. The schedule will be designed to not interfer with the other reunion activities. Please email me soon! powellcentaur@gmail.com
Volunteer helpers? Let me know if you would like to help out in some way with this project.
Here is a list of people who have either committed or are at least planning to attend the reunion: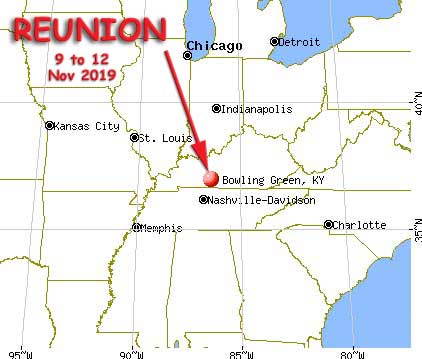 Allen Allcock
Bruce Anderson
Randy Baisden
Tom Boettcher
Ron Brochu
Jerry Brownfield
Frank Dillon
Bill Gausman
David Hopper
Joe Hoover
Bob Jones
Blane Kirby
Colleen Maddox
Steve Moss
David Navarro
Al Nixon
Bruce Powell
Buddy Ring
Harry Rogers
Rick Roll
Ron Smith
Bill Steinbeck
Bob Tegelman
Mike Vaughn
Pete Villarante
Frank Walker
Randy Woodley
Possible Centaur Website confusion: The Newsletter, with its hyperlinks directly into the pages of the website (blue underlined text), has made it so easy to find things that some folks don't know how to get into the website on their own. Here is how:
.....1. Open your browser on your phone, iPad or computer.
.....2. Type in centaursinvietnam.org and click
.....3. Add this site to your bookmarks.
.....4. If you wish to help us grow the influence of our site on the web, please log in frequently and view a few things. Websites with a lot of activity get more attention from search bots (like Google) and therefore are more likely to show more Centaur website pages in their search results. This increases the chances, of someone searching for Vietnam information (like a lost Centaur), to discover our site.
Website Updates and Corrections
Roy T. Walker MSG, Troop 1SG 1972, died 28 September 2013. He now has a Deceased MyPage and updated InfoSheet with Obituary.
Don Hamuel Ware SP4 LOH Crewchief 1971-72, (KIA 20 Feb 1972) has an MP2 provided by Richard Schwab
Marshall Huckaby SSG, Centaur LRRP now lives in Perry, GA. Please read more about your fellow Centaur and be grateful that we have such a great man as our brother. He works tirelessly to find and bring in our lost LRRP Centaurs; he helps with the 3/4 Cav Reunions and the Centaur Website. He has a vey distinguished military career with three tours in Nam; Valor awards and Four Purple hearts (was bayoneted in hand to hand combat); Marshall, a retired 1SG, was inducted into the Georgia Military Veterans Hall of Fame in November 2018. Photo added to his InfoSheet.
James M. "Jim" Richey, 1LT Slick pilot 1972 has checked in. We hope to get more info from him soon.
Aubrey D. Dismukes, CPT Maintenance and LOH Scout Pilot has checked in and now has a draft MyPage. Aubrey flew with Blue Max his first tour then went to Maintenance school and on to F Troop. He was the Maintenance Officer a few months. Did OH-6A qualification at net team in Vung Tau, then was a Scout Pilot (LOH) in the Scout Platoon (call sign Centaur 10). More info on him at the Purple Heart website. We will continue to build his MyPage as he sends us more photos and information.
Oscar Thoreson, MAJ Troop Commander 1967, died 31 August 1996 (age 63), now has a draft MyPage based on a photo from Frank Delvy. Also has an InfoSheet based on info from VHPA.
Charles F. O'Connell III, CPT Cobra Pilot 1971-72 has an upgraded MyPage with current photo and InfoSheet with photo of he and his wife. Chuck is now linked to the Rescue of Lady Ace story. Hope to hear more from him.
Fred "Andy" Anderson (Fritz?) Check out this obituary and let us know if you think this is our Fred Anderson: CLICK HERE. (or http://www.chronline.com/obituaries/fred-l-anderson/article_ef70a316-05de-11e7-b346-07deafc263ec.html)
Paul Fegal Service Platoon has a rough draft MyPage from an Allen Allcock photo. Can you tell us anything about him? Is Fegal correct, or might it be Fegel?
John E. Dobash SP5 LOH Scout Observer Gunner, KIA 25 April 1969, now has a group photo with him & Jim Walt added to his MP's. Photo also added to Jim Walt's MP's. John's InfoSheet has been cleaned up and a photo added.
Bill Steinbeck SP5 Motor Pool 1971-72 has an upgraded MyPage with current photo. Bill and his wife Jaunita have their photo on his draft MyPage.
Peter "Pete" Holmberg 1LT LOH Scout Pilot 1972 checked in and provided a current photo for his MyPage. Pete had a great military career ending with him retiring as a full Colonel and starting (and still running) a Dive shop in South Puget Sound, WA (South Puget Sound Scuba). See a photo of he and his wife Mary, and more information on his new InfoSheet
James E. Tatko 1LT Pilot 1966-67 now has a draft MyPage using a High School Graduation photo provided by John Moore. Do any of you 1966 guys remember him? Have a photo? Check out more information at his new InfoSheet.
Randolph W. "Randy" Jones CW2 Cobra Pilot 1970-71, has provided a current photo for his new MyPage. Randy stayed in the Army and retired from his great military career as a CW5. You may remember, from his InfoSheet, his Silver Star citation for courageous actions in 1993 at Mogadishu, Somalia.
Hugh Sandy McLeod 1LT Cobra Pilot has an improved MyPage showing that he was the Armament Officer and a Cobra Aircraft Commander. The photo of he and Randy Jones has been added as an MP1.
Steve Moss CPT Cobra Pilot 1972-73 has checked in and is planning to join us at the Bowling Green Reunion. Steve lost all his Nam photos. Might you know of a Nam photo of him? We do have the yearbook photo.
Troop Commanders List: This is a new War Stories Discussion page. The men who served as Troop Commanders for both D and F Troops are listed as best we know. Please review this page and provide any info that you can. For example: who was the Signal Corps MAJ who took the Centaurs to Vietnam?
Combat Radio Usage is a new War Story Discussion page. Imagine the trouble we would have been in if we had not had such a tremendous array of radios to communicate with and the men to keep them working. I'm afraid that many of us took them for granted. Time to learn more about them all, including many things we didn't even know then.
Dropbox (large file transfer service) has been dropped from favor by CIVO:
Brian "Stretch" Harrison, a CIVO Director, has provided a solution for all of us to handle the transfer of large documents, photos, or folders of data to the Webmaster. It is an easier and more secure method.
Dropbox was an early tool for sharing files quickly but unfortunately it takes a techie at both ends to set up and use safely and correctly…
Dropbox usage instructions have been deleted from the Centaur website Help/Answers section and replaced with what Stretch has set up for us.
Here is how it works:
1. CLICK HERE to go to the special Google Share Folder. The sole purpose of the folder is to allow the transfer of large files between Centaurs/CentaurFriends and the Webmaster. note actual HTML address is: https://drive.google.com/drive/folders/1WE5FBR7nIDNg-QrAkdBXT2vqQpA_b_3x
2. Drag and drop a picture, or a folder of pictures, into the web browser window and Google uploads it to their cloud. The original(s) files stay on your computer.
3. Send an email to the Webmaster (or recipient) to let them know the file is ready for download.
The recipient can then go to this same folder and right-click on a picture, or a folder of pictures and choose where to download them on their computer (downloads folder, desktop folder, etc.). The folder can be deleted then to save space in the Google folder.
Note that anyone, with the link above, can add or delete anything, so the contents are not permanent by design (only used for transport). The original(s) files stay on your computer
Stretch has dropped a folder of his pictures into the shared folder above. Feel free to delete one of the pictures as a test, and upload a picture or a folder of pictures of yours as a test. Depending on internet speeds it may take a minute or so to finish an upload or download. Give this a try and let Stretch know if you have any questions.
Side Note: If anyone wants some permanent view-only folders (no delete allowed) just let me know and I'll be glad to set up: Here's an example (different link) - CLICK HERE or
https://drive.google.com/drive/folders/1i9FjbeuHBaC560N441Xj_qwL4AEX1uRA
You should only be able to view - and not delete - these :-)
To contact Stretch, send email to: "Harrison, Brian" <briankn4r@gmail.com>
Articles
Mark Ponzillo Military Interment: by Marshall Huckaby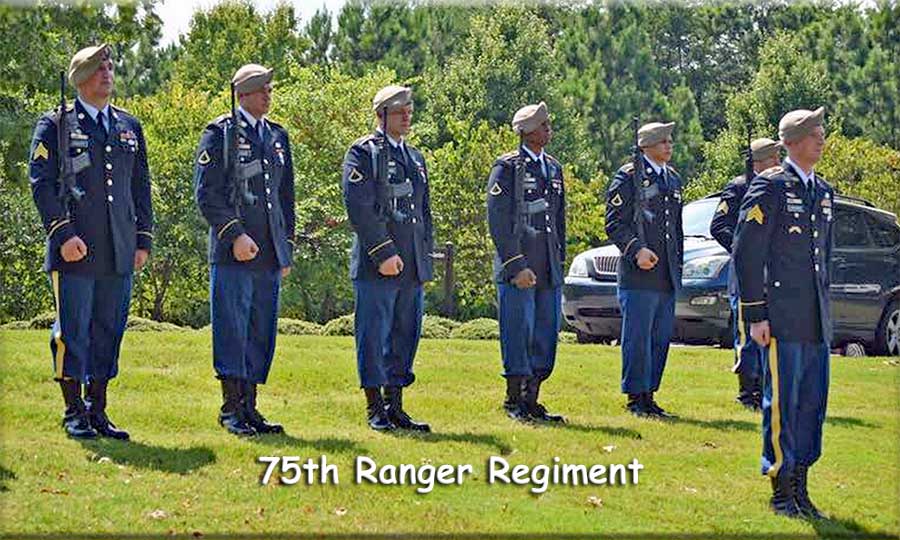 My 25th Infantry Division LRRP Commander (RVN 1966) and good friend, LTC (Ret) Mark Ponzillo Jr., was interred on July 31st, 2019 in the Georgia National Cemetery, Canton, Georgia. The service was well attended and was worthy for a departing warrior.
There were many SF and LRRP Veterans in attendance, but the most moving event was the honor presented by the 75th Ranger Regiment, followed by a Huey fly over.
The Huey Flyover arranged for Mark's Internment was coordinated by Donnie Brown. His moving comments of the event are shown below. Marshall
I would like to share a recent event of an Honor Flight for LTC Mark Ponzillo at the Georgia National cemetery in Canton Ga.LTC Ponzillo was a member of Special Forces, LRRPs, MSOG and served 3 combat tours in Vietnam Nam.He received Silver Star, Purple Heart, Legion of Merit with cluster and many other medals, he also had a Master Parachutist badge. Quite a Soldier. He was a native of New York but lived his final days in Thomasville Ga. Our flight crew for this mission was Jack McCormick Pilot,Dave Rayburn co-pilot and Warren Taylor crew chief. I was the ground control guy .This particular day our ground radio was broken so we had to use cell phone text as our communication .I arrived to the site ahead of time and did a quick recon and spoke with Jack about our plans. We did a text test for timing and it was instantaneous so we were ready to go. As the everyone was preparing for the interment I positioned my self for a clear view of the aircraft and nothing to do but wait I watched as the Army color guard and bugler practiced for the up coming event. Patriot Guard Riders were also there and I watched as they too prepared for LTC Ponzillo, then there was a film crew as well. Jack had told me he would fly in North to South turn right and come back over West to East with a blade tilt and salute on the way out. I confirmed this with the film guys. My next thing to do was to coordinate the actual fly in time. Jack had sent me a text that he was orbiting two and a half minutes out. David Dunlap was the service Director and a personal friend of the Ponzillo family. He would be the final speaker and would give the surprise announcement that a Huey would be flying over. At that time the crowd would come out from the pavilion and face north to see the approaching Helicopter. I sent the Text calling the flight crew in and it failed. I sent it again and by now the folks are coming out to see the Huey. I'm thinking seconds seem like minutes. Come on guys please say you got my text. Then Dave sends me a confirmation their two miles out. I look down at the crowd looking North. You could have heard a pin drop and then I hear THAT SOUND ,you know that faint whop of the
blades as it gets closer it gets louder ,their coming to take us out sound.I could see the faces of the family and friends and knew they understood .It was as if we were taking the LTC out. Couldn't help it tears ran down my face. Jack, Dave and Warrens flight in was perfect I felt honored to be there and a strong since of pride for the flight crew. These honor flights touch the families and friends and are a privilege for all of us. I've had the good fortune to be part of the flight crew in the air and to give a perspective as ground support is a heart felt moment I'll always remember . No the timing wasn't as I planned it but that minute and half pause and anticipation was magical. I wish LTC Ponzillo's family and friends the very best and thank him for his service to our country. Sincerely Donny Brown
Is the VA the end of the road for my medical problems?
Maybe not. The VA is not the end of the road for veterans! There is an alternative.
(A possible lifesaving article by Tom Meeks)
.....Did you know that you are eligible to go to the best hospital in the world? It is the Mayo Clinic (Rochester, Minnesota).
.....What is the Mayo Clinic?
The Mayo Clinic is a nonprofit organization committed to clinical practice, education and research, providing expert, whole-person care to everyone who needs healing.
Anyone can request an appointment at Mayo Clinic. If a physician referral is required, the appointment staff will advise you. Some insurers require referrals, or may have additional requirements for certain medical care. All appointments are prioritized on the basis of medical need.
Compassion is at the heart of this very amazing organization. At Mayo Clinic, unhurried, comprehensive evaluations offer the best chance of healing and getting back to your life. Over 1 million patients from 140 countries every year will attest to that.
When you seek care at Mayo Clinic, a multidisciplinary team of experts works together to ensure all your needs are met and all your cancer treatment options are considered
.....How can you become a patient of the Mayo?
1. Call them at Central Appointment Office: 507-538-3270. ...
2. Submit an Online Request for an appointment at Mayo Clinic's campus in Minnesota using their online form.
3. Ask your Doctor to help you.
.....More Information: The Mayo Clinic is 129 years old. William Worrall Mayo, M.D., a frontier doctor, settled his young family in Rochester, MN, when he was appointed as an examining surgeon for the Union Army during the Civil War. In the 1880s, his sons, William and Charles, finished medical school and joined his medical practice.
It has grown into a nonprofit hospital system with campuses in Rochester, Minnesota; Scottsdale and Phoenix, Arizona; and Jacksonville, Florida. It also has multiple smaller clinics thru out MN, WI, IO, IL, SD & NC. It employs at its main campuses 63,000 people, including more than 4,500 physicians and scientists and 58,400 administrative and allied health staff, as of 2018. Mayo Clinic receives about $634 million in research funding from the government, foundations, industry groups and benefactor gifts. As of 2012, Mayo Clinic's research personnel included more than 3,000 students, allied health personnel, physicians and medical scientists. Two years running, 2018 & 2019 it was named the best hospital in the United States.
Yes, your insurance is probably accepted at the Mayo; and if it isn't, they do a lot of Pro Bono (free) work. Here are some: Contracted insurance plans, Medicare, Medicaid. Tricare/Champus, HMOs. Other insurance types such as disability insurance, motor vehicle insurance, prescription card plans and workers' compensation.
Get on it right away; get yourself the care you need.
CIVO Website Newsletter
6 August 2019
remember to click on the blue underlined text for more information and photos
The Blessing of Combat Camaraderie: Why do we spend so much time, effort and money to continue to build the Centaur Legacy Website? It is hard for some to understand how feelings from a half century ago can still be so strong. I wish I had the capability to fully express my thoughts in the elegant manner of former Marine Michael Norman:
"I now know why men who have been to war yearn to reunite. Not to tell stories or look at old pictures. Not to laugh or weep. Comrades gather because they long to be with the men who once acted their best, men who suffered and sacrificed, who were stripped raw, right down to their humanity.

I did not pick these men. They were delivered by fate. But I know them in a way I know no other men. I have never given anyone such trust. They were willing to guard something more precious than my life. They would have carried my reputation, the memory of me. It was part of the bargain we all made, the reason we were so willing to die for one another.

I cannot say where we are headed. Ours are not perfect friendships; those are the province of legend and myth. A few of my comrades drift far from me now, sending back only occasional word. I know that one day even these could fall to silence. Some of the men will stay close, a couple, perhaps, always at hand.

As long as I have memory, I will think of them all, every day. I am sure that when I leave this world, my last thought will be of my family and my comrades...such good men."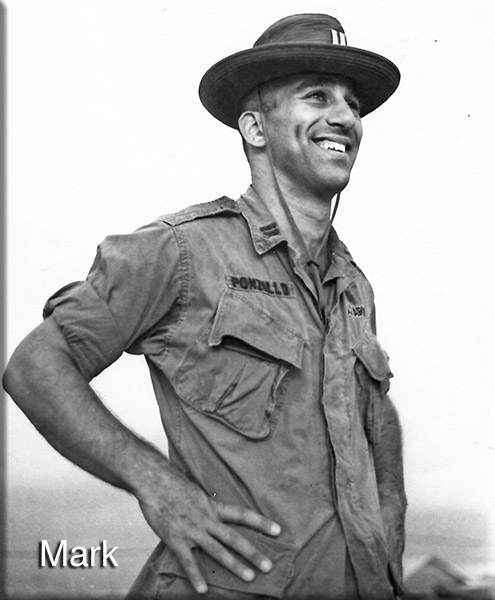 Mark Ponzillo CPT LRRP Commander 1966-67 has died (14 July 2019).
.....His name has been added to the In Memoriam/Deceased page. His Obituary has been linked to his MyPage.
.....Our great friends and comrades in the initial LRRP unit (1966-67) and the following units of F Troop, 50th and 75th Rangers have lost their greatest hero and founder.
.....Those of you who worked with Mark in combat can send me your memories to be posted on his InfoSheet. Please do this.
.....Let us show our respect for this great warrior by taking the time to reread his amazing story about how he single handedly built the LRRP Unit for the 3/4 Cav and the 25th Inf Div; and did it all within our Centaur unit. See Chapter 10 page 133- 145 of Carl Burn's book "Centaurs In Vietnam". Also watch the 23 minute video that he did for us at the Nashville Reunion in 2012. What a story! What a man.
Marshall Huckaby, LRRP, Centaur & Mark's close friend sends us this report: Mark Ponzillo was laid to rest with full military honors at the Georgia National Cemetery. A detachment from the 75th Ranger Regiment served as poll bearers and escort. They also honored Mark with the playing of taps and a rifle salute. The service was conducted by a Young Ranger Chaplain Captain. He was tremendous. It was truly dignified and respectful. David Dunlap, son of LRRP James Dunlap, arranged for a UH-1 Fly-by and salute by the Army Aviation Heritage Foundation. It was a fitting conclusion to the ceremony that a Huey should be present at Mark's internment. The wop-wop of the Huey's blades are definitely the soundtrack of our lives !!!!! (please take the time to review Marshalls MyPage and links. He is a LRRP extraordinaire)
New CIVO Director: Thomas "Sam" Dooling CW2, LOH and Cobra Pilot 1969-70, was nominated to become a member of the Centaurs In Vietnam Organization (CIVO) Board. He has accepted (19Jul2019). A new group photo of all 13 Directors has been posted to the website in the Contact Us section.
Understanding our Board of Directors Concept:
.....We are not a federally registered formal organization (someday maybe). We operate as a committee with no designated leader, equal authority, consensus decisions, and level of mutual respect formed by our combat brotherhood.
.....Our Directors are not figureheads, or selected for their rank or social status. They are all workhorses. They have the job because they believe in the Centaur Legacy Mission (the recorded history of the Centaur units as told by the men) and are willing to spend the time, money and effort to make it happen.
.....If you take a look at all the Centaur tour dates of the Directors, you will notice that nearly every tour of all Centaurs (1966-1973) is represented: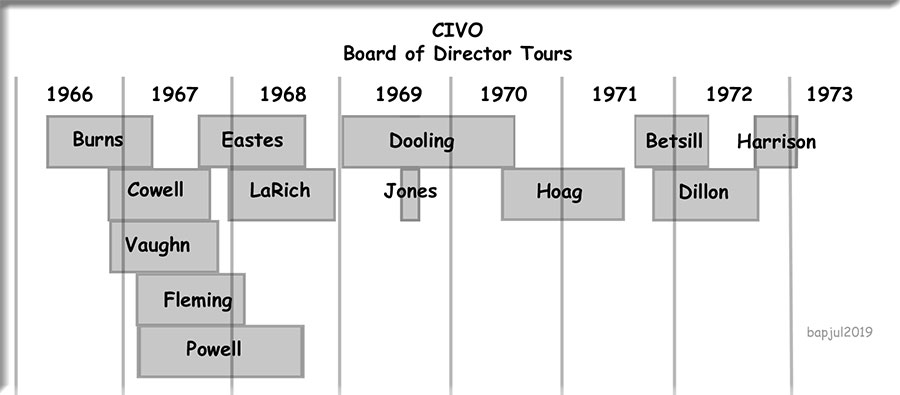 Hand Salute: The CIVO Directors would like to thank Mike Holder for his selfless work in helping fellow Centaur Chester Stanley through some real tough times. Mike doesn't just talk about Brotherhood, he lives it.
George F. Schmalhofer 1LT 1969-70. The email address we have for him doesn't work <g_schmalhofer@yahoo.com>. Anyone in contact or remember anything about him?
Couples Photos to InfoSheet: Lin Riniker and Marty Jenkins sent in photos of themselves with their wives which are now posted on their InfoSheets. You should do this too if you haven't already.
William M. McConnell 1SG F Troop 1972, deceased 3 January 2008, has been added to the Centaur Roster. He had served in the Korean War and did three tours in Nam. When 1SG Johnny Martin was killed, MSG William M. McConnell became the First Sergeant of F Troop. He had been in that position only days, when on a mission where he was coordinating a Search and Rescue, he was seriously wounded. He now has a Deceased MyPage and InfoSheet. Some thought the Slick that he was in was in that new UH-1H that we don't even have a record of (Serial Number starts with 71-xxxxx). Dan Miller might send some photos and info. Maybe it was MAJ Kermit Larson's C&C bird flown by Pappy Jones.
Memory Jogger 051 - (9 Jul 2019): From Frank Dillon: the 71-xxxxx (tail number not known) Slick was a replacement for MAJ John Spencer's 881 Slick that had an engine failure and was slung back to Tan My minus the tail boom. Could this be the one that Dennis Hogan is flying in his MP2 photo? Someone said that John Spencer said it was Pappy Jones who took the 1971 Slick out and brought it back with 80+ bullet holes in it. We assume that was when 1SG McConnell was wounded. (We need info/photos on this and on McConnell)
Joseph S. Bowen CPT Operations Officer 1973 now has a draft MyPage using a photo from Dennis Hogan. We have a bad email address for him: "Bowen, Joseph" <saber@snowhill.com>. Maybe you can help? Last known address was: Ozark, AL 1972-73
Paul F. Hutson PFC Aircraft Armament Repairman 1967 was the unknown in Memory Jogger MJ011 (photo by Terry Vaughn). He has been identified by Doug Olsen and Harold Deist and a MyPage created with two MP's from Doug Olsen's Photo Album.
Herman W. "Bill" Witt SP4 Aerorifleman and Door Gunner 1967-68 has his Cobra photos posted to a Photo Album linked to from his MyPage and from the PhotoAudioFilm section. Can you identify any of the Maintenance guys in the photos of his Photo Album?
Bruce E. Anderson SP4 Door Gunner & Crew Chief for LOH Scouts March to September 1972 has an improved MyPage with Nam photo and an InfoSheet with a picture of he and his wife Joan. Bruce was Gunner for Ron Radcliffe when he wounded on 23 May 1972. He was with Fred Ledfors when he was shot down on 20 Jun 1972. We need more information on those two incidents.
Robert "Butch" Glenn PFC Aerorifleman 1969 contacted us and now has an InfoSheet. We hope to hear more from him and maybe get some photos.
Hal Hebert SP5 Crew Chief Heavy Scouts 1967 has an InfoSheet that you should read. Maybe you can add some details to his list of memory snippets. A photo of Hal and his wife Patricia has been added. (do you have your wife up on your InfoSheet Yet?)
John B. Scott PV3 Aerorifleman 1967 has a very rough draft MyPage made from Herman Witt's MP6. Need info and a better photo.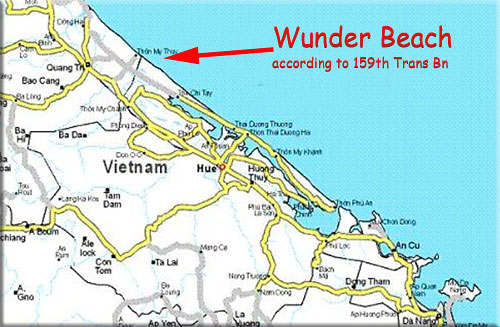 Dennis Mike Hogan CW2 Slick pilot 1972-73 now has an InfoSheet and a couple photos of destroyed enemy tanks from near Wunder Beach which were sand dunes South of the Twin Steeples (Location/Photos?). He also mentioned the term "Tennessee Valley", South of the A Shau Valley. Do you remember any of these names/locations?
Dennis also provided a VHPA Reunion pic (from 90's) of he and Hayden "Pappy" Jones. It has been added as an MP to each of their pages.
Gary M. Portas SP4 Heavy Scout Door Gunner 1967-68. Hal Hebert contacted Gary and Sally by phone. We sent them a Welcome email and hope to hear back from them. Gary's name is mentioned several times in Powell's Gun Platoon Notes (1967).
Richard E. Bernier, LOH Scout Crew Chief, Centaur 12a, 1970-71 has checked in looking to contact his pilots Sparrow and Broadbent. No MyPage or photos yet. Hope to hear more from him soon.
Richard Parrish has moved to Kentucky. His MyPage is updated.
James F. "JC" Carnathan CW2 LOH Scout Pilot has a newspaper article from August 19, 1970 (The Tampa Tribune) added to his InfoSheet. Article was found by John Moore. Eric Brethan is in contact with JC and hopes to help him get more info and photos to us.
Henry H. "Rick' Roll 1LT D Troop (Air), 3rd Sqdn, 5th Cav, Heavy Scout Gunpilot 1967 has been added to the Centaur Friends Roster. He has a MyPage and InfoSheet. He trained with the Centaurs in 1967 for a couple months. Rick is a lifetime member of the VHPA and reunion organizer for his unit the Crusaders. He added his email address ("Roll, Rick" <Rroll@comcast.net>) in case any Centaurs would like to talk to him.
Jan C. White SP4 LOH Crew Chief 1970-71 has an upgraded MyPage. Jan and his wife Trudy own "Dat Cajun Place" restaurant in Panama City Beach, FL. Jan crewed LOH's Proud Mary and Sweet Cream Lady.
Michael A. Norris LRRP 1966-67 has a rough draft MyPage and MP1 using a photo from Bill Boyd's album
Charles Loher LRRP and C model Gunship Doorgunner has a rough draft MyPage and MP1 using a photo from Bill Boyd's album. He is also now linked to Powell's Unfinished Letter War Story where he is mentioned as a Door Gunner.
Robert "Wayne" Ayres CW2 Assistant Operations Officer 1970, now has a draft MyPage. We will continue to search for more info on him to do an InfoSheet.
Update to the "Rescue of Lady Ace" July 1972 article by Rex Gooch:

.....USMC CPT Alan Zygowicz CH-46 pilot has been added to the story. Alan also has a Centaur Friends page that includes a VHPA reunion photo of him with Centaurs. His InfoSheet tells of his part in the battle and his text has also been added to the Rescue of Lady Ace War Story.

.....Terrance W. Hawkinson CW2 Cobra Pilot, deceased 1 January 1996. No photos but we have created a draft MyPage using his grave stone. Some one must remember him? Photos?

.....Ferrell Duane Swindell CW2 deceased 25 August 2014. His name is now linked to an InfoSheet/Obit. Need photos.

.....Many names that were not linked to their MyPages have now been properly linked.

.....If your name is shown on this War Story page, would you please send in any comments or other information that you might remember.
Can you help us find photos and information on these men mentioned in the Lady Ace story:
.....Centaur names mentioned in the story that are not on our roster;
..........CPT Stephen C. Moss Cobra Copilot - Bensalem, PA
..........1LT James Hogg - Aerorifle Platoon Leader
..........SP4 Jerry Evans - Slick Gunner
..........SP4 Mathew Mano - Slick Crew Chief
..........SP4 Paul Sofia - Aerorifleman
.....Centaur names that are on our roster but no information or photos:
..........1SG Gilbert Carrasco - Platoon SGT on that mission
..........SGT Richard L. Dyer - Squad Leader
..........SP4 Johnny M. McReynolds - Slick Gunner
..........SP4 Edward Sodja - Rifleman
Centaur Personal Weapons:

.....Lin Riniker Armament Repairman 1972, has taken on the task of writing the personal weapons section of the Website (History/Equipment/Ordnance/Personal). We have many photos and stories that could be worked in to the new article. Our published war stories could be linked where appropriate.

.....There is much already on our website, but the site has gotten so big that it would be hard for one person to find all the photos and stories that could be used. Hope you can help by sending your ideas and information directly to Lin. Linford.Riniker@dcma.mil

.....A few things that come to my mind besides the history of the officially assigned weapons:

..............I carried a Winchester 12 Gauge pump shotgun and a frag grenade flying OH-23's in 67. Found it to be useless in flight but gave me comfort in case I went down.

..............John Gough Heavy Scout CE insisted on carrying a Swedish K as his backup. During an engagement over the Cholon area of Saigon, when it became necessary to use, it immediately jammed. See Gough MyPage, MP2

..............When TJ Lange Heavy Scout Crew Chief needed a backup weapon on a hot mission, he grabbed Jeff Halliday's M16 from the back of the pilots seat. TJ never realized that many of the pilots never spent any time at all cleaning their personal weapons. It jammed on him in a life and death situation. see story.

..............As Cobra Pilots we initially carried the Colt 45 or the 38 in a shoulder holster; or some had it attached to their Chicken Plate. The M16 just didn't have a place in that small cockpit. When the CAR 15 came out it was a prized weapon; small, deadly and accurate.

..............Our Huey Door Gunners prided themselves in their care, maintenance and innovative ideas for their M60 Door Guns. It might be better to have a different article that just covers our Door Gunners and their M60s.
..............Since our Aviation unit had organic infantry and LRRPs we can include their weapon stories and photos.
40mm Grenade Launcher Variations: A discussion of possible different variations of the 40mm has been posted to the bottom of the 40mm Grenade Launcher History page.
20mm Cannon page of the History section has some comments added by Lin Riniker and Richard Parrish.
Added to Glossary: ECB, Mini-Cav, Eagle Flight, Scramble, Anti-Torque, Anti-Torque Failure, RPM's, Break-Break, Will Comply, Copy That, Going Hot, Deadman Trigger, Fox Mike, Counter Mortar Standby, Gunship, Gun Team, Door Gun, SOI, XM-21, XM-16
Boonie Hats War Story Discussion page is updated with comment from Powell's Gun Platoon Notes.
......This is now a new Discussion Page in our War Stories section. We have a great Avionics page in our History Section, showing photos and describing the radios that the Centaurs used in combat. But there is much more to this story. How and where the radios and various components were used is the additional story.
......Look over the discussion so far and add your remembrances to this page (email me).
Scramble the Guns:

.....In 1966-68 the Troop Operations used a siren to alert and launch (scramble) the standby Gunship support team. As I recall the Oogha Horn was used to scramble one of our on standby Slicks for a Medevac operation.

.....What are your memories? What was used in later years?
Memory Jogger: Don't forget to review the Jogger frequently since things are entered in there long before the newsletter comes out.
Yearbooks:

.....We have three yearbooks posted on our website (go to the PhotoAudioFilm section and scroll to the bottom). They have been extrememly useful. 1970, 1971 & 1971-72

.....A big project that has yet to be started is going through and Identifying all the photos and replacing the BS captions with actual names. Editing the names into the online version of the Yearbook to replace the BS ones will be a challenge, but would be well worth it.

.....It would save me a lot of work if one or two men from that era took on the task, exchanging emails, starting a text file of names vs BS captions. I would then take the final product and update the YearBooks. Any takers?
Reunion Video Interviews Colorado Springs 2018:

.....Harlan Gray Sparrow III tells of the VC Monkey

.....Mike Holder tells of his tour and the men he flew with

.....The movies are linked to from each man's MyPage and from the War Stories Video page. More to come.
The concept of Hyperlinking words, phrases and acronmyns to make our stories more understandable for our many non military viewers.
......Hyperlinking means to add computer code to a word, phrase or image. This allows a user to click on that item and be taken to another location, like a glossary or something presenting more information. Text items are identified as having that code by being colored blue and underlined.

......More and more folks are viewing and enjoying our website. The most common problem however is that our military language, even our specific Centaur terminology, often confuses them and causes them to loose interest in the article.

......Adding parenthetical phrases of explanation within the text and adding descriptive photos helps a lot. It is very time consuming to do that.

......Our main solution has been to use Hyperlinking where a reader can click on any blue underlined text to get a Glossary definition, get more information on a person mentioned or go to a War Story. A lot of work, yes, but well worth the effort to keep our viewers coming back.

......It was pointed out to me that I was a terrible offender of not explaining things in my letters home. My friends and folks at home seemed to enjoy them, but I have to wonder if they really had any idea what I was talking about most of the time. So I decided to work on just one letter that has been up on the site forever called "Unfinished Letter-1967", just to see how much work it would be to make it better with Hyperlinks. It took several days to do the thirty plus links and to write definitions for the Glossary.

......Those of you who want to make your stuff on the website better, email me with specifics, photos, definitions and corrections. I will make time to work with you on those additions.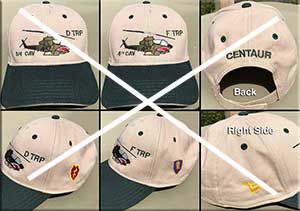 Centaur Cobra Shark Teeth Hats:

.....They are in production. Price per hat is $28 plus shipping. All profits will go to the Dale Dow Scholarship program.

.....To order email Christine Dow Smith at jaychris0126@att.net. Give her your address and number of hats and she will figure out the shipping costs.

.....Many thanks to Don Phillips for designing and getting the hats produced; Frank Dillion for loaning the funds to get the operation going; and Christine Dow Smith (Dale's daughter) for donating her time to take the orders and do the shipping.
Your MyPage, InfoSheet and Photos: Take a look at what we have up on the website for you. Let's make it better. Send me corrections, upgrades, photos, war stories and write about your Centaur Tour if you haven't already. I promise we will get it up quickly.