Info Sheet - Mark James Ponzillo
Died 14 July 2019 - comments
....................…………………………………………………………………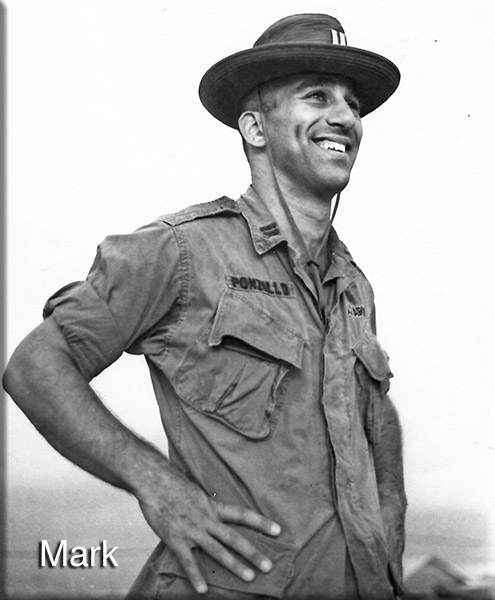 Obituary for Mark Ponzillo LTC (Ret)
A Celebration of Life for Mark Ponzillo, LTC (Ret), 77, of Thomasville, GA was held at 6:30PM on Thursday July 18, 2019 at Victory Fellowship Church with Pastor Jamie Nunnally officiating.
Mr. Ponzillo passed away July 14, 2019 at Archbold Memorial Hospital.
Born January 15, 1942 in Troy, New York, he was the son of the late Mark and Jennie Forte Ponzillo.
He was married to his wife of 51 years, Jo Hayes Ponzillo, who survives.
He retired from the United States Army where he started as a private and retired as a Lt. Colonel. He was a member of Special Forces, LRRPs, MSOG, and served 3 combat tours in Vietnam.
He earned the Master Parachutist Badge, Silver Star, Purple Heart, Legion of Merit with cluster, as well as other awards.
Mr. Ponzillo was an advocate for veterans and was very active in veteran affairs.
He loved the sport of swimming and became one of the most senior swimming officials in USA Swimming. He served as the swimming competition manager for the 1996 Paralympics in Atlanta, GA.
He was a partner of Victory Fellowship Church.
In addition to his loving wife Jo, he is also survived by his daughters, Laura Ponzillo and Kerri Knight (Jay), both of Thomasville; granddaughters, Caroline Knight, Samantha Knight and Piper Knight.
He was preceded in death by his brother, John Ponzillo.
In lieu of flowers, memorial contributions may be made to the Special Operations Foundation, PO Box 70822, Ft. Bragg, North Carolina 38207 or Gary Sinise Foundation, PO Box 368 · Woodland Hills, CA · 91365 or the St. Jude Children's Research Hospital, 262 Danny Thomas Place, Memphis, TN 38105.
His interment was held at Georgia National Cemetery in Canton, Ga. with military honors on Wednesday July 31, 2019.
Marshall Huckaby: I still can't wrap my mind around his passing. Was with him on Friday night talking about old days, and two days later he is gone.
Tom Fleming: This is truly a great loss. Thankfully there are still many of us who knew him and benefited by his expertise and leadership.
While all of us who were touched by his presence in D/3/4 Cav are remembering his accomplishments, take the time to share them with your fellow troopers via centaursinvietnam.org so that his legacy will live on not just in our individual minds, but be available for future generations to study and reflect on.
Rest in peace brave warrior.
Bruce Powell: I came to the Centaurs a few months after Mark left, but did my fair share of inserting/covering/extracting the great LRRP forces that he singlehandedly created. Sharon and I got to know Mark real well at the Cav Reunions and we both greatly appreciated his help in getting many of his LRRPs to do videos and tell stories for our legacy website. Whenever I gave him a call for help with the website, he was always available. We will miss him greatly.